Is this email not displaying correctly? Try the web version.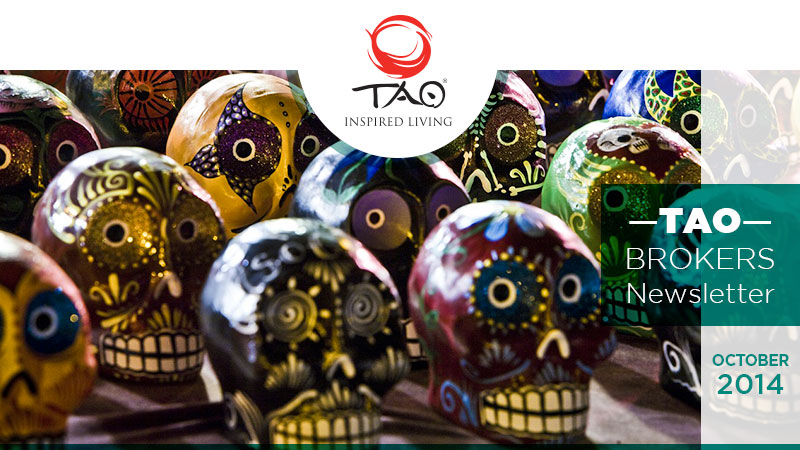 Dear Brokers,
It's the end of the rainy season and temperatures are milder than other times of the year. It's the perfect time to visit us at TAO Inspired Living! Bring your clients to this tropical paradise where they can enjoy various festivities, throughout the month.
The Sea Turtle Festival takes places in Tulum and encourages participants to familiarize themselves with the various organizations that are trying to protect this vertebrate creature. Artistic, environmental and cultural activities are also a part of the festivities.
In Playa del Carmen, who is not to enjoying the most unique Halloween parties followed by the celebrations of the Day of the Dead, which is declared a Masterpiece of the Oral and Intangible Heritage of Humanity by UNESCO.
Don't forget to ask for our special promotions on our 2014 delivery properties.
We look forward to a continuing relationship with you and your agents!
Best Regards,
TAO TEAM
INVITATION TO THE NEXT DISCOVERY WEEKEND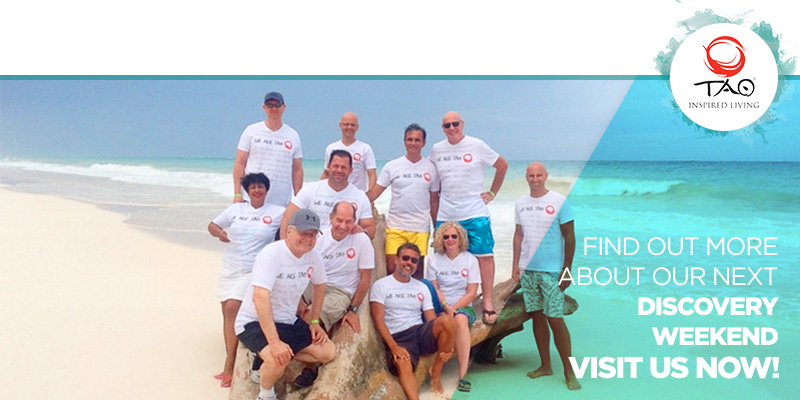 Come and join us for our next Discovery Weekend and find out for yourself why everyone is talking about the Riviera Maya and the new way of life at TAO Inspired Living.

Read more here about the next Discovery Weekend.
RESIDENTIAL AREA - TAO Lofts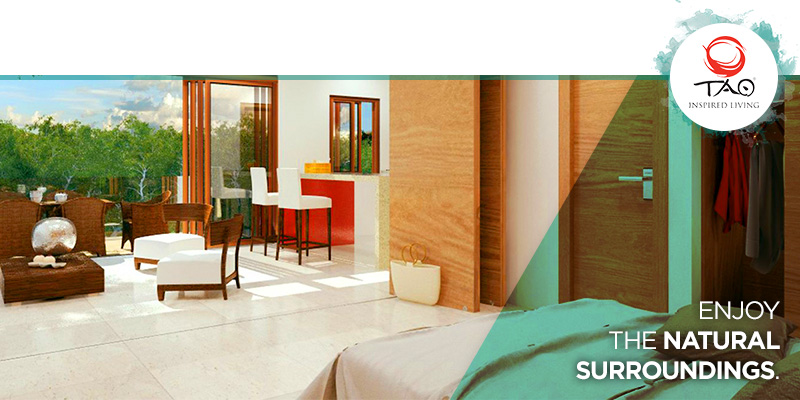 Modern style architecture lofts with one bedroom, well equipped kitchen, living room and terrace. Each loft allows owners to indulge in sweeping views and a dynamic experience of indoor and outdoor living spaces.
Come and see it for yourself and find out why everyone is talking about TAO in the gorgeous Riviera Maya.
TOP 5 THINGS TO THINK ABOUT WHEN BUYING REAL ESTATE IN THE RIVIERA MAYA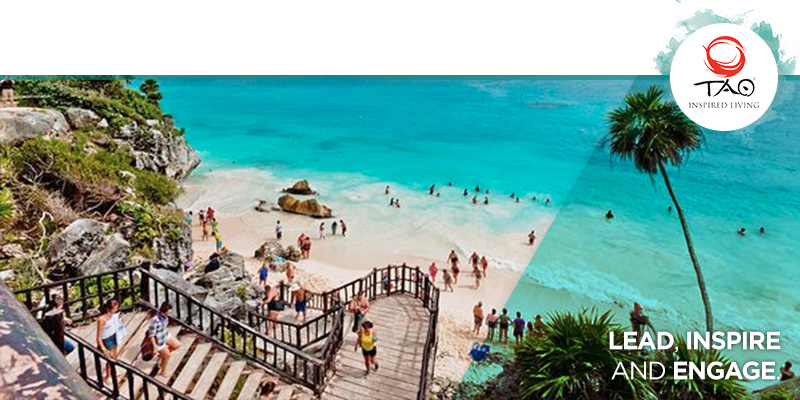 If you've been thinking about buying real estate in Riviera Maya, but haven't quite decided where you want to live, you're in luck. It's an amazing place where you have many wonderful options, from laidback beaches to pristine, to bustling culture-rich cities to small, peaceful villages. The Riviera Maya has it all.
Read more here:
Top 5 things to think about when buying real estate in Riviera Maya.
UPCOMING EVENTS AT TAO
Expanding the Heart of Humanity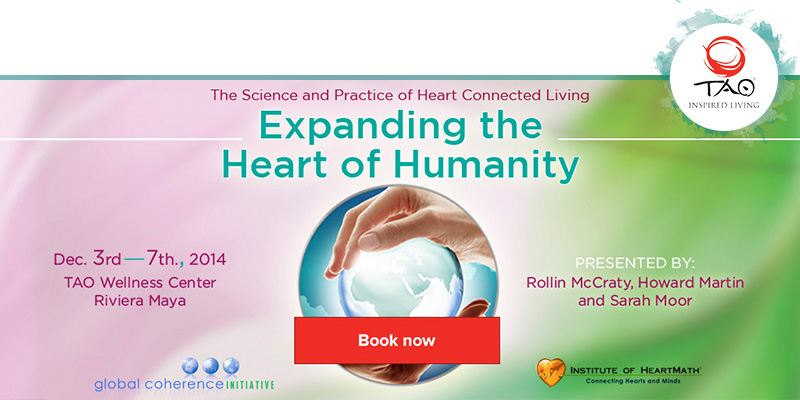 Prepare yourself to embark on a unique journey and learning experience, where you will learn tools that connect us with the heart of who we truly are for living healthier, fulfilling lives and building a brighter future. The annual gathering Expanding the Heart of Humanity: The Science and Practice of Heart-Connected Living is from Dec. 3-7 at the TAO Wellness Center, a fantastic and uplifting venue in the Riviera Maya on Mexico's Caribbean coast
Click here for more information and booking details.
UPCOMING EVENTS IN THE RIVIERA MAYA
International Festival of Mayan Culture - Merida, Yucatan, October 17th to 24th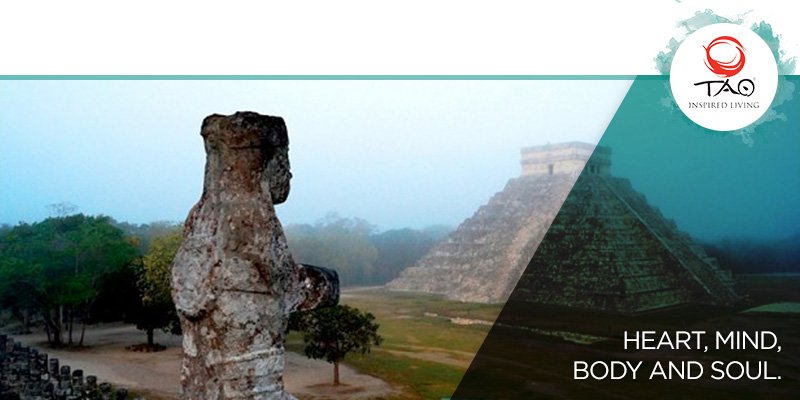 This annual festival celebrates Mayan culture through a wide variety of cultural events including concerts, dance performances, exhibits, conferences and workshops. The purpose of the festival is not just to entertain but also to educate visitors about the Maya, offering the opportunity to explore the grandeur of what was and remains of this great culture. Events will take place in Merida and in a few other locations in the state of Yucatan. The theme for the 2014 festival is architecture.
UPCOMING EVENTS IN THE RIVIERA MAYA
Tulum Sea Turtle Festival - Tulum, Quintana Roo, October 16th to 18th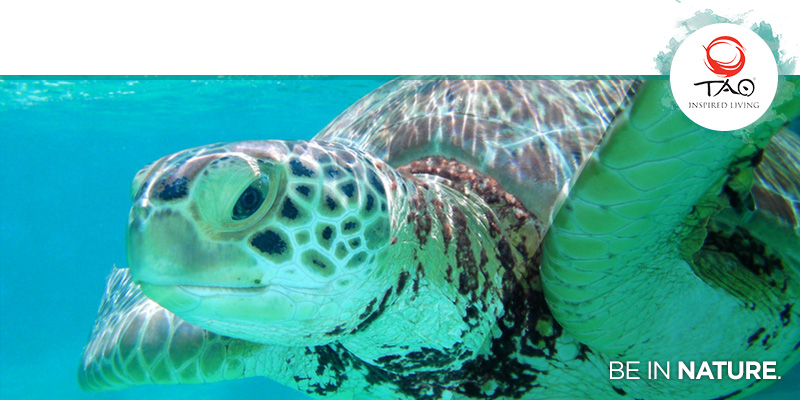 Held annually in Tulum, the Sea Turtle Festival is a free event which encourages participants to learn about sea turtles and familiarize themselves with the various organizations that are trying to protect them. Artistic, environmental and cultural activities are also a part of the festival.
DAY OF THE DEAD (DÍA DE MUERTOS)
October 31st to November 2nd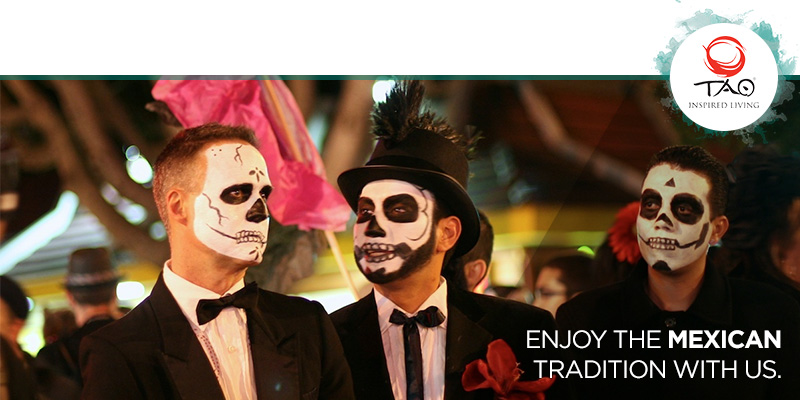 Celebrated throughout Mexico, October 31st, November 1st and 2nd Deceased relatives are remembered and honored in cemeteries and family homes in this unique cultural celebration. Festivities take place throughout the country, but celebrations are most colorful in Patzcuaro, Oaxaca, Chiapas and San Andres Mixquic (D.F.).
HOW DID THE FIRST MESTIZO CHILDREN WERE BORN IN THE YUCATAN PENINSULA?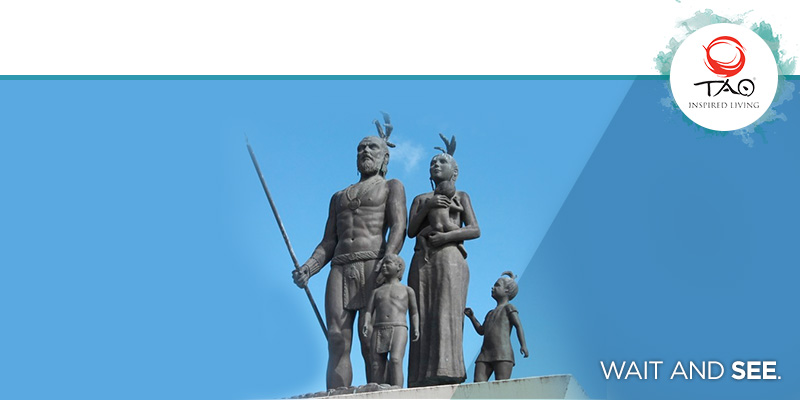 The Yucatan is dominated by Mestizos, a term used for all mixes of native and European peoples but most frequently used with regards to the Maya. To walk down Chetumal's neatly planned boulevards is to remember something crucial about the ignominious fate of Maya culture: Tradition has been losing a war with lust for a long time. One could call it an apocalypse of love.
Read more here:
How did the First Mestizo Children were born in the Yucatan Peninsula?
TAO FOUNDATION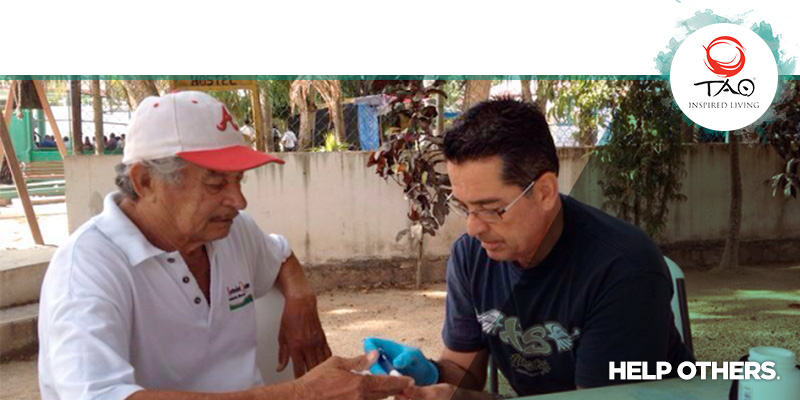 Here at TAO we are a non-governmental organization dedicated to improving the social and ecological conditions of the Riviera Maya and related global regions. We do this by donating talent and funds; creating sustainable local projects; capacity building; and education.

Locally, we focus on the social welfare and the preservation of the Mayan community, it´s culture, and our jungle and ocean ecosystems.

If you would like to find out more about the TAO Foundation please contact foundation@taoinspiredliving.com or visit our Facebook Page.
STAY CONNECTED
Click here to see all of the photos from our recent visit to Yaxche.
Follow us and keep up to date with all of the motivational tips and Events.
Click here to see our latest video on the TAO Wellness Community
Check out our board on "Conscious Living Tips"
Have you seen our latest review?
See it here.
TAO Inspired Living | Carretera Federal Chetumal – Benito Juarez km. 250 L-16. Gran Bahia Principe
Akumal, Quintana Roo, México, C.P. 77750 | 800-461-1037 | taoinspiredliving.com