Is this email not displaying correctly? Try the web version.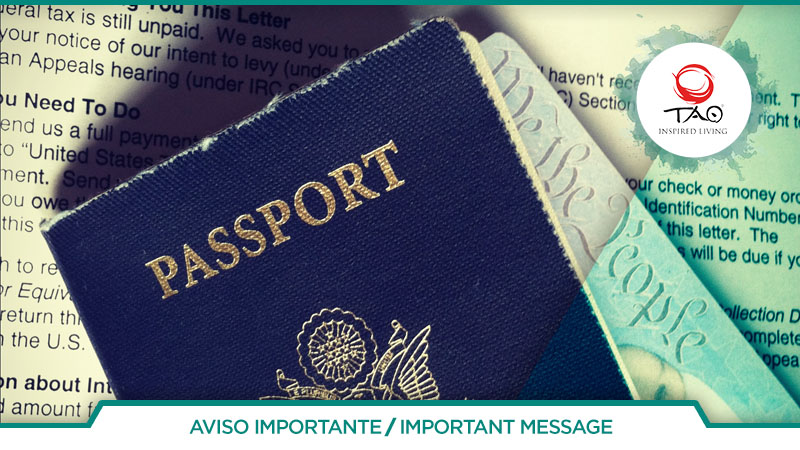 Estimados Propietarios:

¡Esperamos esta semana este empezando muy bien!

Por este medio les informamos que debido a nuevas políticas implementadas por Bahía Príncipe, de ahora en adelante al momento de requerir pagar algún servicio y el pago del mismo se realice en moneda extranjera es necesario presentar una Identificacion Oficial ya sea pasaporte, licencia de conducir, etc.

Favor tomar las medidas necesarias y así evitar cualquier inconveniente debido a esto.

Gracias por su atención al presente.

Saludos cordiales.
---
Dear Homeowners:

Hope this week is starting off pretty good.

Please be advised that due to new policies within Bahia Principe, from now on when requesting and paying for a service in foreign currency you will need to present copy of an official ID such as passport, driver´s licence etc.

Please take the needed measures to avoid any inconvenience due to this.

Thank you for your prompt attention to this matter.

Kind regards.
CONNECT WITH US
TAO Inspired Living | Carretera Federal Chetumal – Benito Juarez km. 250 L-16. Gran Bahia Principe
Akumal, Quintana Roo, México, C.P. 77750 | 800-461-1037 | taoinspiredliving.com