Is this email not displaying correctly? Try the web version.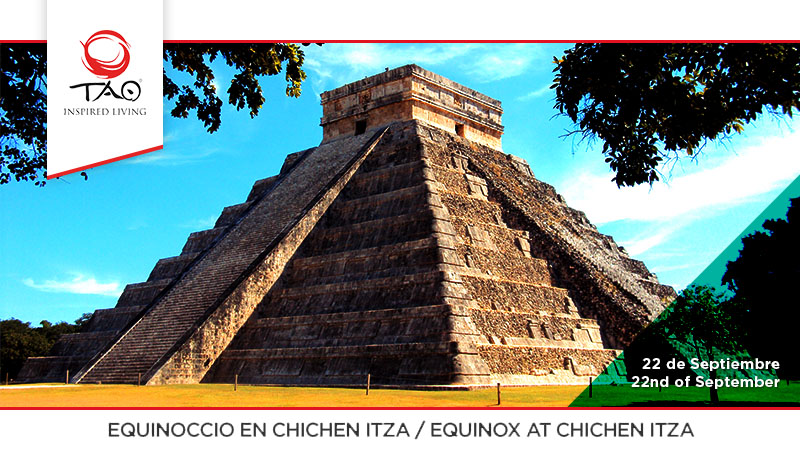 EQUINOCCIO EN CHICHEN ITZA

Únete a nosotros en este increíble viaje a la mundialmente famosa Zona Arqueológica de Chichen Itza y se parte del equinoccio de otoño.

La Zona Arqueológica Maya de Chichen Itza es el lugar más popular de México para celebrar el equinoccio de otoño.

Su edificio más famoso es el templo de Kukulcan, sitio que cuenta con una exhibición espectacular de conocimiento astronómico Maya.

Vamos a salir del Wellness Center a las 8:00 AM el 22 de Septiembre.
**En este evento compartiremos carros para viajar y cada persona pagara su entrada a Chichen Itza, su comida y cooperación para la gasolina.
EQUINOX AT CHICHEN ITZA

Join us for this amazing trip to the World famous Chichen Itza and be part of the Autumn Equinox.

The Mayan archaeological site of Chichen Itza is the most popular spot in Mexico to celebrate the Autumn Equinox.

The sites most famous building, the Kukulcan temple is the site of dramatic display of Mayan astronomical knowledge.

We will be departing the Wellness Center at 8:00 on the 22nd of September.

**We will be carpooling for this event. Each person that would like to come can pay their own entrance to Chichen Itza, food and a contribution for gas.
CONNECT WITH US
TAO Inspired Living | Carretera Federal Chetumal – Benito Juarez km. 250 L-16. Gran Bahia Principe
Akumal, Quintana Roo, México, C.P. 77750 | 800-461-1037 | taoinspiredliving.com