Is this email not displaying correctly? Try the web version.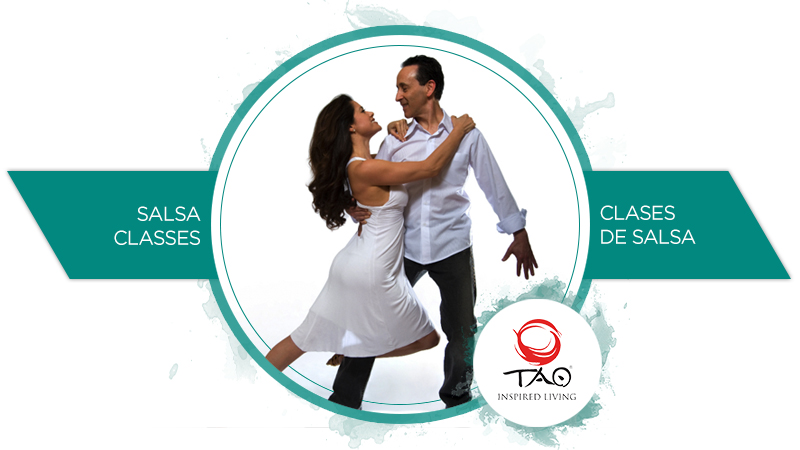 SALSA CLASSES
Our newest addition to our Community Calendar is our Salsa Classes. Join us every Saturday at 9:30AM.
LECCIONES DE SALSA
Nuestra nueva adición a nuestro Calendario de la Comunidad son nuestras lecciones de Salsa. Baila con nosotros cada sábado a las 9:30AM.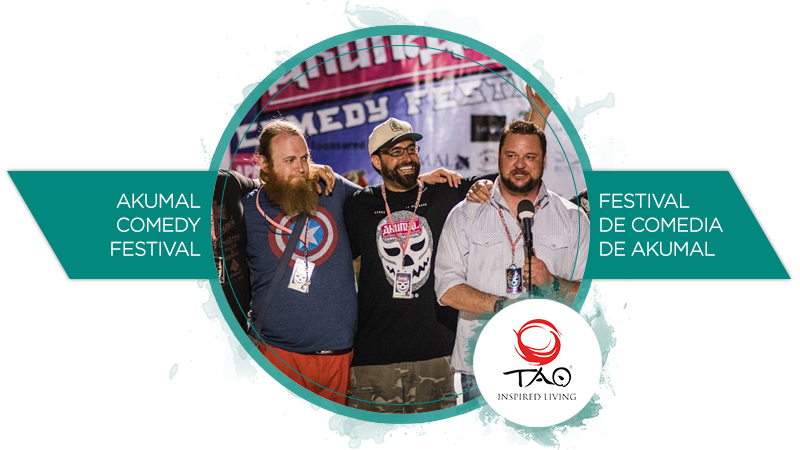 AKUMAL COMEDY FESTIVAL
Stand Up! Records is proud to present the 3rd Annual Akumal Comedy Festival. The festival will take place on April 29TH - May 3RD, 2014 in the heart of Mexico's lovely Mayan Riviera.
FESTIVAL DE COMEDIA DE AKUMAL
Stand Up! Records se enorgullece en presentar el 3er. Festival de la Comedia de Akumal. El festival tomará lugar del 29 de abril al 3 de mayo de 2014, en el corazón de la Riviera Maya en México.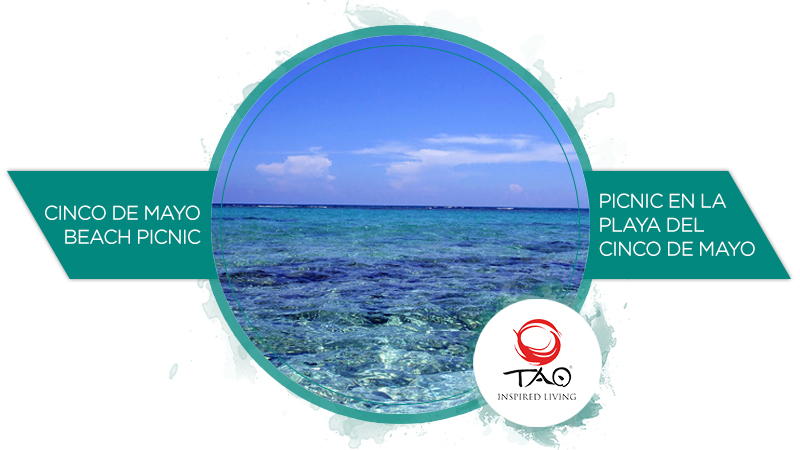 CINCO DE MAYO BEACH PICNIC
Celebrate the Cinco de Mayo with us in Xcacel - one of the most stunning beaches in the whole of Mexico. Here we will enjoy some Mexican delicacies. Please feel free to bring your own goodies as you know we love to try them. See you all at the lobby on the 5th May at 10:00AM.
PICNIC EN LA PLAYA CINCO DE MAYO
Celebra con nosotros el Cinco de Mayo en Xcacel – una de las playas mas hermosas en todo México. Disfrutaremos de platillos mexicanos. Por favor, siéntete libre de traer tus propios platillos ya que todos estaremos encantados de probarlos. Nos vemos en el lobby a las 10:00AM.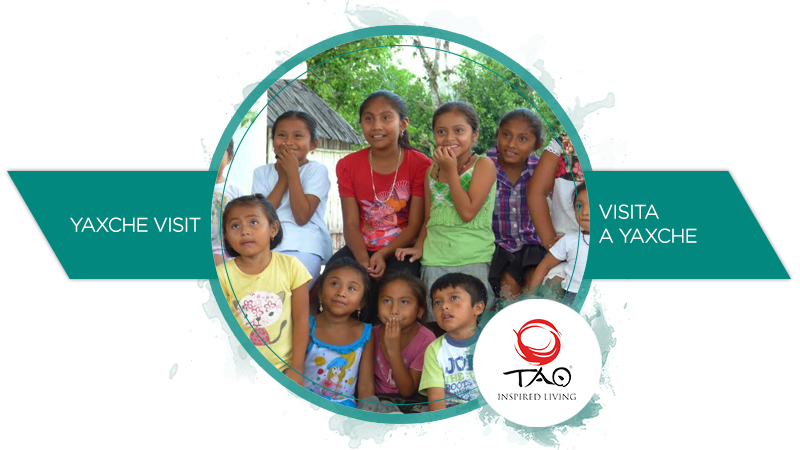 TRIP TO YAXCHE
Join us in celebrating Mother's Day with the children and families at Yaxché. See you all at the TAO Wellness Center Lobby on the 8th of May at 8:00AM. For more information please contact Claudia at claudiam@taoinspiredliving.com
VIAJE A YAXCHE
Acompáñanos a celebrar el Día de las Madres con los niños y sus familias en Yaxché. Nos vemos en el lobby del TAO Wellness Center a las 8:00AM. Para más informes por favor contacta a Claudia en claudiam@taoinspiredliving.com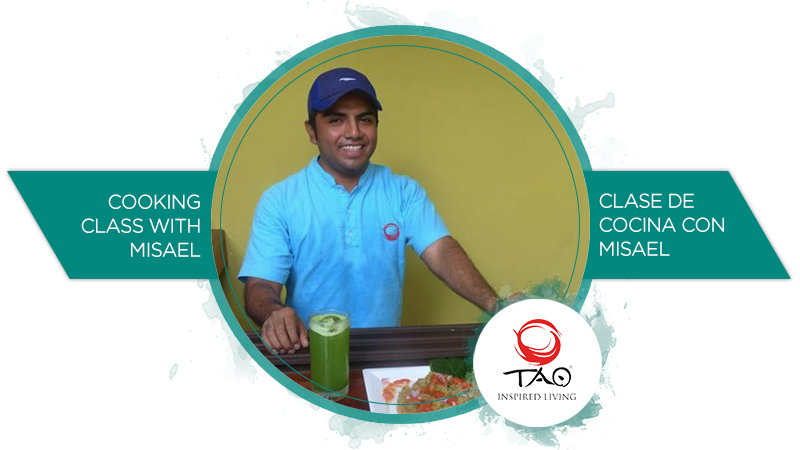 COOKING CLASS WITH MISAEL
After the success of the last cooking class, we have decided to do another one. Don't miss out on joining Misael for another one of his amazing cooking classes. 22ND May at 10:00AM
CLASE DE COCINA CON MISAEL
Después del éxito de la última clase de cocina, hemos decidido hacer otra. No te la pierdas y únete a Misael por una más de sus asombrosas clases de cocina.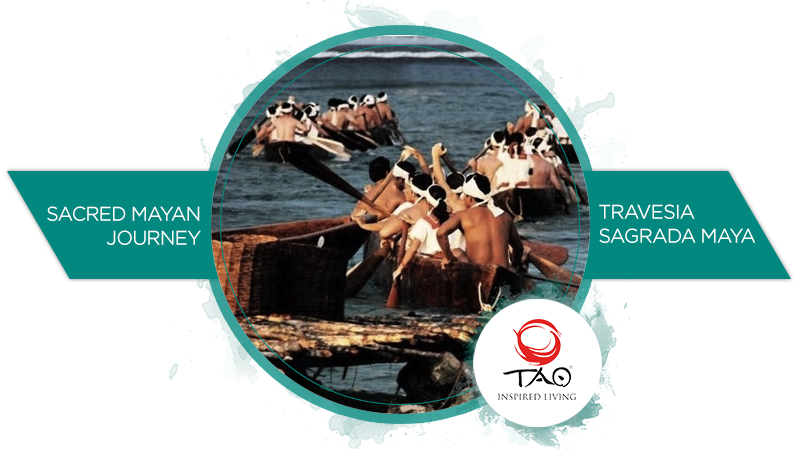 SACRED MAYAN JOURNEY
The Sacred Mayan Journey is a ritual in which the Maya braved the ocean on their canoes and crossed to Cozumel to worship the goddess Ixchel. Join us in wishing our very own Alexander (Sales Director) Coco (Sales) and Pablo (Graphic Designer) all the very best on their journey to Cozumel.
TRAVESIA SAGRADA MAYA
La Travesía Sagrada Maya es un ritual en el cual los mayas retaban al océano en sus canoas y cruzaban remando a Cozumel a adorar a la diosa Ixchel. Únete con nosotros y apoyemos a nuestros compañeros Alexander (Director de Ventas) Coco (Ventas) y Pablo (Diseñador Grafico) en su travesía a isla Cozumel.
STAY CONNECTED
TAO Inspired Living | Carretera Federal Chetumal – Benito Juarez km. 250 L-16. Gran Bahia Principe
Akumal, Quintana Roo, México, C.P. 77750 | 800-461-1037 | taoinspiredliving.com