Is this email not displaying correctly? Try the web version.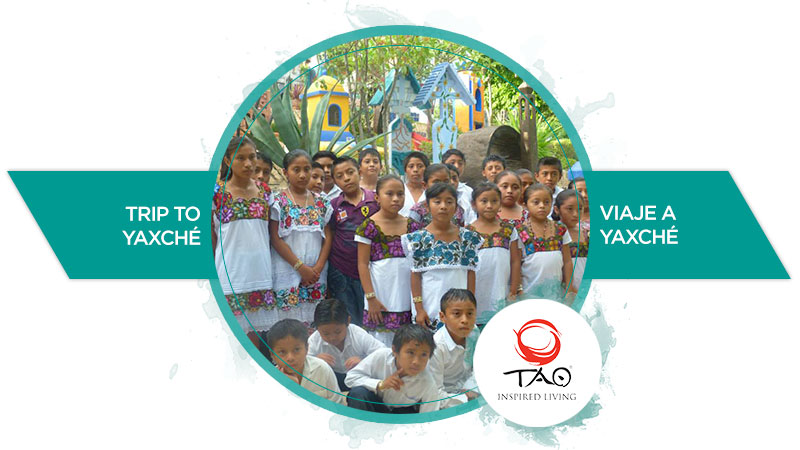 TRIP TO YAXCHÉ
Join us on the 5th of June for our upcoming visit to the Mayan community of Yaxché. See you all at the TAO Wellnes Center Lobby at 8 AM. For more information please contact Claudia at: claudiam@taoinspiredliving.com.
VIAJE A YAXCHÉ
Únete este 5 de junio a nuestra próxi- ma visita a la comunidad maya de Yaxché. Nos vemos en el lobby del TAO Wellnes Center a las 8 AM. Para más informes, contacta a Claudia en: claudiam@taoinspiredliving.com.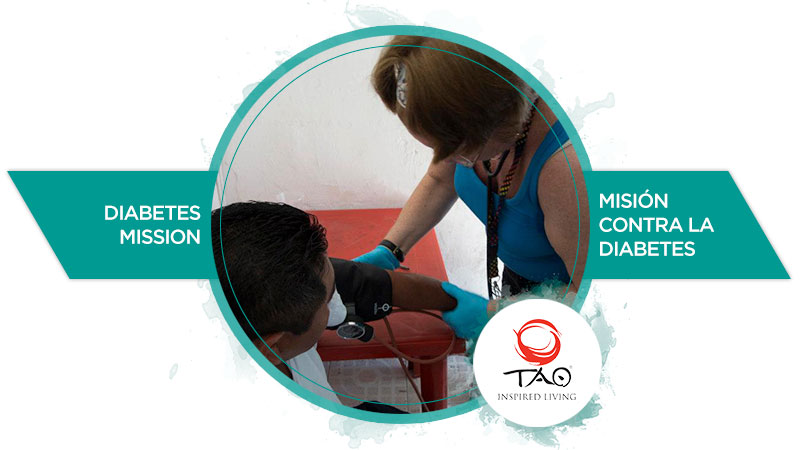 DIABETES MISSION
Our mission is to prevent and cure diabetes and to improve the lives of all people affected by diabetes. There is an emerging global epidemic of diabetes that can be traced back to rapid increases in overweight, obesity and physical inactivity. Locally, the TAO Foundation works very closely with the residents that live in Akumal, Chemuyil and Tulum.
NEW! AKUMAL: Every Tuesday we will visit the Health Clinic of Akumal to test the sugar levels of people of all ages.
TULUM: Every Wednesday we will visit the Palapa de los Abuelitos in Tulum. Here we will test the blood sugar levels of the elderly people.
CHEMUYIL: Every Thursday we will visit the Oropendula Palapa (a few minutes from the main library) and we will be testing the blood sugar levels on people of all ages.
MISIÓN CONTRA LA DIABETES
Nuestra misión es prevenir y curar la diabetes para mejorar las vidas de todas las personas afectadas por la diabetes. Existe una epidemia global emergente de diabetes, que puede rastrearse a rápidos incrementos de sobrepeso, obesidad e inactividad física. En la región, la Fundación TAO trabaja de cerca con los residentes que viven en Tulum y Chemuyil.
¡NUEVO! AKUMAL: Cada martes visitaremos la Clínica de Salud de Akumal para examinar los niveles de azúcar en personas de todas las edades.
TULUM: Cada miércoles visitaremos la Palapa de los Abuelitos en Tulum. Aquí examinaremos los niveles de azúcar en la sangre de las personas de la tercera edad.
CHEMUYIL: Cada jueves visitaremos la Palapa Oropendula (a pocos minutos de la biblioteca principal) y examinaremos los niveles de azúcar en la sangre de las personas de todas las edades.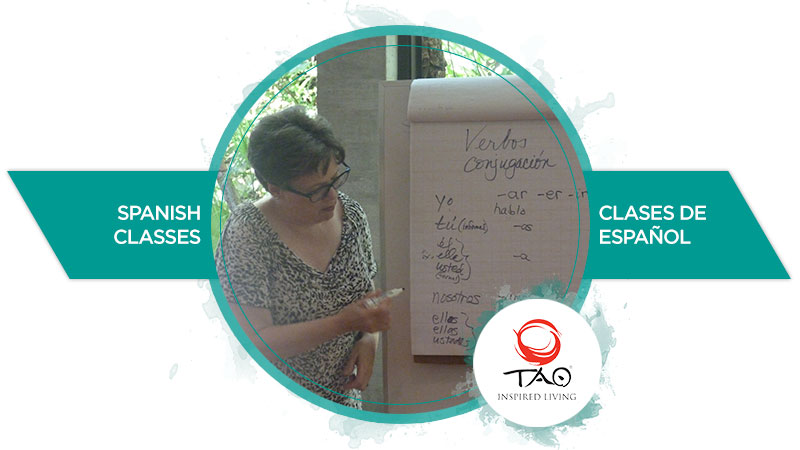 SPANISH CLASSES
Our Spanish teacher, Kathy will be away until end of June. Our Spanish classes will pick back up in July. We would like to wish Kathy and Steve a great vacation and thank you very much for all of your valuable time.
CLASES DE ESPAÑOL
Nuestra maestra de español, Kathy, estará fuera hasta finales de junio. Nuestras Clases de Español regresarán en julio. Les deseamos unas gratas vacaciones a Kathy & Steve y le agradecemos su valioso tiempo.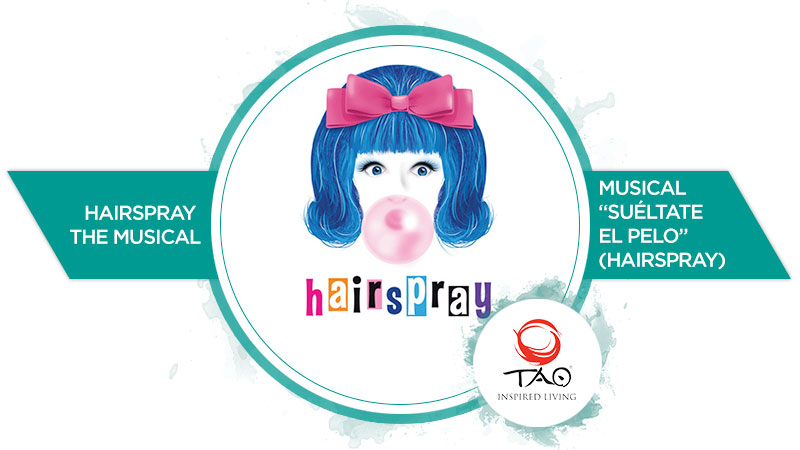 HAIRSPRAY THE MUSICAL
Join us for this amazing musical at the Barceló Maya Resort (just 15 minutes from TAO) $100 pesos pre-sale and $102 pesos on the door.
MUSICAL "SUÉLTATE EL PELO" (HAIRSPRAY)
Acompáñanos a este increíble musical en el Hotel Barceló Maya (a sólo 15 minutos de TAO): preventa en $100 pesos, día del evento $102 pesos.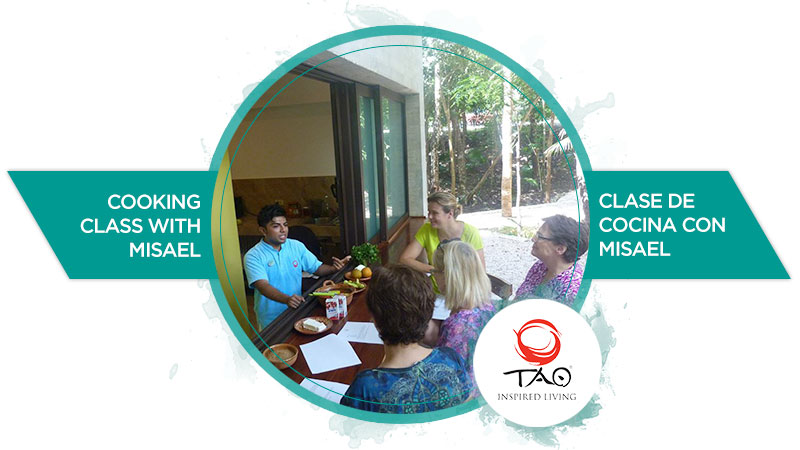 COOKING CLASS WITH MISAEL
Don't miss out on joining Misael for another one of his amazing cooking classes. Join us this Thursday, June 12th (hour: TBA.)
CLASE DE COCINA CON MISAEL
No dejes de asistir a una más de las asombrosas clases de cocina con Misael. Únete a la clase este jueves 12 de junio (hora por confirmar).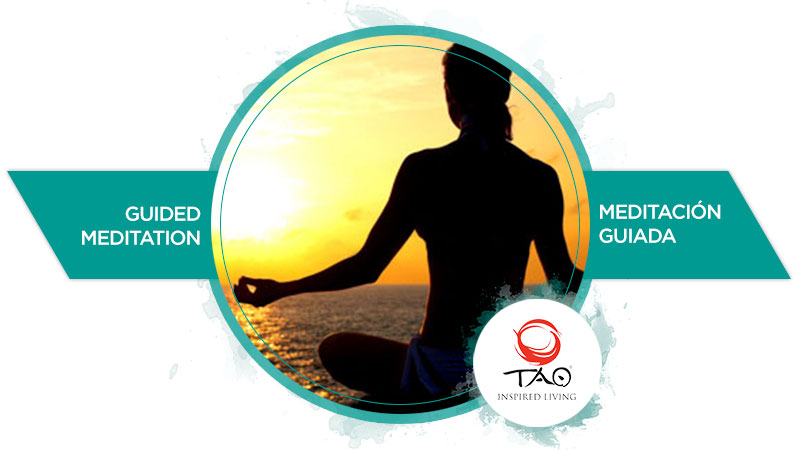 GUIDED MEDITATION
Guided meditation is a form of meditation where an individual is verbally guided into a state of consciousness either by a person's live voice or by a recording of a voice. This process and practice of meditation requires an individual to follow verbal instructions that teach the individual how to relax the entire body, clear the mind, concentrate on breathing, and focus one's awareness and attention.
What one chooses to explore when meditating all depends on the individual's intentions, needs, and level of interest and passion.
MEDITACIÓN GUIADA
La Meditación Guiada es una forma de meditación donde una persona es guiada verbalmente a un estado de conciencia, ya sea por la voz en vivo o grabada de otra persona. Este proceso y práctica de meditación requiere que un individuo siga las instrucciones verbales que lo enseñan a relajar el cuerpo entero, despejar la mente, concentrarse en la respiración y enfocar la conciencia y la atención.
Lo que uno elige para explorar cuando medita depende de las propias intenciones, necesidades y nivel de interés y pasión.
STAY CONNECTED
TAO Inspired Living | Carretera Federal Chetumal – Benito Juarez km. 250 L-16. Gran Bahia Principe
Akumal, Quintana Roo, México, C.P. 77750 | 800-461-1037 | taoinspiredliving.com