Is this email not displaying correctly? Try the web version.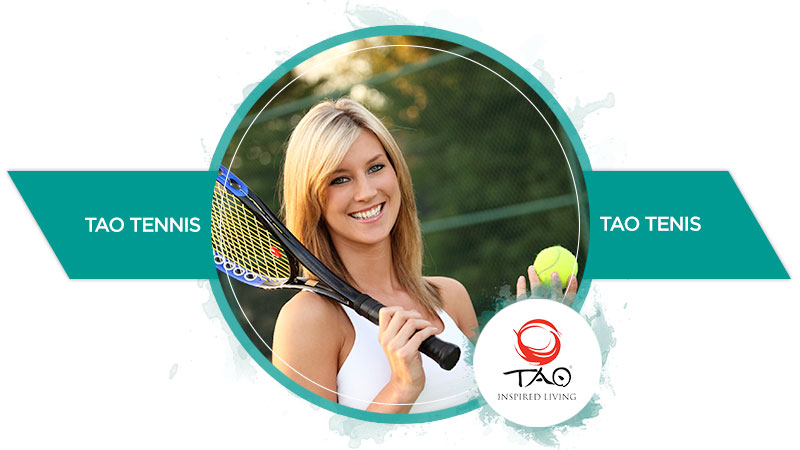 TAO TENNIS
TAO Tennis is our newest event which has been added to the calendar and is a place where residents and staff of all abilities come to play tennis – from those who have just picked up a racket to the advanced! There are no formalities in TAO Tennis, and you can literally just turn up to any session to play.
TAO TENIS
TAO Tenis ha sido añadido a nuestro calendario de eventos, un actividad en donde nuestros residentes y staff pueden mostrar sus habilidades en este deporte. Desde novatos hasta usuarios avanzados.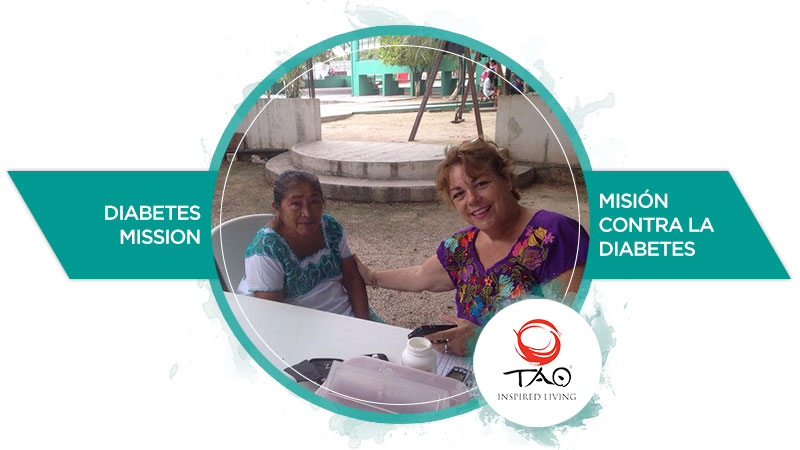 DIABETES MISSION
Our mission is to prevent and cure diabetes and to improve the lives of all people affected by diabetes. There is an emerging global epidemic of diabetes that can be traced back to rapid increases in overweight, obesity and physical inactivity. Locally, the TAO Foundation works very closely with the residents that live in Akumal, Chemuyil and Tulum.
AKUMAL: Every Tuesday we will visit the Health Clinic of Akumal to test the sugar levels of people of all ages.
TULUM: Every Wednesday we will visit the Palapa de los Abuelitos in Tulum. Here we will test the blood sugar levels of the elderly people.
CHEMUYIL: Every Thursday we will visit the Oropendula Palapa (a few minutes from the main library) and we will be testing the blood sugar levels on people of all ages.
MISIÓN CONTRA LA DIABETES
Nuestra misión es prevenir y curar la diabetes para mejorar las vidas de todas las personas afectadas por la diabetes. Existe una epidemia global emergente de diabetes, que puede rastrearse a rápidos incrementos de sobrepeso, obesidad e inactividad física. En la región, la Fundación TAO trabaja de cerca con los residentes que viven en Tulum y Chemuyil.
AKUMAL: Cada martes visitaremos la Clínica de Salud de Akumal para examinar los niveles de azúcar en personas de todas las edades.
TULUM: Cada miércoles visitaremos la Palapa de los Abuelitos en Tulum. Aquí examinaremos los niveles de azúcar en la sangre de las personas de la tercera edad.
CHEMUYIL: Cada jueves visitaremos la Palapa Oropendula (a pocos minutos de la biblioteca principal) y examinaremos los niveles de azúcar en la sangre de las personas de todas las edades.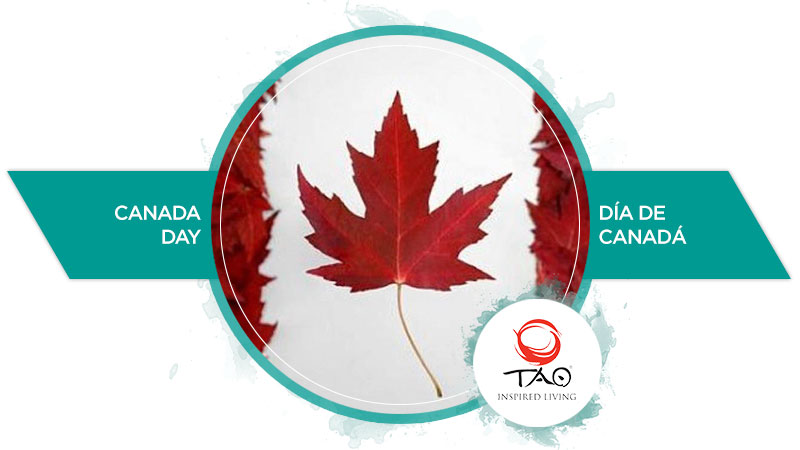 CANADA DAY
Canada Day celebrates the birthday of Canada. On July 1, 1867 Canada became a new federation with its own constitution by signing the Constitution Act - formerly known as the British North America Act. Happy Canada Day to all of our Canadian friends and family.
DíA DE CANADÁ
Celebremos el aniversario de Canadá. El 1ro. de julio de 1867, Canadá se convirtió en una nueva confederación con su propia constitución al firmar el Acta Constitucional, anteriormente conocida como el Acta de la Norteamérica Británica. Feliz Día de Canadá a todos nuestros amigos y familiares canadienses.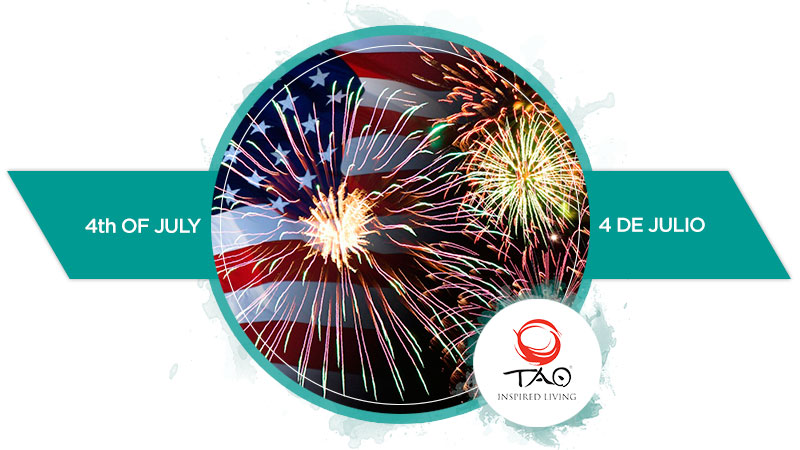 4th OF JULY
Independence Day, commonly known as the Fourth of July, is a federal holiday in the United States commemorating the adoption of the Declaration of Independence on July 4, 1776, declaring independence from the United Kingdom. Happy 4th of July to all of American friends and family.
4 DE JULIO
El Día de la Independencia, conocido comúnmente como "4 de Julio", es una festividad oficial en los Estados Unidos que conmemora la firma de la Declaración de Independencia el 4 de julio de 1776, proclamando la separación formal del Reino Unido. Feliz 4 de julio a todos nuestros amigos y familiares estadunidenses.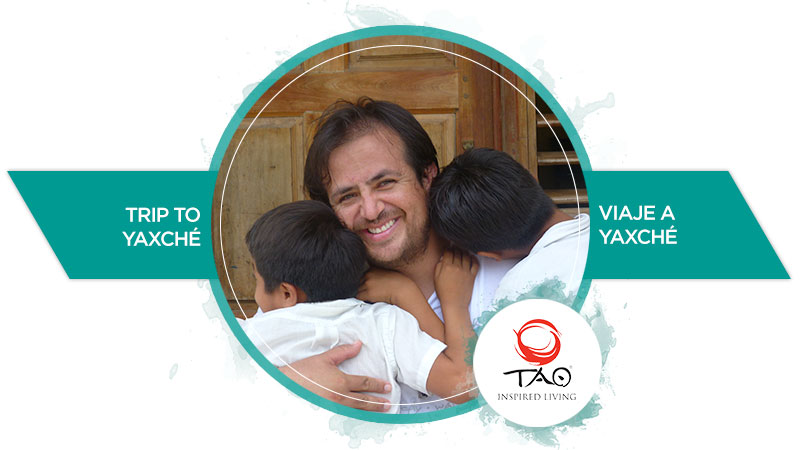 TRIP TO YAXCHÉ
Join us on the 3rd of July for our upcoming visit to the Mayan community of Yaxché. See you all at the TAO Wellnes Center Lobby at 8 AM. For more information please contact Claudia at: claudiam@taoinspiredliving.com.
VIAJE A YAXCHÉ
Únete este 3 de julio a nuestra próxima visita a la comunidad maya de Yaxché. Nos vemos en el lobby del TAO Wellnes Center a las 8 AM. Para más informes, contacta a Claudia en: claudiam@taoinspiredliving.com.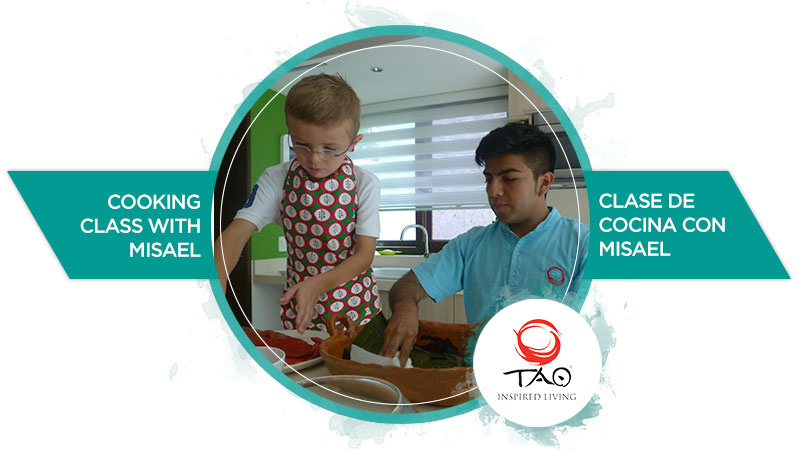 COOKING CLASS WITH MISAEL
Don't miss out on joining Misael for another one of his amazing cooking classes. Join us this Monday, July 7th (hour: TBA) and Thursday, July 17th (hour: TBA.)
CLASE DE COCINA CON MISAEL
No dejes de asistir a una más de las asombrosas clases de cocina con Misael. Únete a la clase este lunes 7 de julio (hora por confirmar) y el jueves 17 de julio (hora por confirmar).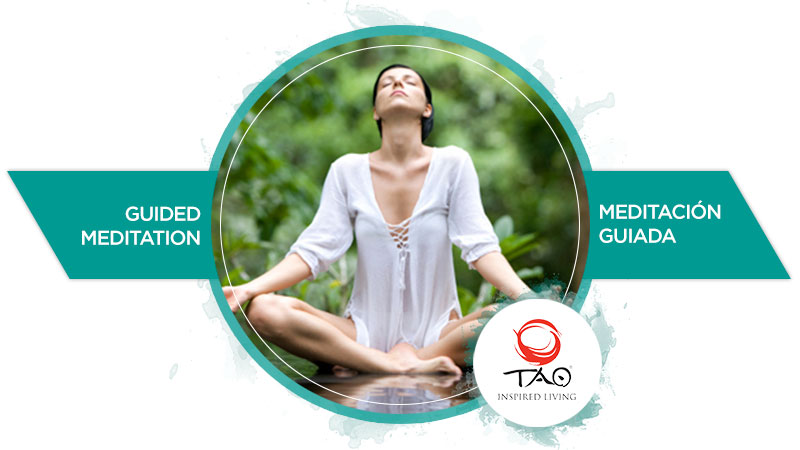 GUIDED MEDITATION
Guided meditation is a form of meditation where an individual is verbally guided into a state of consciousness either by a person's live voice or by a recording of a voice. This process and practice of meditation requires an individual to follow verbal instructions that teach the individual how to relax the entire body, clear the mind, concentrate on breathing, and focus one's awareness and attention.
What one chooses to explore when meditating all depends on the individual's intentions, needs, and level of interest and passion.
MEDITACIÓN GUIADA
La Meditación Guiada es una forma de meditación donde una persona es guiada verbalmente a un estado de conciencia, ya sea por la voz en vivo o grabada de otra persona. Este proceso y práctica de meditación requiere que un individuo siga las instrucciones verbales que lo enseñan a relajar el cuerpo entero, despejar la mente, concentrarse en la respiración y enfocar la conciencia y la atención.
Lo que uno elige para explorar cuando medita depende de las propias intenciones, necesidades y nivel de interés y pasión.
STAY CONNECTED
TAO Inspired Living | Carretera Federal Chetumal – Benito Juarez km. 250 L-16. Gran Bahia Principe
Akumal, Quintana Roo, México, C.P. 77750 | 800-461-1037 | taoinspiredliving.com