Is this email not displaying correctly? Try the web version.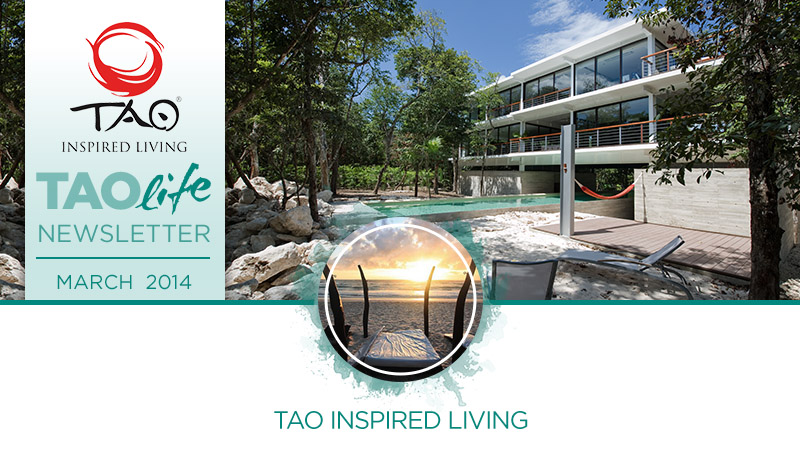 Dear TAO Friends,
March is a month of seasonal change – let's hope. Many of you have had an unusually difficult winter. Aside from escaping to TAO, I recommend you make a fearless attempt to get outside, regardless of the rain or snow. It's important to be careful in dangerous conditions of course, but very often the resistance to the cold or wet makes it all worse.

Much like life, when we are afraid to face something, such as a problem, it grows bigger in our minds, and gains emotional power. When we face our problems, experiencing the emotions and exploring the perspectives, they become more manageable and ultimately don't seem so bad. In the same way a cold scene out your window is transformed after you bundle up and go for a walk. Time the time to watch the changes in the world around you: appreciate the snow, smell the beauty of the rain, watch the clouds in the sky and patterns on the earth. Anything we approach with an open heart and willingness will reveal its beauty in time.

This attitude of renewal and embrace the natural beauty of our lives and our world is a core theme in our specially priced MAY 8 – 12, TAO Workshop - NATURAL RENEWAL: EXPERIENCING SPIRIT AND ENERGY IN THE RIVIERA MAYA with Jonathan Ellerby PhD and Traditional Healer Adrian Salas. A great mother's day present, this workshop combines lectures, small group experience, and time to directly experience the culture, ecology and beauty of our region. Don't miss it!

Take Care, we hope to see you soon.

Jonathan Ellerby PhD.
Co Founder, TAO Inspired Living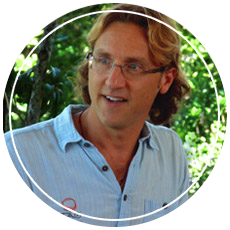 INVITATION TO THE NEXT DISCOVERY WEEKEND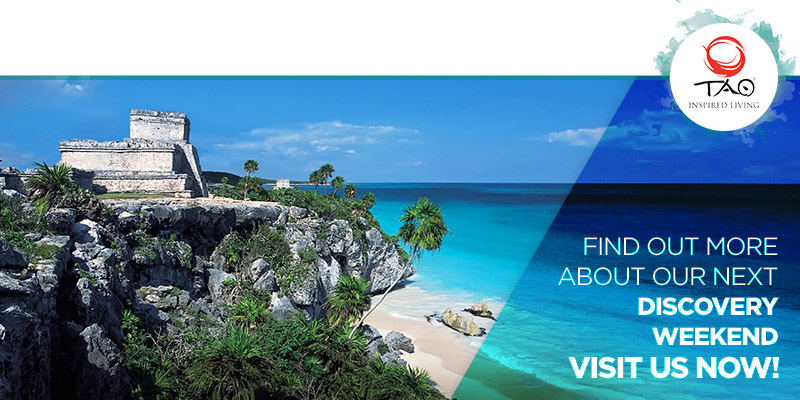 Come and join us for our next Discovery Weekend and find out for yourself why everyone is talking about the Riviera Maya and the new way of life at TAO Inspired Living.

Read more here about the next Discovery Weekend. 
TAO RESIDENTIAL COMMUNITY
The outdoor living space of the TOWNHOMES merge with the Mayan jungle and allow residents to enjoy the natural surroundings from the comfort of their backyard patio, or while relaxing on the rooftop terrace.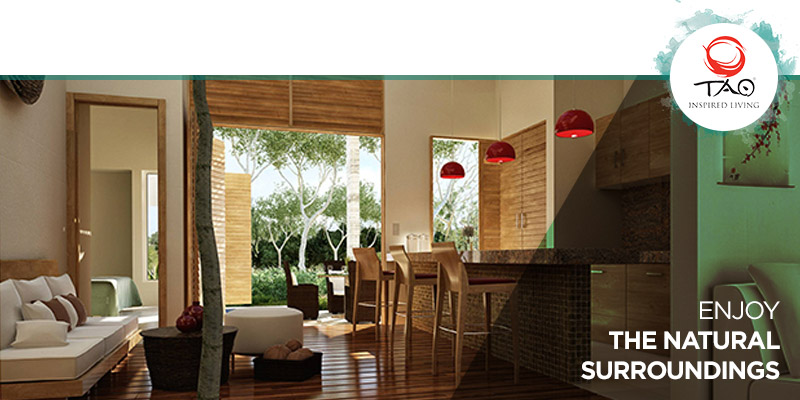 Townhomes feature two spacious bedrooms, two full bathrooms, an open living room, well-equiped kitchen with breakfast bar and a home office/den area.

Read more here about out Townhomes.
SACRED CENOTES OF THE RIVIERA MAYA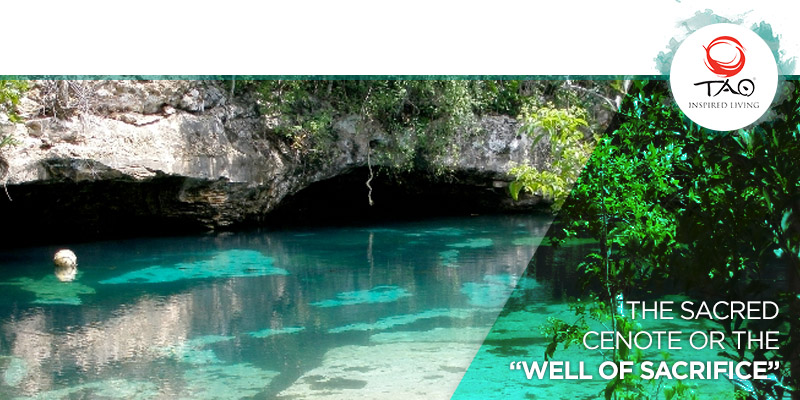 An estimated six thousand cenotes have been found in the Mexican states of Yucatan and Quintana Roo. Many cenotes have become famous touristic destinations, such as Tres Bocas (The three mouths), Cristalino (Cristaline), El Jardin de Eden (The Garden of Eden), Dos Ojos cenote (2 eyes) Yax Mul, Cenote Azul (Blue Cenote) and the most known and mysterious one – the Sacred Cenote or the "Well of Sacrifice".

Read more here about "Cenote Azul", one of the most beautiful of all of the cenotes.
EQUINOX AT CHICHEN ITZÁ
Thursday 20th March from 9:30AM - 8:00PM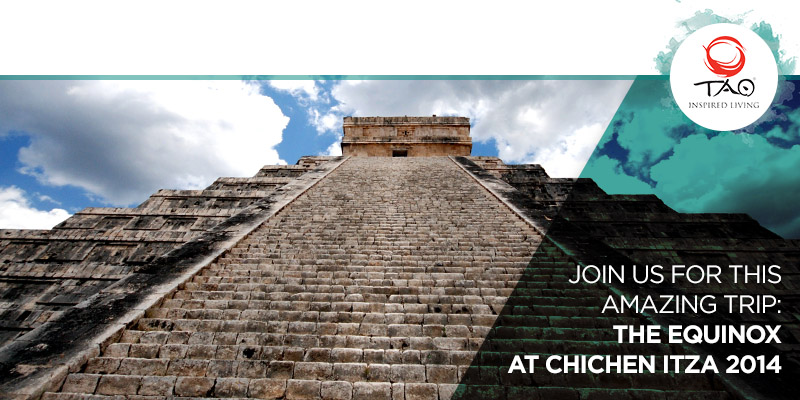 Join us for this amazing trip to the world famous Chichen Itza and be part of the Spring Equinox. The Mayan archaeological site of Chichen Itza is the most popular spot in Mexico to celebrate the spring equinox. The site's most famous building, The Kukulcan temple, is the site of a dramatic display of Mayan astronomical knowledge.

Every year on the autumn and spring equinoxes the light of the sun makes a play of light and shadow which makes it look like a serpent is slithering along the steps of the pyramid. The effect begins in the late afternoon, around 4 pm, and lasts for an hour or so. The serpent appears for a few days - from around March 19th to the 23rd, but on the actual date of the equinox the effect is most obvious.

We will be carpooling for this event and each person pays for the own entrance to Chichen Itza (roughly 40USD per person) + food and a contribution for gas.
NATURAL RENEWAL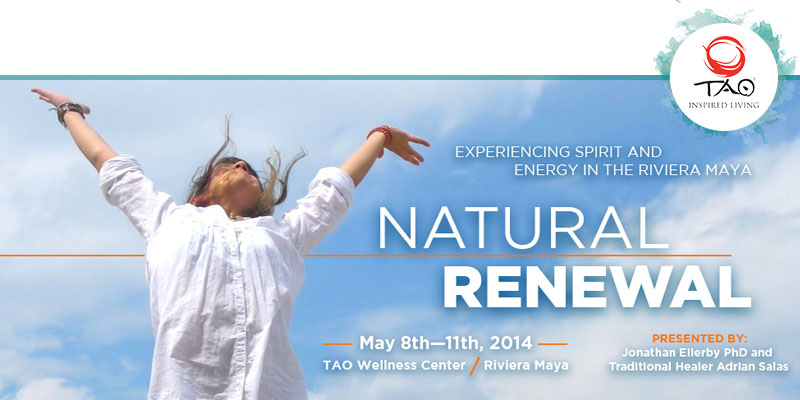 NATURAL RENEWAL: EXPERIENCING SPIRIT AND ENERGY IN THE RIVIERA MAYA with Jonathan Ellerby PhD and Traditional Healer Adrian Salas

Are you looking for a getaway that will leave you with a sense of inspiration, rest, and renewal along with tools and insights to take home?

Join TAO co-founder and two time bestselling author, Jonathan Ellerby PhD (link http://taoinspiredliving.com/jonathan-ceo.php) and our own TAO Traditional Spiritual Healer Adrian Salas for a beautiful four night retreat featuring new perspectives on energy, wholeness and healing; experiences of Mayan tradition; and excursions into the majesty of Riviera Maya's natural world.

Read more here...
TAO FOUNDATION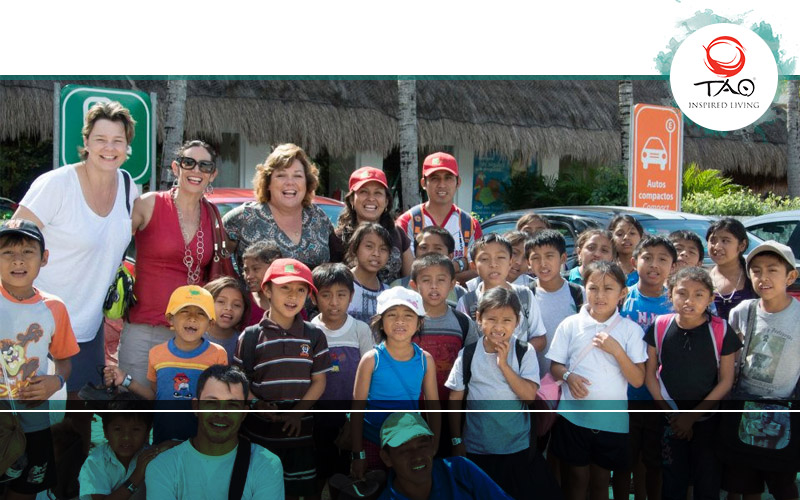 A non-governmental organization dedicated to improving the social and ecological conditions of the Riviera Maya and related global regions. We do this by donating talent and funds; creating sustainable local projects; capacity building; and education.

Locally, we focus on social welfare, the preservation of Mayan culture and community, and our jungle and ocean ecosystems. 

Globally, we work through partner businesses and leaders to raise awareness and funding for other important and altruistic organizations.

Read more here about our TAO Foundation
THIS MONTHS WELLNESS TIP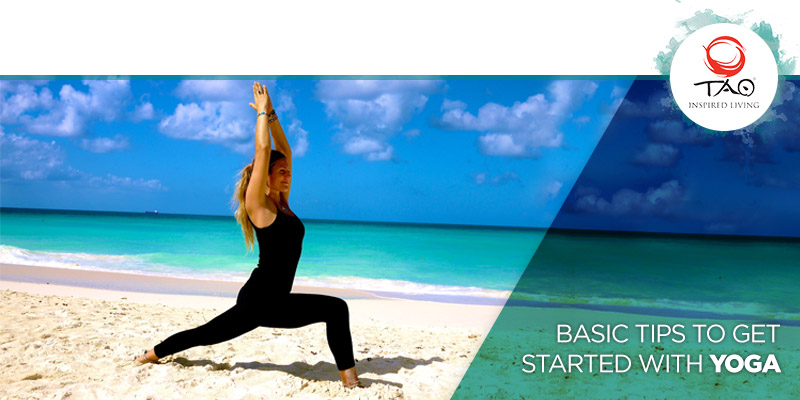 How often do we figure a person doing the headstand against some picturesque backdrop and say 'yoga is not for me' You might want to revisit your thought once you go through the basic tips which yoga has to offer. Read them and find yourself doing yoga against a picturesque backdrop next time!

Read more here...
AKUMAL COMEDY FESTIVAL
April 30th - May 3rd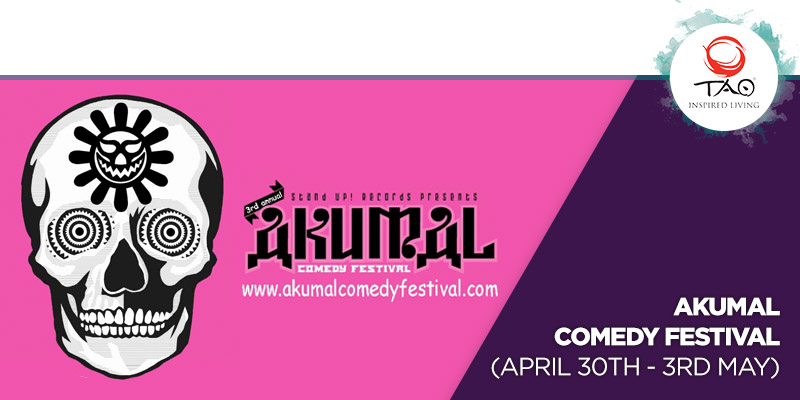 Stand Up! Records is proud to present The 3rd Annual Akumal Comedy Festival. The festival will take place on April 29 - May 3, 2014 in the heart of Mexico's lovely Mayan Riviera.

The Akumal Comedy Festival will be celebrated in 4 venues 5 days starting in Tulum on April 29, 2014. The Festival will culminate on Saturday, May 3, 2014 in Akumal featuring a "Best of the Fest" lineup, live music, regional dancers, street vendors and artists, as well as plenty of food, beverage, and alcohol options. Check out the festival schedule and our talent to see who's performing!

Read more here...
EARTH HOUR
Saturday 29th March at 8:30PM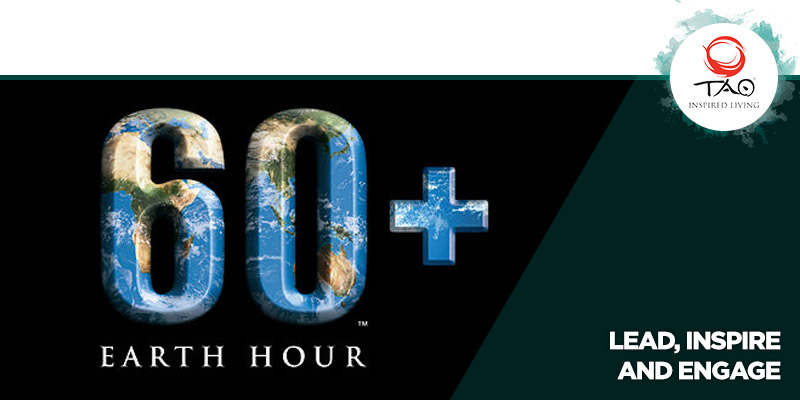 Join millions of people across the world who switch lights off for an hour - to raise awareness for the planet.

Everyone has power to make real change and impact in the world. Including you. We are inviting you to join us in our global movement.

Join this worldwide cause here...
NEWS IN THE RIVIERA MAYA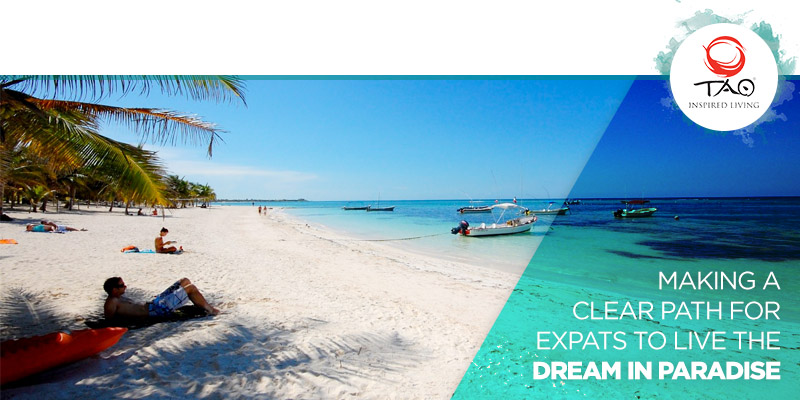 The Riviera Maya – Making a Clear Path for Expats to Live the Dream in Paradise.

Over the past 10 years the Riviera Maya has grown from a quiet hidden getaway to being a rising star, not just for tourism but as a prime expat destination. In the most recent few years people have caught onto the fact that the Riviera Maya is safe and indeed a technologically advanced and suitable place to live and retire affordably; all the while being surrounded by the paradise of the Caribbean Sea and the most beautiful beaches in the world.

More here...
STAY CONNECTED
TAO Inspired Living | Carretera Federal Chetumal – Benito Juarez km. 250 L-16. Gran Bahia Principe
Akumal, Quintana Roo, México, C.P. 77750 | 800-461-1037 | taoinspiredliving.com