Is this email not displaying correctly? Try the web version.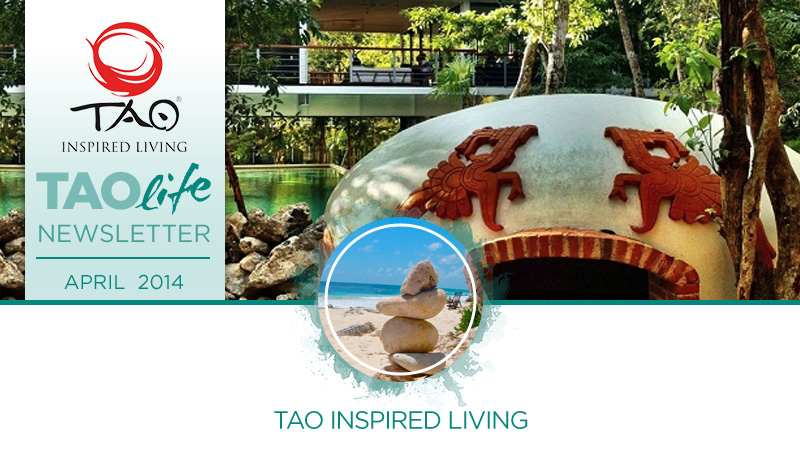 Dear TAO Family and Friends:
April is here and people all over the world are well into a change of seasons – one way or another. Changes in the natural world often induce or inspire changes in our own inner lives. Sometimes we are more aware of these things and seek to create change in our personal stories while the world around us mirrors the shift we are experiencing personally. Other times, the connection is more subtle. In either case.

I recommend using the natural changes in seasons to create a time in which you acknowledge the ever transforming dynamics of your life with a special ritual, event or celebration that marks the change. For example, you might do a deep spring cleaning of your home, choose a period of fasting from certain toxins in your life, start a new spiritual practice, or attend a retreat like our special May "Natural Renewal" workshop, to reconnect with what is important to you while you take time to rest, relax and renew your senses.

From our team at TAO we are wishing you a wonderful season of change and home you might share some of its powerful energy and joy with us!

All the Best.

Jonathan Ellerby
Co-Founder TAO Inspired Living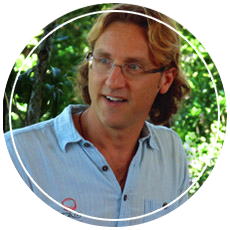 INVITATION TO THE NEXT DISCOVERY WEEKEND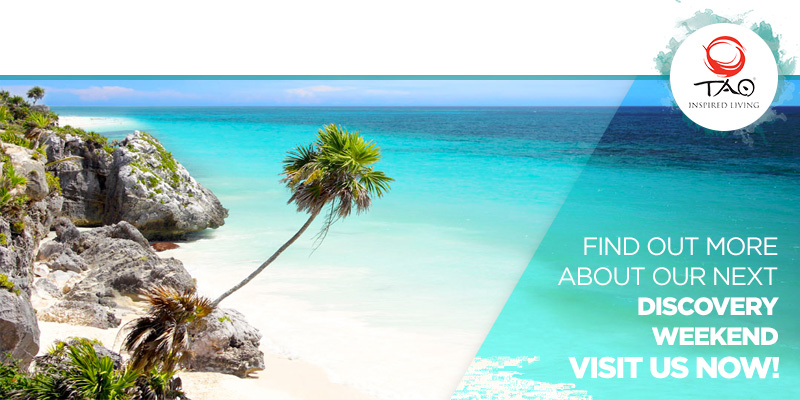 Come and join us for our next Discovery Weekend and find out for yourself why everyone is talking about the Riviera Maya and the new way of life at TAO Inspired Living.

Read more here about the next Discovery Weekend. 
EARTH DAY CALEBRATION
APRIL 22ND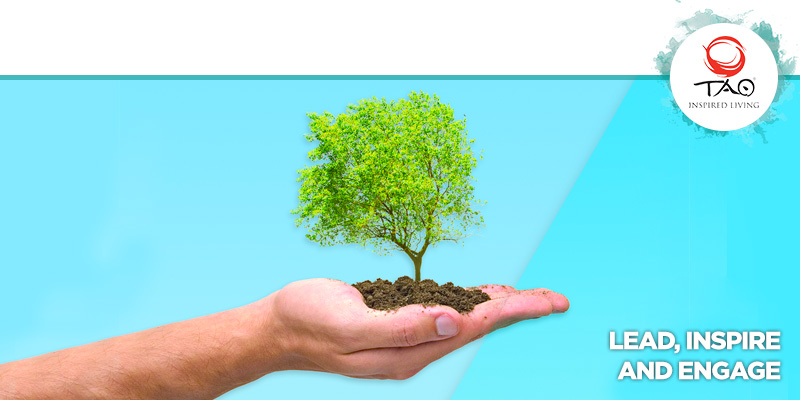 Join us for our first tree planting activity in celebration of this year's Earth Day. We will be planting 50 native trees at the TAO Wellness Center.

This highly anticipated event will bring staff and homeowners together, to get their hands dirty doing something great for the environment and to enjoy a sense of community. Please reserve at front desk at TAO Wellness Center.

Read more here about the Earth Day 2014.
DID YOU KNOW THAT...?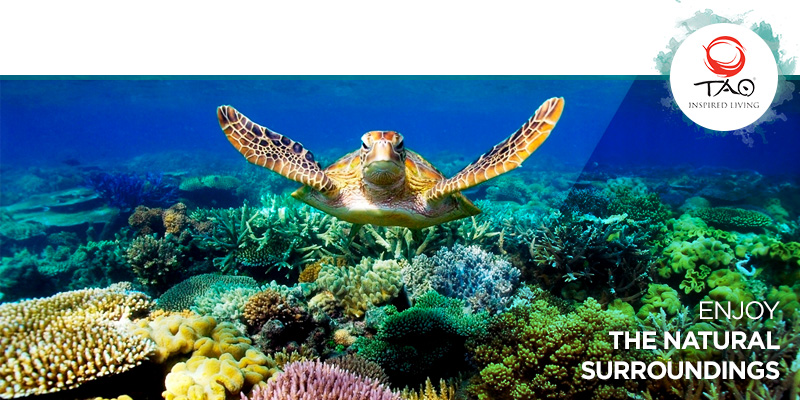 The Mesoamerican Reef system stretches over 1000 km, spanning the eastern coasts of Mexico, Belize, Guatemala and Honduras. It is the largest stretch of reef in the western hemisphere and has been identified as a unique and globally important coral reef ecosystem.

Read more here about the Mesoamerican Reef.
RESIDENTIAL AREA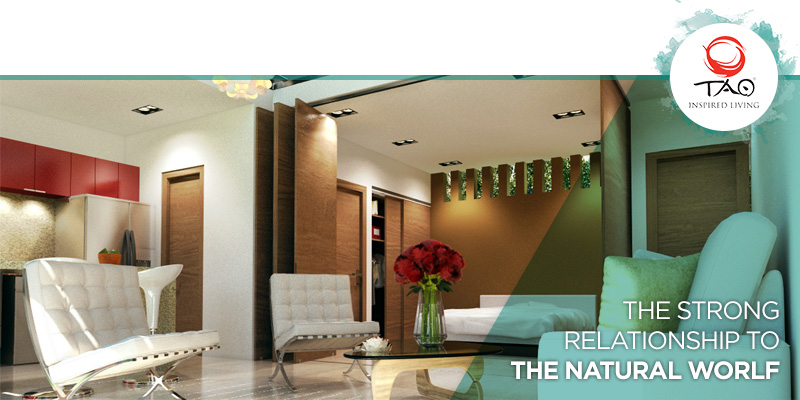 The Garden Lofts are located on the ground floor with one bedroom, one bathroom, living room, kitchen and a terrace with access to garden.

The M Lofts are located on the second floor of the building and feature one bedroom, one bathroom, living room, well-appointed kitchen with a breakfast bar and a terrace.

The Penthouse Lofts offer a spacious second level mezzanine with sun deck, in addition to ground floor bedroom, one bathroom, living room and a well-appointed kitchen with a breakfast bar.

Please contact us for more information at sales@taoinspiredliving.com
WELLNESS RETREATS AT TAO WELLNESS CENTER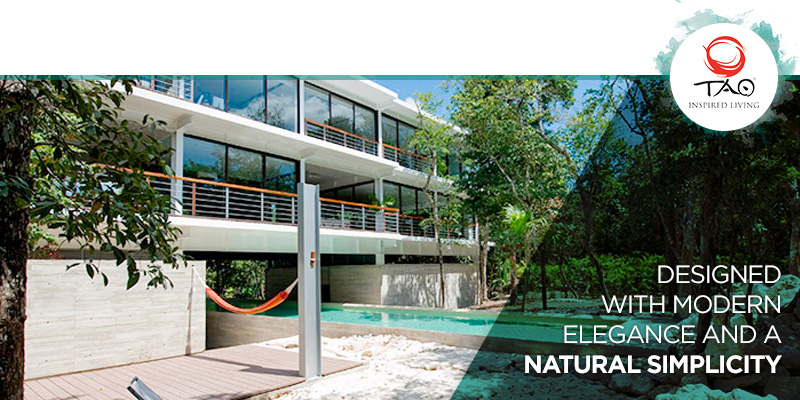 Located in a lush jungle landscape and designed with modern elegance and a natural simplicity, TAO Inspired Living is the first wellness residential community and is the Riviera Maya's most innovative and complete space for wellness retreats and special events relating to health, personal growth and total well-being.

Read more here on the Wellness Retreat at TAO
EXPANDING THE HEART OF HUMANITY AT TAO INSPIRED LIVING
DECEMBER 3RD - 7TH 2014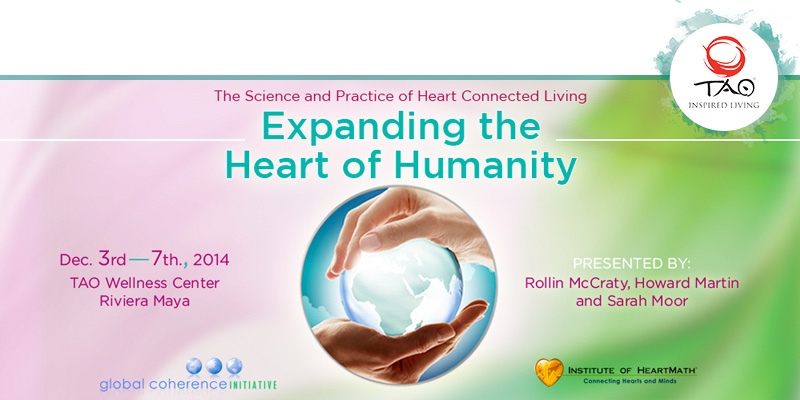 Come for enrichment of heart, mind, body and soul. Come for practical ideas, guidance and tools proven around the world. Designed to fulfill and inspire your innermost self, the Mexico adventure of the heart has become a peaceful, rewarding and for many an idyllic experience.

New friends and meaningful connections are made, and the journey of the heart is elevated to a new dimension of wonder, revelation and understanding.

Spaces are limited. BOOK NOW.
LOCAL NEWS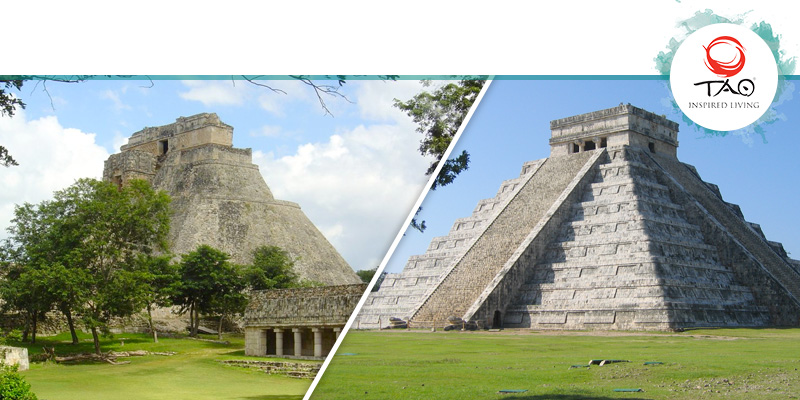 A new highway will link the archaeological sites of Chichén Itzá and Uxmal.

The high speed road will be 170 kilometers (100 miles) long and approximately 30 feet wide, and will link the two most important archaeological sites of Yucatán, in a straight line. Currently the route between these two places is 270 kilometers (167 miles).

Find out more here.
TAO FOUNDATION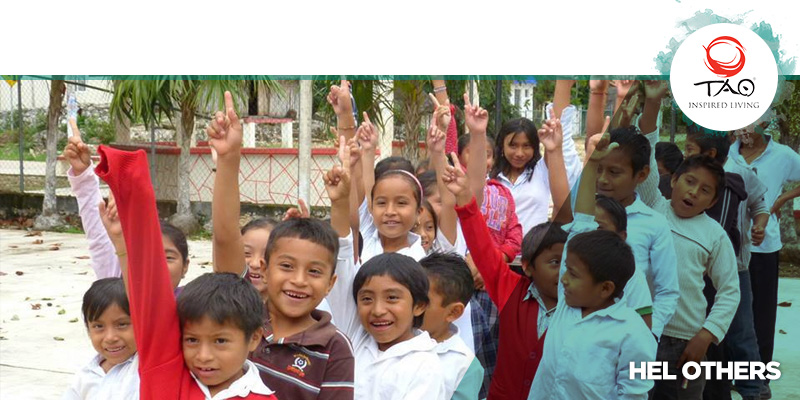 The TAO Foundation is a non-governmental organization dedicated to improving the social and ecological conditions of the Riviera Maya and related global regions. We do this by donating talent and funds; creating sustainable local projects; capacity building; and education.

Locally, we focus on the social welfare and the preservation of the Mayan community, it´s culture, and our jungle and ocean ecosystems.

If you would like to find out more about the TAO Foundation please contact foundation@taoinspiredliving.com or check out our Facebook Page.
AKUMAL COMEDY FESTIVAL
April 30th - May 3rd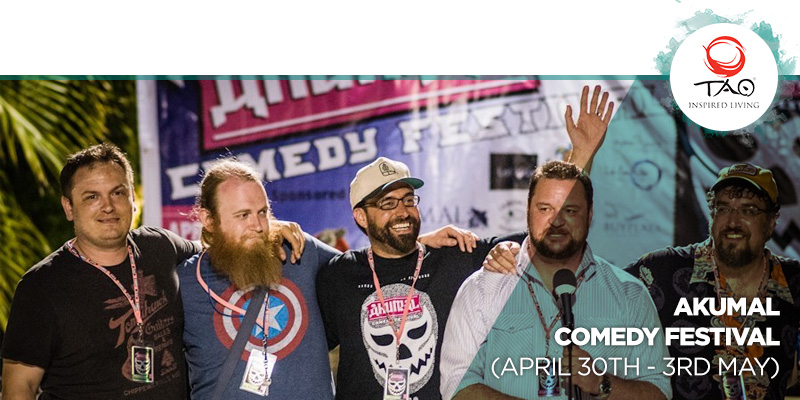 Stand Up! Records is proud to present The 3rd Annual Akumal Comedy Festival.

The Akumal Comedy Festival will be celebrated in 4 venues over 5 days starting in Tulum on April 29. The Festival will culminate on Saturday, May 3, 2014 in Akumal featuring a "Best of the Fest" lineup, live music, regional dancers, street vendors and artists, as well as plenty of food, beverage, and alcohol options.

Check out the festival schedule and the talent to see who's performing!
STAY CONNECTED
TAO Inspired Living | Carretera Federal Chetumal – Benito Juarez km. 250 L-16. Gran Bahia Principe
Akumal, Quintana Roo, México, C.P. 77750 | 800-461-1037 | taoinspiredliving.com