Is this email not displaying correctly? Try the web version.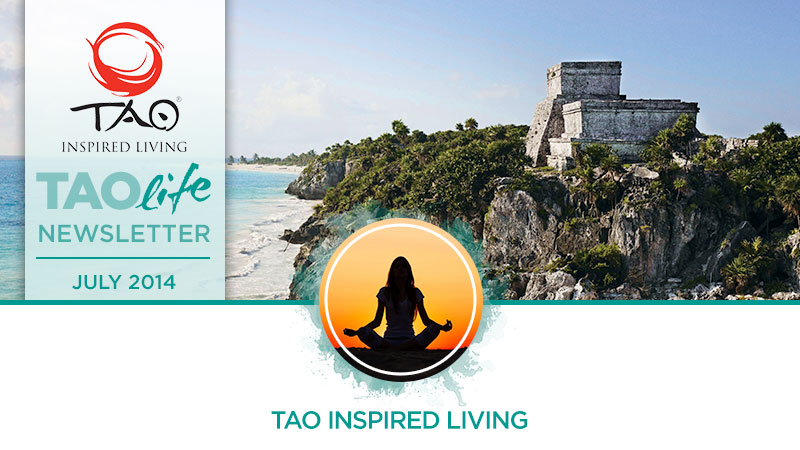 Dear TAO Friends and Family,
Summer is here and the intensity of Mother Nature is with us. The heat of summer can be both strong and soothing and frequently brings us towards the other elements of life as we seek out water, gardens, cool breezes and shade of an old tree. Interestingly, people in all areas of work and specialization are looking to nature for wisdom and guidance.
Our three upcoming events "Stepping into nature and transition", "Mystic Flower Retreat" and "Expanding the Heart of Humanity" shows that nature can inspire, heal and instruct. Whether we are reclaiming lost parts of the self or building new communities or innovative ventures, nature shows us the way.
A fascinating field of study is called "bio-mimicry", which the science of studying the natural world for design ideas that will benefit humans! My favorite example of a current study underway has to do with hippos! Scientists have learned that hippo sweat is totally transparent, easily spread on the skin, acts as a strong sunscreen, and keeps bugs away. How amazing! If they can replicate that in a laboratory for people imagine the benefit of the product.
This month, take some time to look for solutions to your problems in nature: look for examples of how to cope with stress, change or whatever you are facing in the natural wisdom of the world's natural elements and creatures.
We hope to see you soon at TAO!
Jonathan Ellerby
Co-Founder TAO Inspired Living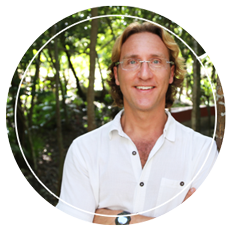 INVITATION TO THE NEXT DISCOVERY WEEKEND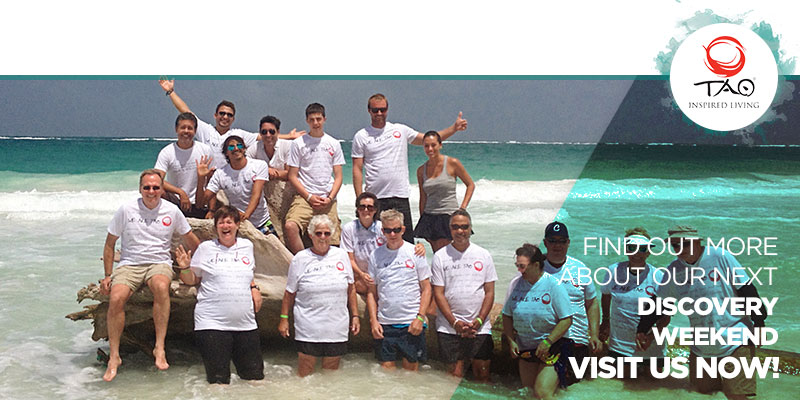 Come and join us for our next Discovery Weekend and find out for yourself why everyone is talking about the Riviera Maya and the new way of life at TAO Inspired Living.

Read more here about the next Discovery Weekend. 
RESIDENTIAL AREA - OCEAN RESIDENCES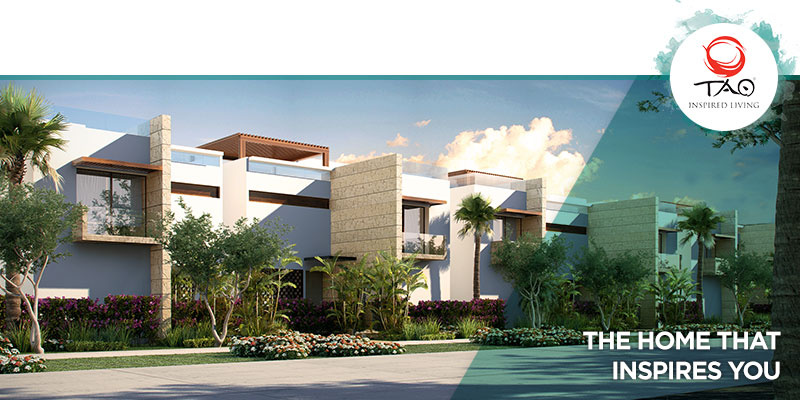 Located just a few steps away from the Caribbean Sea, the OCEAN RESIDENCES offer excellent living space layouts, with a perfect blend of tranquility, sophistication and functionality.
The first floor features one bedroom with a bathroom, a well-equipped kitchen, living room and dining room overlooking the backyard patio. The second floor features two bedrooms, two bathrooms and a terrace.
Come and see it for yourself and find out why everyone is talking about TAO in the gorgeous Riviera Maya.
REAL ESTATE IN RIVIERA MAYA -
Top 5 reasons why you should consider buying Real estate in the Riviera Maya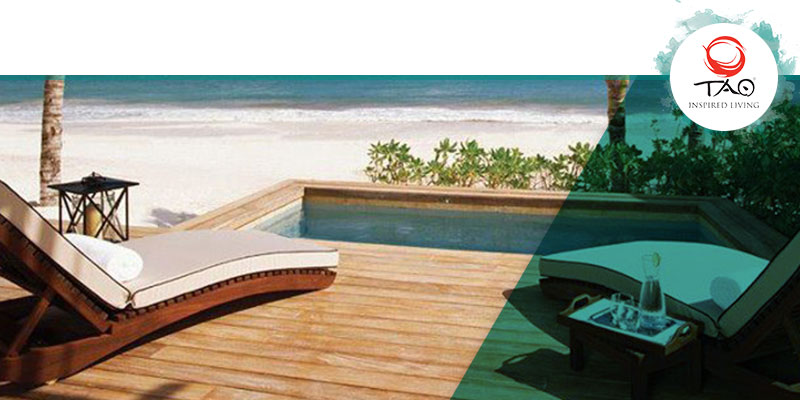 Mexico is constantly among the world's top tourism hotspots for more than a decade, and the same is true for those buying real estate in Riviera Maya.
The reasons are endless, but here are our top 5 reasons why you should consider buying Real estate in Riviera Maya.
UPCOMING EVENTS AT TAO -
Celebrate the Divine Feminine in YOU!!
6-9 November, 2014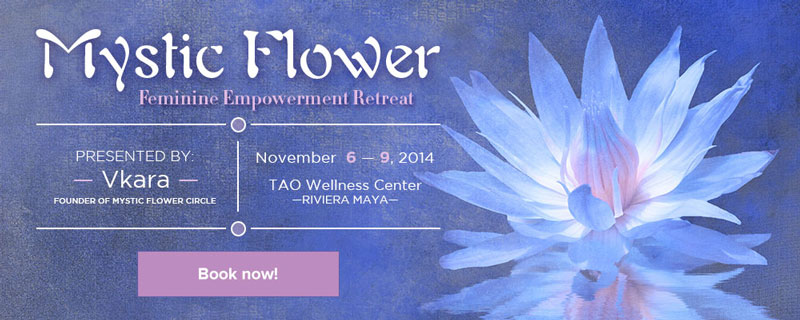 Join us for a weekend of Awakening, Serenity & Fun!
UPCOMING EVENTS IN THE RIVIERA MAYA -
Riviera Maya Jazz Festival: LINE UP CONFIRMED
27-29 November 2014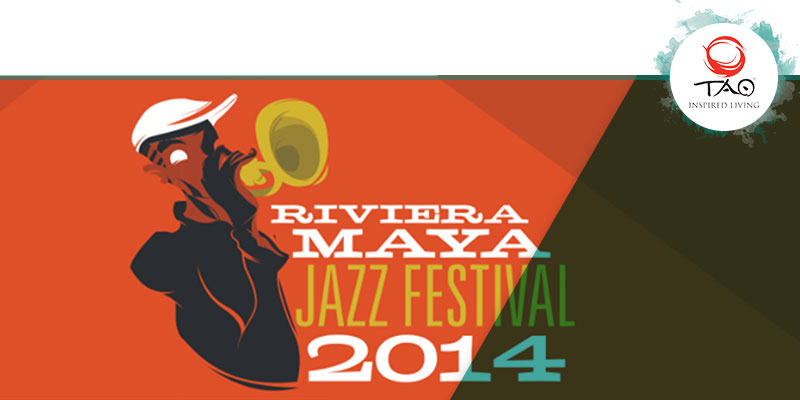 11th. Annual Jazz Festival in Playa del Carmen, Mexico. November 28, 29 & 30, 2013. 3 nights of great Jazz under the moonlit sky, on the beach, for free… what more could we ask for!?
NEWS IN THE RIVIERA MAYA -
Scientists discovered oldest intact skeleton in a cenote near Tulum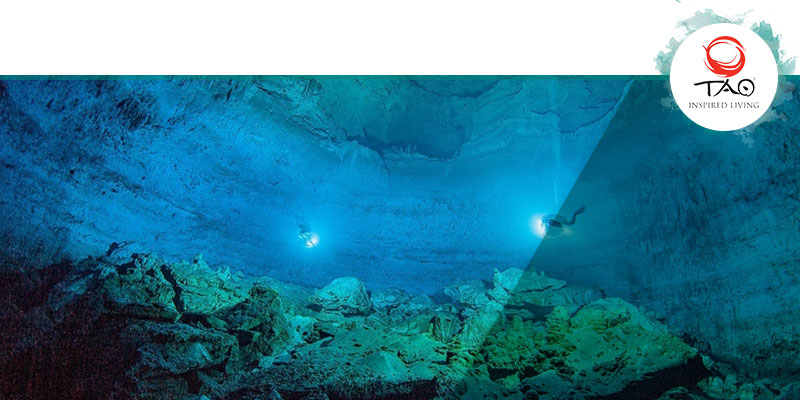 A team of science divers led by Alberto Nava Blank from "Proyecto de Espeleologia de Tulum" (Caving Project Tulum), discovered the skeleton along with remains of giant ground sloths, gomphotheres, saber-toothed cats and many other extinct animals deep inside a submerged chamber in the Sac Actun cave system in the eastern Yucatan Peninsula, Mexico, in 2007.
TAO FOUNDATION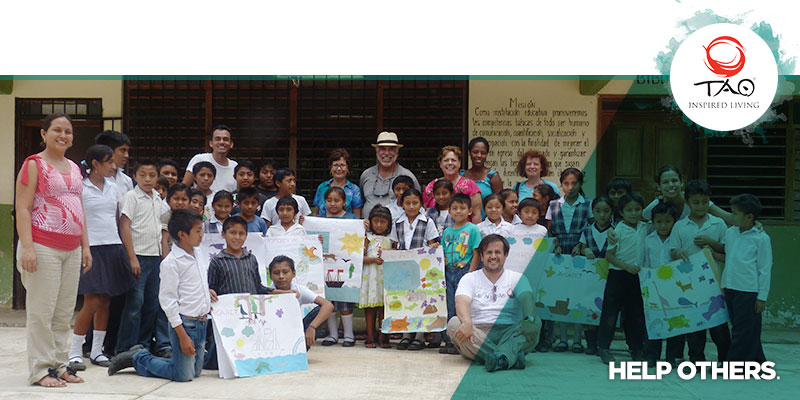 Here at TAO we are a non-governmental organization dedicated to improving the social and ecological conditions of the Riviera Maya and related global regions. We do this by donating talent and funds; creating sustainable local projects; capacity building; and education.

Locally, we focus on the social welfare and the preservation of the Mayan community, it´s culture, and our jungle and ocean ecosystems.

If you would like to find out more about the TAO Foundation please contact foundation@taoinspiredliving.com or visit our Facebook Page.
STAY CONNECTED
Click here to see all of the photos from our recent visit to Yaxche.
Follow us and keep up to date with all of the motivational tips and Events.
Click here to see our latest video on the TAO Wellness Community
Check out our board on "Conscious Living Tips"
Have you seen our latest review?
See it here.
TAO Inspired Living | Carretera Federal Chetumal – Benito Juarez km. 250 L-16. Gran Bahia Principe
Akumal, Quintana Roo, México, C.P. 77750 | 800-461-1037 | taoinspiredliving.com