Is this email not displaying correctly? Try the web version.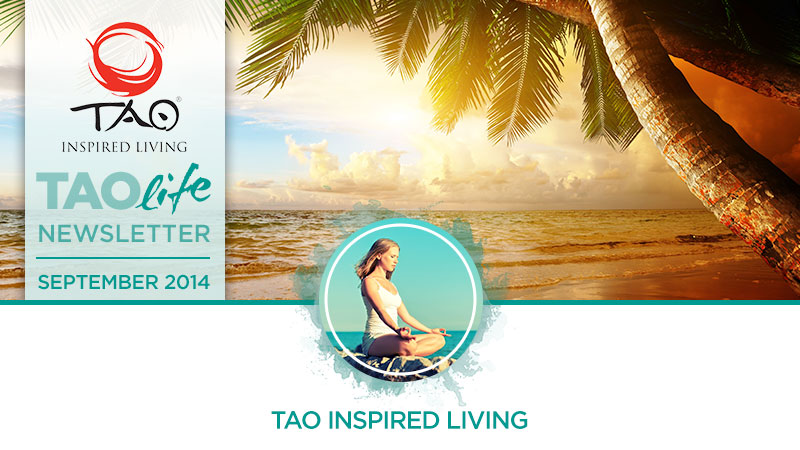 Greetings TAO Family and Friends!
In Mexico, September is el mes de la patria (month of the homeland), and sometimes it seems as though the whole country is painted in red, white and green (the colors of the Mexican flag). Colorful and patriotic festivities celebrating the events that led up to Mexico's Independence from Spain are held throughout the country, culminating on the 15th and 16th.
Mexicans celebrate their country's Independence Day with fireworks, parties (fiestas), food, dance and music on September 16. Flags, flowers and decorations in the colors of the Mexican flag – red, white and green – are seen in public areas in cities and towns in Mexico. Whistles and horns are blown and confetti is thrown to celebrate this festive occasion. "Viva Mexico" or "Viva la independencia" are shouted amidst the crowds on this day.
My tip of the month.
Once a week, spend a couple of hours in a place you love - this could be in nature, engaged in a sport or in a gallery. Once a week share a meal, in an intentional and spacious way, with someone you love (no rushing and no TV). Finally, be sure you find the signs and symbols of love that inspire you and keep the close. Placing a token rock, a meaningful photo, or a spiritual message somewhere that you will see it everyday can make a difference and keep your attitude afloat.
Happy September one and all! Come see us soon!
Blessings,
Isaac Henares
Operations Director
INVITATION TO THE NEXT DISCOVERY WEEKEND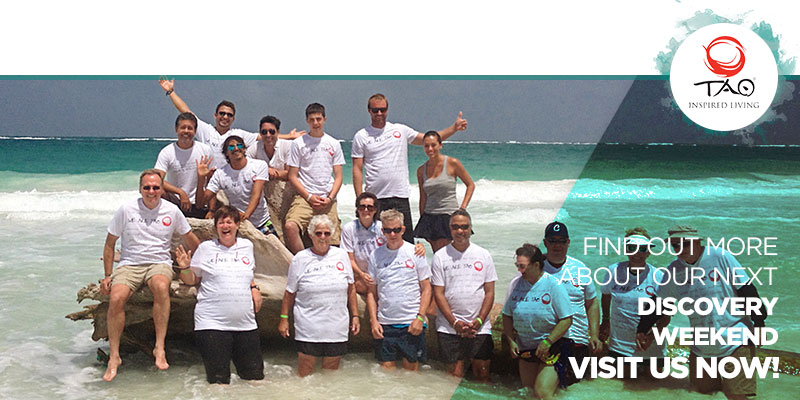 Come and join us for our next Discovery Weekend and find out for yourself why everyone is talking about the Riviera Maya and the new way of life at TAO Inspired Living.

Read more here about the next Discovery Weekend. 
RESIDENTIAL AREA - Townhomes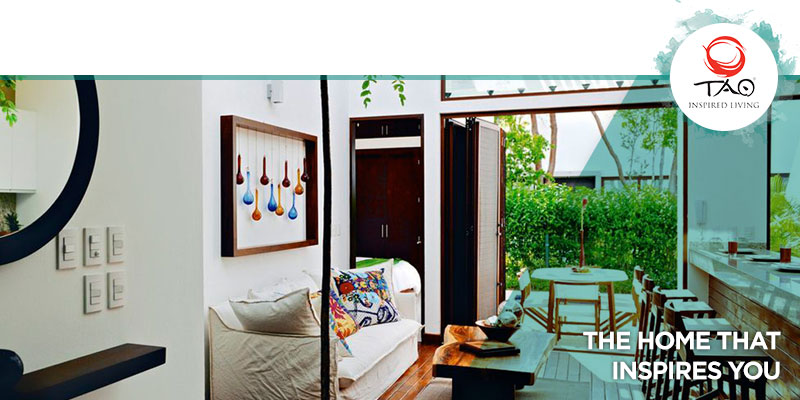 The Townhomes boast a wonderful play of natural light and open space. The outdoor living space of the Townhomes merge with the Mayan jungle and allow residents to enjoy the natural surroundings from the comfort of their backyard patio, or while relaxing on the rooftop terrace.
Townhomes feature two spacious bedrooms, two full bathrooms, an open living room, well-equipped kitchen with breakfast bar and a home office/den area.
Come and see it for yourself and find out why everyone is talking about TAO in the gorgeous Riviera Maya.
REAL ESTATE IN RIVIERA MAYA -
Inspiration just found a new home in Tulum!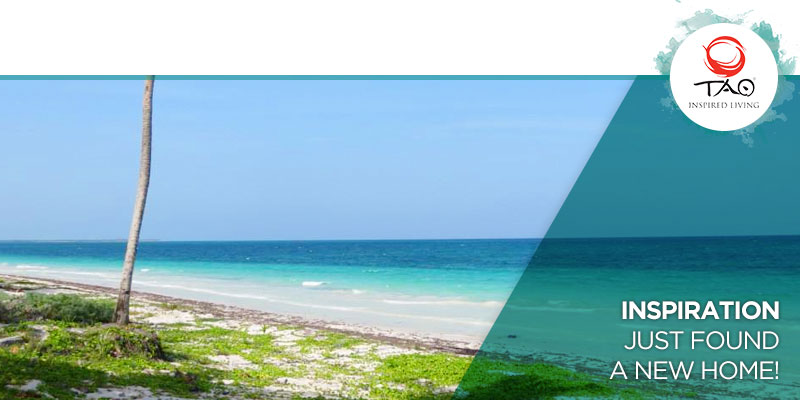 While Playa del Carmen Real Estate has been home to a significant international community for a many years now, Tulum Real Estate has just recently begun receiving an increasing amount of international attention. People from all over the world are flocking to the sun kissed Mexican Caribbean to invest in a second one for a wellness retreat or simply Retire in Mexico.
Read more here → Inspiration just found a new home!.
UPCOMING EVENTS AT TAO -
Stepping into Nature and Transition
Learning from the generative power of nature and living in times of transition.
10th-14th December, 2014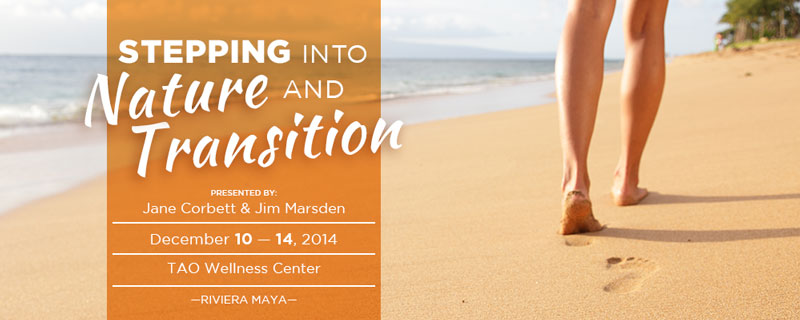 Come and join us and take time to slow down and reflect on where you are on your life journey and what's next , close to the vibrant jungle and beautiful coast in the Riviera Maya. Join Jane Corbett and Jim Marsden for a four night retreat featuring new perspectives on times of transition, making changes and moving into the new in your life, inspired by the natural world.
How to make a proper "Chile Nogada"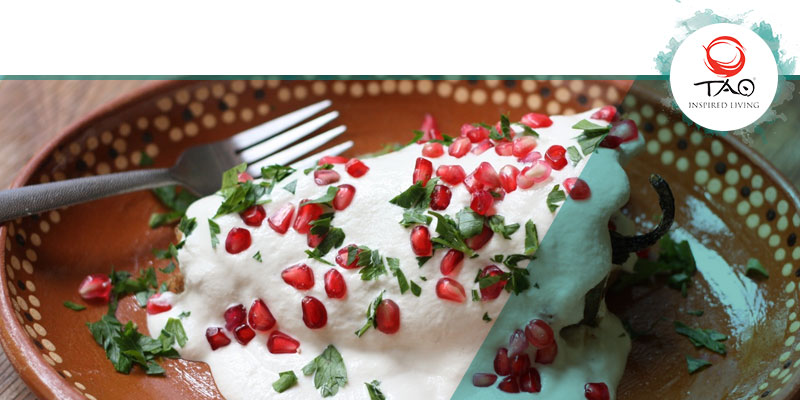 Every year in late summer and early fall, the chile en nogada makes its brief run through Mexico.
Chiles en nogada is not an easy dish, and it's not meant to be. That's part of the tradition. Walnuts must be peeled. Spices assembled. Raw and dried fruit, chopped. Even after assembling your chile, you must dunk it in egg batter and fry it.
UPCOMING EVENTS IN THE RIVIERA MAYA
Independence Day - 16th September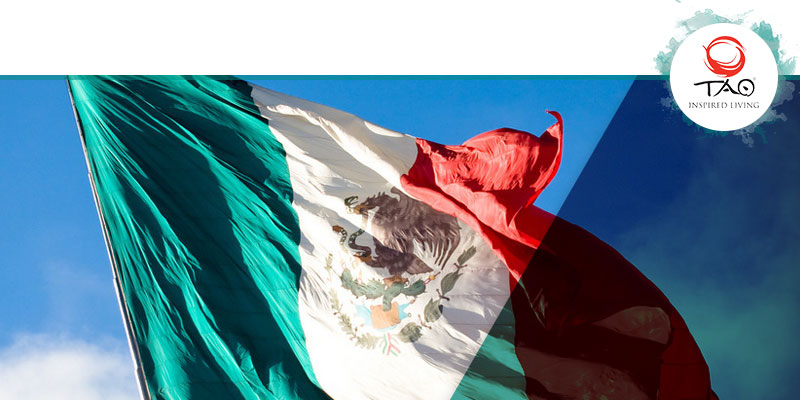 El Grito every 16th of September is the Mexican Fiesta par excellence! On this day Mexicans all over the world celebrate Mexico's independence from Spanish rule.
UPCOMING EVENTS IN THE RIVIERA MAYA
Fall Equinox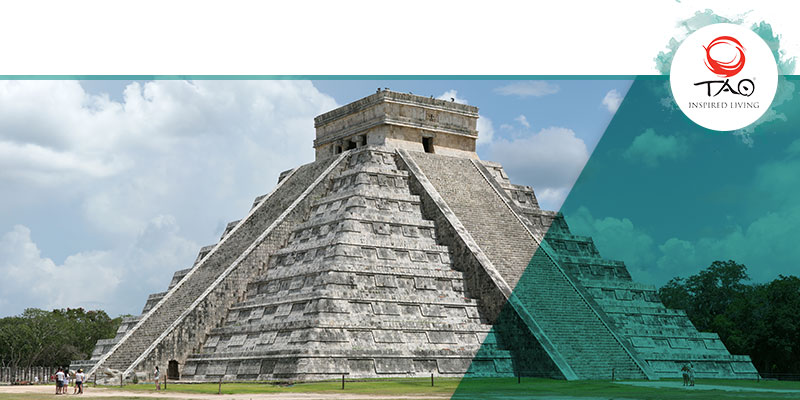 Chichén Itzá, September 22nd
On the fall equinox, just like on the spring equinox, the angle of the setting sun makes a serpent appear on the steps of the Pyramid in Chichén Itzá.
NEWS IN THE RIVIERA MAYA -
Two ancient Mayan Cities recently discovered in Campeche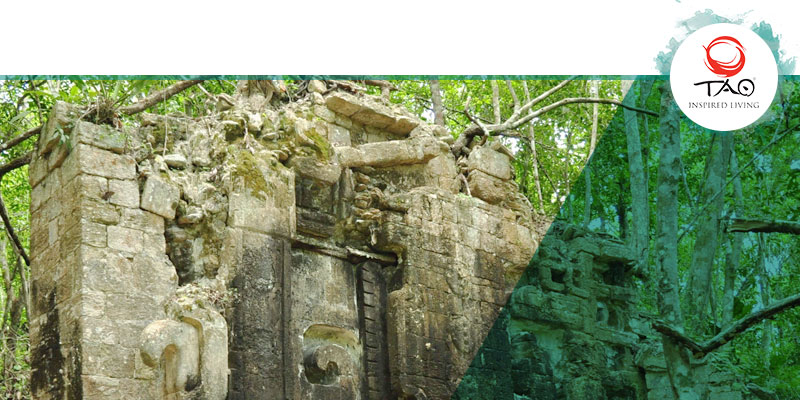 In the northern part of the Biosphere Reserve of Calakmul, Campeche, archaeologists discovered what appear to be two ancient Mayan cities: Lagunita, which remained covered by lush vegetation for decades; and another unregistered urban center called Tamchén ("Deep Well"), named after the large number of "chultunes" (wells, or water holes) found in the area, some up to 13 meters deep.
TAO FOUNDATION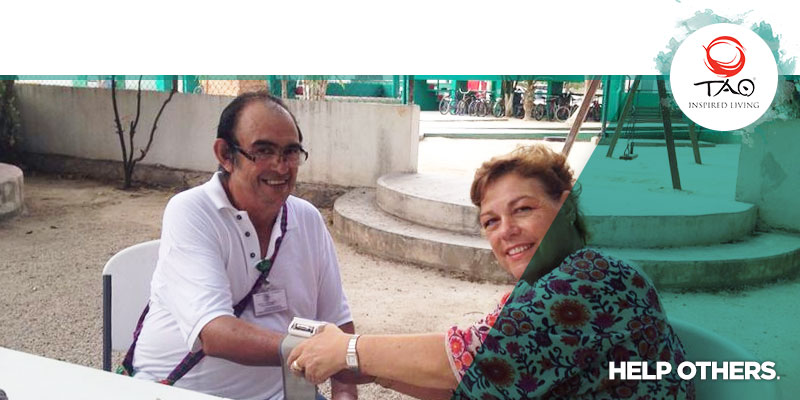 Here at TAO we are a non-governmental organization dedicated to improving the social and ecological conditions of the Riviera Maya and related global regions. We do this by donating talent and funds; creating sustainable local projects; capacity building; and education.

Locally, we focus on the social welfare and the preservation of the Mayan community, it´s culture, and our jungle and ocean ecosystems.

If you would like to find out more about the TAO Foundation please contact foundation@taoinspiredliving.com or visit our Facebook Page.
STAY CONNECTED
Click here to see all of the photos from our recent visit to Yaxche.
Follow us and keep up to date with all of the motivational tips and Events.
Click here to see our latest video on the TAO Wellness Community
Check out our board on "Conscious Living Tips"
Have you seen our latest review?
See it here.
TAO Inspired Living | Carretera Federal Chetumal – Benito Juarez km. 250 L-16. Gran Bahia Principe
Akumal, Quintana Roo, México, C.P. 77750 | 800-461-1037 | taoinspiredliving.com