International Real Estate Investment Forum
Casa de Campo, Dominican Republic June 7-9, 2012
Recently our Sales Director Alex Urrutia and our TAO Residential development were celebrated at an incredible International Real Estate Investment Forum at Casa de Campo in the Dominican. TAO was praised and drew a lot of attention for our original concept, luxurious and affordable design and the extraordinary value and offerings of our beautiful Riviera Maya region. Investors were particularly interested in the strong economy of the Riviera Maya and the existing demand for real estate homes and property in the Kamal and Tulum areas. From the world-class on-site event facility, to the daily wellness program, and 36-hole golf course and luxury beach clubhouse, TAO was featured as an extraordinary value and investment.
CLICK HERE and receive all information about this amazing development in the magical Riviera Maya.


This year TAO Inspired Living was named the "International Wellness Community of Choice" by LOHAS, an international association of ecological and socially responsible businesses committed to promoting "Lifestyles of Health and Sustainability" (LOHAS).
At this year's annual event in Boulder, Colorado, our CEO Jonathan Ellerby PhD was heavily featured in the program as a speaker and group facilitator and attracted a lot of attention for TAO. Along with our Sales Director, Alex Urrutia, Jonathan met with representatives of some of the world's most powerful brands and influential companies who are working towards making the world a better place. To learn more about LOHAS click here.
INSPIRATION STARTS WITH A CHOICE: PICK UP WHAT YOU DROPPED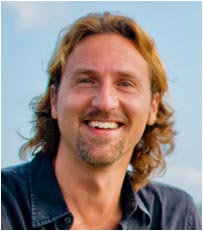 It is not uncommon to feel as though inspiration has to come from some surprising outside force, like a hero, an act of God, nature, or human kindness. It is important to know that inspiration can begin as a choice. If you'd like to feel more vitality and connection, don't wait for an epic adventure or the gamble of grace. Inspiration begins with a choice.
One simple way to move forward, is to look back. Make a list of all the things that you used to do that helped you to feel engaged, joyful, and vital. Look back as far as you like, create a list of your past passions and pleasures. Writing? Golf? Hiking? Basketball? Painting? Reading? Church? Yoga? Meditation? Walking the dog? Playing games? Knitting? Helping people to find what they love is a big part of what we do a TAO and the moment people rediscover their passions, it is easy to see the energy and joy that follow.
Choose one activity you can easily do for a short time every day (such as reading, walking, or meditating) and one you can do each week for at least one hour. This is a simple task, but it can be harder than it sounds. Giving yourself permission and making the commitment will be the most difficult part of this exercise! Once you have done this for one month you will notice how your perspective on life has changed and that you are more ready and willing to make other changes.
Sign into our facebook community and share some ideas about how you have reclaimed your sense of inspiration. Maybe you will inspire someone else today!,
With blessings,
Jonathan Ellerby Ph.D.
CEO | TAO Inspired Living
WHAT DID LAST WEEK'S DISCOVERY WEEKEND LOOK LIKE?
Join us in our next Discovery Weekend! a dynamic opportunity to familiarize yourself with TAO Inspired Living in the Mexican caribbean; gain invaluable insights into investing and purchasing a retirement, vacation, or a primary home in the Yucatan Peninsula's most attractive international resort destination. If you need more information please click the link and we will contact you as soon as we can.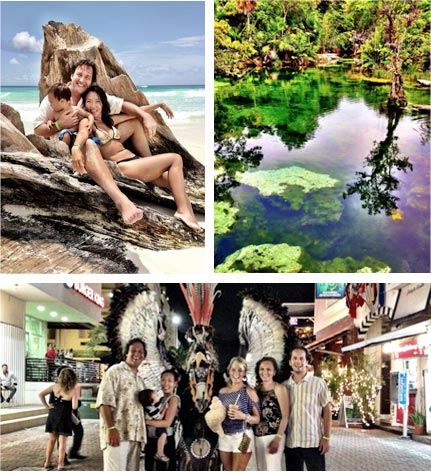 Click HERE to know more about it.
"DÍA DE LA SANTA CRUZ"
In Mexico, the celebration of the Holy Cross began at the dawn of the 16th century, when captain Juan de Grijalva gave the name Isla de la Santa Cruz to the island now known as Cozumel, Quintana Roo. The holiday is celebrated in Mexico mainly by guilds and unions involved in construction. A cross adorned with flowers and paper is placed in a high position on a building in the process of construction. The workers then celebrate with local cuisine and music. A wonderful treat for everyone!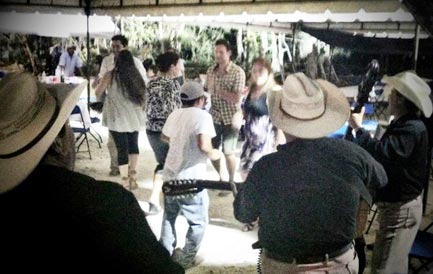 Click HERE for more pictures