Just a few days ago my 4 year old son was watching an episode of Sesame Street that I had downloaded onto my computer for him. After he finished watching we set out in the car to run some errands and I asked him about what he had seen.
"How was that video?" I asked. - "Good," he replied.
"Do you like Sesame Street," I probed. - "Yes," he answered.
"What do you like about it?"
- "I don't know."
"Did you learn anything new?"
- "Yes," he suddenly snapped into focus and said, "everything changes."
So, there you have it, the profound wisdom of puppets and pre-school: Everything Changes.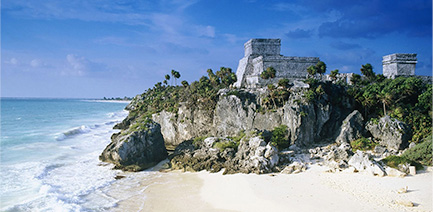 This is a powerful message for the end of 2012, since, if you haven't noticed, the world has faced a massive amount of change and maybe you have to. From unexpected storms and devastation, to political upheaval around the world and the ongoing surges in technology and innovation, we all live in a world that changes – maybe more than ever.
At TAO we too have faced incredible change. In our first 6 months alone we have grown in staff, in traffic, in home sales, and in the number of events we are hosting. From the legendary Jack Canfield, to Sound Healing Concerts, transformational classes with a French Clown and local events with Mexican Wisdom Teachers, TAO has become a busy and exciting place!
Check out our event calendar and you will see that
there are still some more exciting things to come in 2012!
Clearly, change can be easy or hard, for the better or for what appears to be the worst, but change will come. The opportunity is to learn from change, and to be open minded, adaptable, forgiving, and able to stay focused on higher values and intentions while the world swirls in change around you.
With change, good or bad, there is always new energy for growth, new moments to see life more clearly and always a chance to re-evaluate what matters most to you.
Begin your vision for 2013 today, and remember that true meaning and purpose is not about what you do, but how you do it. Are you kind, thoughtful, helpful and curious, or are you quick to criticize, blame and controlling? Focusing on character and personal qualities will always take you further in life, and help you to master the inevitable world of change.

Jonathan Ellerby PhD
CEO, TAO Inspired Living