TULUM MUSEUM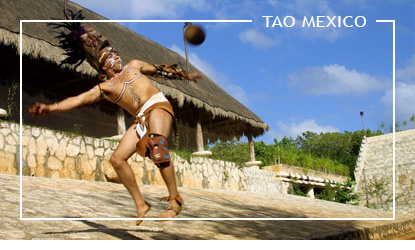 Plans for a new center for Maya culture and prehistoric and pre-Colombian artifacts are scheduled for the Municipality. The city government of Tulum and the National Institute of Anthropology and History (INAH) are planning to build a museum in Tulum.

MOT MOT... WHO'S THERE?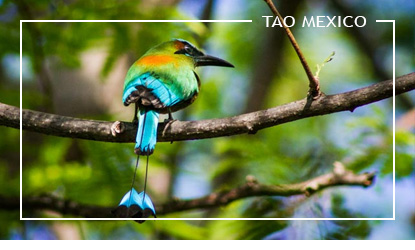 The Yucatan Peninsula is an amazing place for birds. Here are a few places where bird lovers can observe a huge variety of species, including those which are endemic or endangered.

WORLD CANCER DAY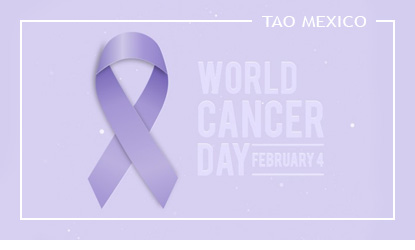 4th February
Each year on 4 February, WHO and International Agency for Research on Cancer (IARC) supports Union for International Cancer Control (UICC) to promote ways to ease the global burden of cancer.
CONSTITUTION DAY IN MEXICO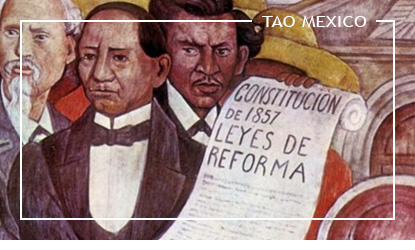 5th February
Constitution Day (Día de la Constitución) is an official holiday that celebrates the anniversary of Mexico's current constitution, which was promulgated on February 5, 1917. Festivals, picnics, music concerts, and street celebrations are part of the festivities that occur throughout Mexico on Constitution Day.
VALENTINE'S DAY
DÍA DEL AMOR Y LA AMISTAD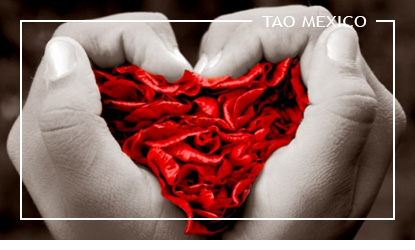 February 14th
In Mexico this day is to celebrate friendship, as well as love. Friends and lovers exchange cards, gifts or flowers.
UPCOMING IN MARCH
CANCUN HALF MARATHON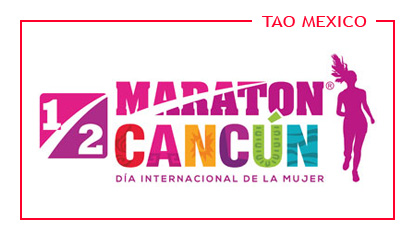 6th March 2016
The Cancun half marathon will commemorate on 6 March, the International Women's Day Más Acción Sport events organisation, the municipality of Benito Juarez, with the support of the Convention and Visitors Bureau and with the coordination of the Municipal Sports Institute, invite you to enjoy Cancun and celebrate the International Women's Day by participating in:

TAROT AND ASTROLOGY READINGS
WITH TEGAN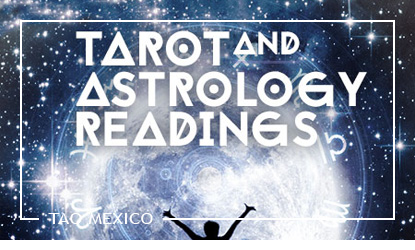 Monday 21th, Wednesday 23rd, Friday 25th, Sunday 27th March 2016. 11am - 5pm
TAO Wellness Center
One hour reading: $100USD. Recommended for all clients interested in energy movement, problem solving, in depth clarifications, manifesting higher consciousness and finding personal empowerment.

Half hour reading: $60 USD. Recommended for returning clients that are looking for an update with something they are working on.

Deepen your trust and learn to follow your intuition. Practice opening you subconscious mind and interpreting patterns, symbols and elemental sequences of the tarot deck.

Contact her at tegan.tarot@gmail.com or via Facebook.

TAO FOUNDATION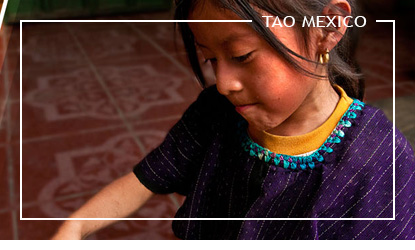 We are creating healthier communities, where equality, empowerment and opportunity are common. We are committed to fostering the fullest expression of healing relationships in this world, for people with themselves and their community, for those who have talent or resources to share, and for each and every one to realize their impact on and interrelationship with the natural world.

If you would like to find out more about the TAO Foundation please contact foundation@taoinspiredliving.com or visit our website.

AWARD HONORS XCARET AS AMONG THE BEST THEME PARKS IN THE WORLD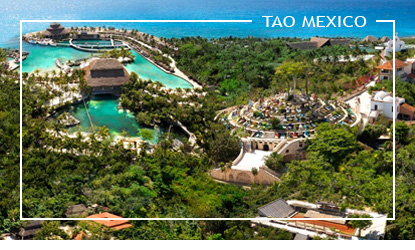 Xcaret in Cancun and the Riviera Maya was recently recognized as the best international theme park and the best water park. The popular eco park won the 2016 Travvy Award held in New York City.

A LOOK AROUND TAO INSPIRED LIVING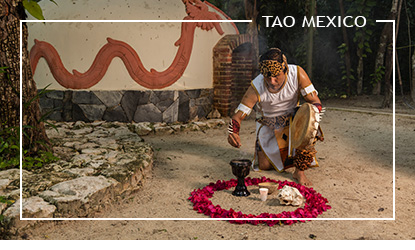 Purify your body, mind and soul in our Temezcal, an ancient Aztec/Mayan ceremony of healing, renewal and purification. Much like a Native American sweat lodge, the Temazcal is a deep process of reflection, prayer and meditation in a powerful sacred space, merging the elements of steam, heat, darkness and ritual to help you to awaken to a new place in yourself.

TAO CUBA TRIP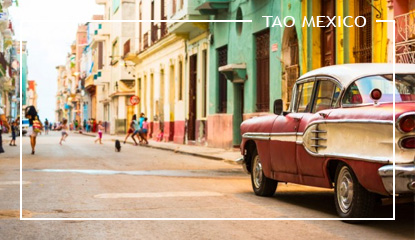 4th - 7th February
Rousing rhythms, luscious landscapes and loquacious locals make charismatic Cuba a top travel destination for lovers of music, food, culture and life! Offering so much more than antiquated cars and coveted cigars, Cuba has a bounty of beaches, villages, farms and forests for travelers to explore
ASH WEDNESDAY IN MEXICO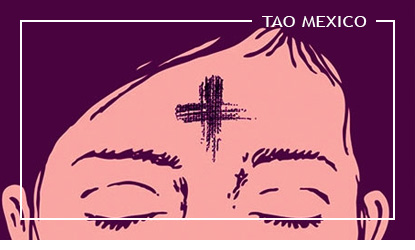 10th February
Ash Wednesday (Miércoles de Ceniza) marks the end of the Carnival season and the start of Lent in Catholic churches across Mexico.Ash Wednesday is a religious observance and not a national public holiday in Mexico. During the days leading up to this day, access to streets in some cities and towns may be difficult for vehicles due to Carnival related festivities.
FLAG DAY IN MEXICO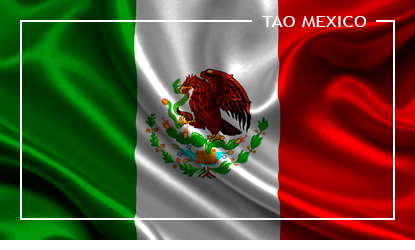 February 24th
Mexico's Flag Day (Día de la Bandera) is annually observed on February 24 to honor the country's flag. Mexican flags are seen hoisted high in front of offices, government buildings, and some homes on February 24. Thousands of people attend events held across Mexico to honor the flag.
UP CLOSE & PERSONAL
PHOTOGRAPHY BY CINDY SKEIE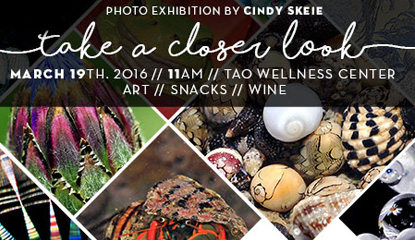 19th March 2016
TAO Wellness Center
11am - 5pm
Cindy will be visiting the TAO Wellness Center on the 19th of March to show her photographs. All of her photos will be for sale. Enjoy a afternoon of wine tasting with friends.

15 MUST-HAVE MEXICAN SALSA RECIPES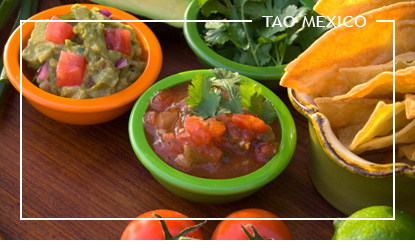 Want to give your dishes a flavor boost? Bring on the salsa! Whether you use them as a dip for chips or as a topping for grilled meats, these easy salsa recipes will delight your taste buds all year round. Interested in more south-of-the-border flavors? Try these traditional Mexican recipes or some of our favorite healthy Mexican dishes.

XOXIMILCO, THE MAGIC OF
FOLKLORE AND A TRUE MEXICAN FIESTA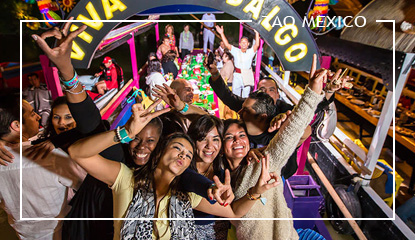 Xoximilco Cancun is a perfect destination for young lovers and enchanted travelers seeking a romantic afternoon, or a Mexican-style party, eating, drinking and dancing to the mariachi music all along the way. The trajineras are a spectacle themselves; brightly painted and have names eluding the States of the Mexican Republic.

Enjoy eating authentic Mexican food, which is known worldwide and recognized as one of the best cuisines in the world. Have a shot of tequila, or two, or three or as many until your body gives out while you enjoy the best fiesta with mariachi, marimba and different life music. Learn more about Mexican traditions and embrace its folklore and celebration.
¡Visit and enjoy Xoximilco!