PAINT AND RUN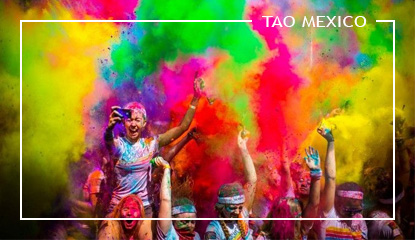 4th February
TAROT AND ASTROLOGY READINGS
WITH TEGAN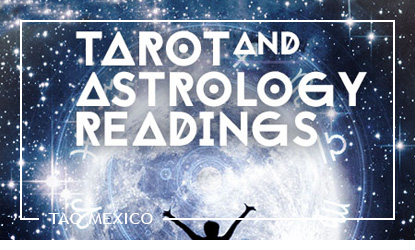 19th - 22nd March, 10:00 am - 2:00 pm
Salon Balam, TAO Wellness Center
One hour reading: $100USD. Recommended for all clients interested in energy movement, problem solving, in depth clarifications, manifesting higher consciousness and finding personal empowerment.

Half hour reading: $60 USD. Recommended for returning clients that are looking for an update with something they are working on.

Deepen your trust and learn to follow your intuition. Practice opening you subconscious mind and interpreting patterns, symbols and elemental sequences of the tarot deck.

Full details on Tegans´s website: www.tegan-tarot.com, contact her at tegan.tarot@gmail.com or via Facebook.
EQUINOX AT CHICHEN ITZA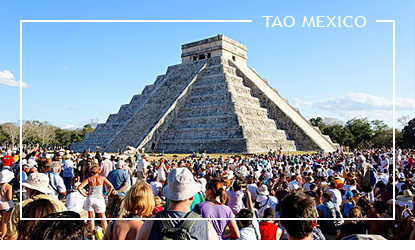 21st & 22nd of March
RIVIERA MAYA FILM FESTIVAL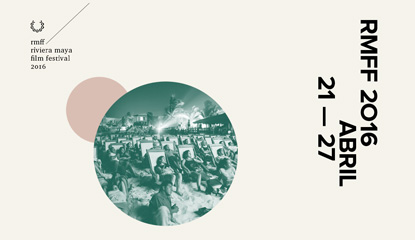 21st - 27th April
Both Playa del Carmen and Puerto Morelos will host outdoor film screenings for the fifth edition of the Riviera Maya Film Festival. The available film screenings that you can enjoy include the Mexican Platform, undoubtedly one of the most interesting at the event; Planetarium, which focuses on world affairs; Wide Audience, with films aimed at mass audiences; Authorial Panorama, which features alternative storytelling and production methods; and RivieraLAB Presents, with the latest projects.
LOSING WEIGHT IN THE RIVIERA MAYA WITH ONE OF TAO HOMEOWNERS!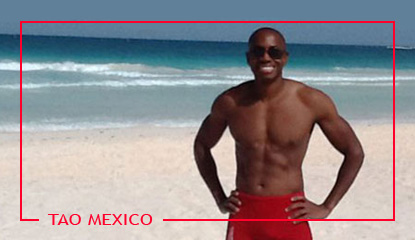 Have you had the courage to weigh in since Christmas? Have no fear if you have gotten off track because Chris Walker can help you to lose weight, in fact it's his guarantee! Chris offers group or individualized programs, in which you gain nothing but the benefits of great health. If you don't lose three to five pounds in your first week, if you don't drop inches fast and lose a pant-size in 30 days – you get your money back! Chris complements your workout with a personalized nutrition program that includes quick five minute meal plans and healthy recipes.
COBÁ'S NOHUCH MUL, THE TALLEST MAYA PYRAMID IN THE YUCATÁN PENINSULA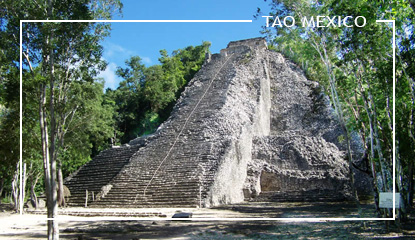 Visitors who brave the steep climb up the highest pyramid in Mexico's Maya world reap the reward of a breathtaking vista.

At more than 130 feet in height, Nohuch Mul, which means "large mound" in the Mayan language, is the tallest pyramid at Coba archaeological site and in the Yucatán Peninsula.

TAO FOUNDATION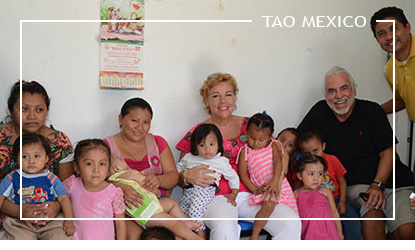 On Thursday the 17th of March we will be visiting the Mayan Community of Yaxche, located 45 minutes from the Mayan ruins of Coba.

The children are always delighted to see us, if you are interested in joining, please meet us at the lobby at 8am.

More for information please contact Claudia directly at claudiam@taoinspiredliving.com

UP CLOSE & PERSONAL PHOTOGRAPHY
BY CINDY SKEIE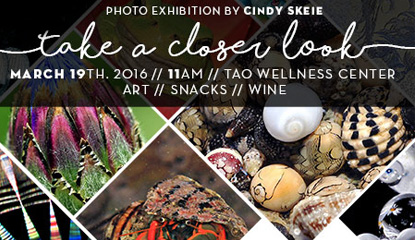 19th March, 11:00 am - 5:00 pm
TAO Wellness Center
Cindy will be visiting the TAO Wellness Center on the 19th of March to show her photographs. All of her photos will be for sale. Enjoy a afternoon of wine tasting with friends.

Full details on Cindy's website: www.skeiescapes.com, contact her at cindys@skeiescapes.com or check the official Facebook Page here
YOGA, DANCE AND INTUITIVE HEALING!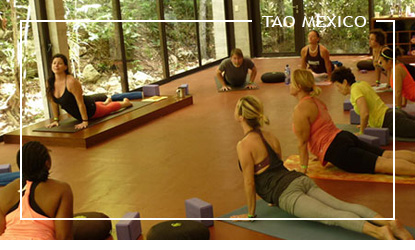 4th - 8th March
TAO Wellness Center
Join Dr. Jennifer Kelly, Emily Wiswell and Natasha Ashworth at a restful, restorative retreat where invited guests can reset themselves to center or explore and begin a new path.

HOLY WEEK - SEMANA SANTA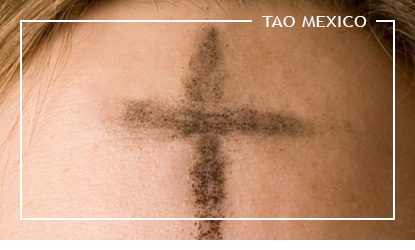 Nationwide, March 30 to April 10
In 2015 Easter falls on April 5. Festivities take place during the week leading up to Easter, but many people have the following week off as well, stretching it out to a two-week holiday. Religious processions and passion plays re-enacting Jesus' crucifixion are commonly held, but for many Mexicans this is a favorite time to hit the beach.
CESAR MILLAN LIVE
AT SANDOS CARACOL!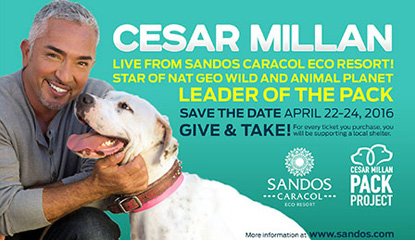 On April 22 - 24, 2016, Cesar Millan will be at Sandos Caracol to offer exciting and entertaining dog training demonstrations. If you're a dog-lover like us, this is an event you won't want to miss out on!
CHILDREN'S DAY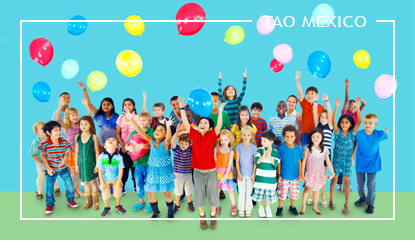 Nationwide, April 30th
In Mexico, everyone has their day and children are celebrated every year on April 30th with parties and events throughout the country.
MO, MO, MOJITOS!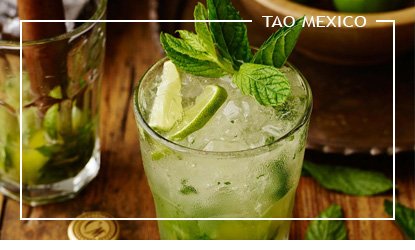 Sure, we may be in Mexico but that doesn't mean we can't enjoy this deliciously cool Cuban cocktail

Originating in Havana, Cuba, the mojito cocktail has gained popularity the world over. Comprising white rum, sugar, lime juice, sparkling water and mint in a highball glass, the secret to a great mojito is the gentle 'mashing' of the lime, sugar and mint with a muddler. This bruises the mint leaves releasing the plant's potent essential oils.

CONSTRUCTION SITE PROGRESS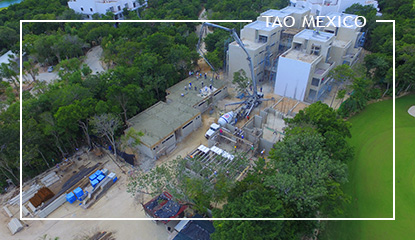 Our website is updated every month with the latest photos of the evolution of TAO Inspired Living. Here you will be able to see the latest progress of the different Condo Buildings, Residences, Town homes, Common areas and the Ocean Residences.