TAO INSPIRED LIVING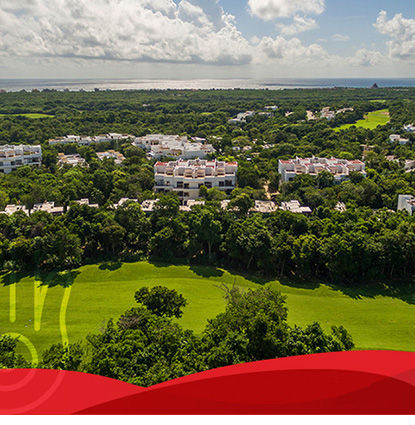 Discover TAO Inspired Living® an unparalleled residential community tucked among the magnificent natural splendor of the Riviera Maya. This one of a kind Real Estate complex was created to enhance and inspire holistic wellness. Our carefully designed exquisite living spaces are not only visually appealing but also foster health, happiness and a sense of belonging to a community of fascinating and life-affirming people.

TAO Inspired Living® offers its residents and guests an exquisitely designed residential area complete with an onsite Wellness Center, surrounded by the Mayan lush jungle of the Caribbean and a state of the art golf course, beach club and exclusive discounts in resort amenities and services. Additionally we also offer full service property management and rental programs for property owners.

CHAN BUILDING AT SIRENIS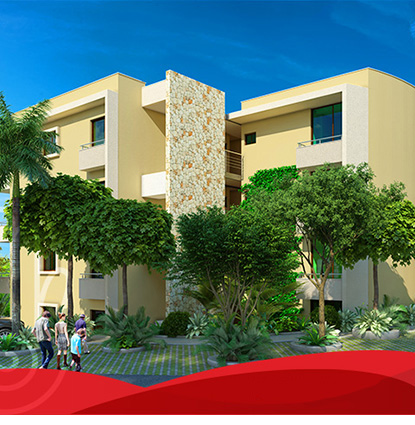 TAO MEXICO® introduces its latest Real Estate project, the CHAN Building at Sirenis®, an extraordinary development surrounded by unparalleled natural beauty and exquisite residential units located within the Grand Sirenis Riviera Maya Resort & Spa® complex. Located just a few meters away from the pristine white sand beaches and the crystalline waters of the Mexican Caribbean, the CHAN Building at Sirenis®, is definitely a great opportunity to invest in the Riviera Maya, Mexico.

The layout and creative design of our condos is similar in all buildings, 4 units per level for a total of 24 units per building. The innovative design of all buildings is homogeneous, giving a sense of wholeness to the project. Located just steps from turquoise waters of the Caribbean Sea, the CHAN Building at Sirenis® offers brilliantly designed spaces that sustain the perfect balance between tranquility, sophistication and functionality. Designed to provide balance between interior and exterior, the CHAN Building at Sirenis® manifests a sense of comfort and peacefulness thanks to its incredible space distribution.

TAO OCEAN RESIDENCES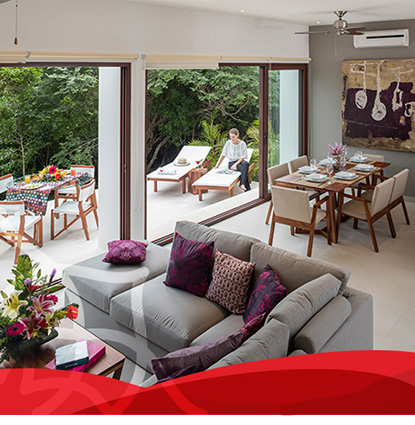 TAO Ocean Residences offer an unparalleled Real Estate opportunity in the Riviera Maya. Just steps away from the pristine Caribbean Sea, this is a residential jewel you can call home. If you are looking for location and high living at the best price, it doesn't get better than this. TAO Ocean Residences are not only situated close to the beach but also just a short ride from Akumal, Tulum, Puerto Aventuras and Playa del Carmen, the most cosmopolitan and beautiful cities of the Mexican Caribbean that provide endless local options for discovery, communion with nature, recreation, culture, excellent dining and the arts.

The elegant and symmetrical aesthetic of these residences makes them a gem of magnificent luxury and peaceful atmosphere. These two story residences offer excellent living space layouts that come fully equipped with everything you thought your dream house could have.

SIAN KA'AN CONDO HOTEL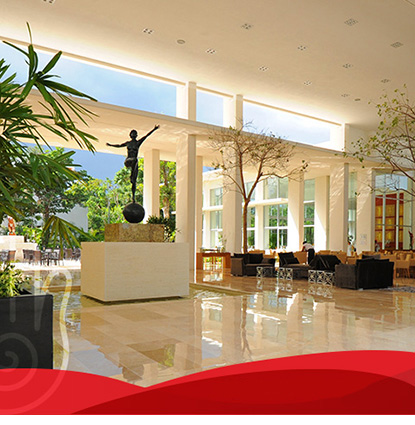 The five star Gran Bahia Principe Sian Ka'an Condo Hotel® represents a unique real estate opportunity. Through full-ownership purchase of a deeded hotel suite, obtain attractive appreciation, a fixed annual rental income, and make use of the premises as often as you wish. Your ultimate guarantee is your lease agreement with the Gran Bahia Principe Hotel, who has over 35 years in the business and more than 10 years in the Riviera Maya.

Increasing your equity has never been more rewarding. An investment you can enjoy and one that yields a guaranteed fixed return through quarterly payments totaling $7,800 USD to $13,500 USD per year. ***One year prior to the expiration of your 3, 5, or 8 year lease agreement, new conditions are negotiated by all owners with Gran Bahia Principe to renew for another term. Considering that Gran Bahia Principe has consistently averaged over 88% occupancy year-round, you truly have a win-win outcome for everyone.