CESAR MILLAN LIVE
AT SANDOS CARACOL!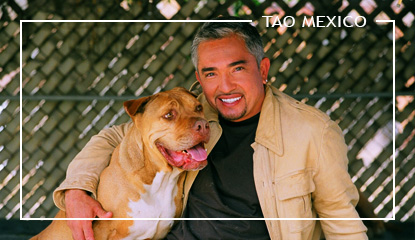 EVENTS IN APRIL
On April 22 - 24, 2016, Cesar Millan will be at Sandos Caracol to offer exciting and entertaining dog training demonstrations. If you're a dog-lover like us, this is an event you won't want to miss out on!
THE WINE AND FOOD FESTIVAL 2016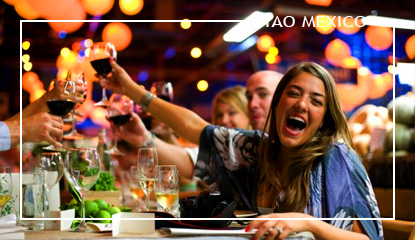 27th – 30th April
The Wine and Food Festival features world-renowned sommeliers, top wine makers and more than two dozen of the best chefs in the world together in Cancun and the Riviera Maya. Conferences with Top Chefs, Wine & Spirit Tastings, Cooking Classes, Gala dinners, Star Chefs dinners and a Gourmet Tasting Village.

HAVANA, CUBA MAY 2016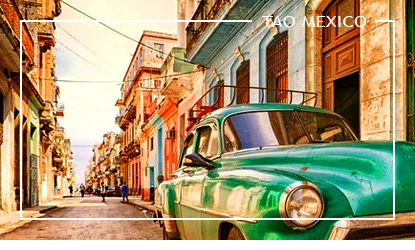 24th - 31st May
Close your eyes for a moment and imagine you are there. Waves crashing against a mildewed sea wall; a young couple cavorting in a dark, dilapidated alley; guitars and voices harmonizing over a syncopated drum rhythm; sunlight slanting across rotten peeling paintwork; a handsome youth in a guayabera shirt leaning against a Lada; the smell of diesel fumes and cheap after-shave; tourists with Hemingway beards; Che Guevara on a billboard, a banknote, a key-ring, a t-shirt...

NEW MONKEY SANCTUARY
IN PLAYA DEL CARMEN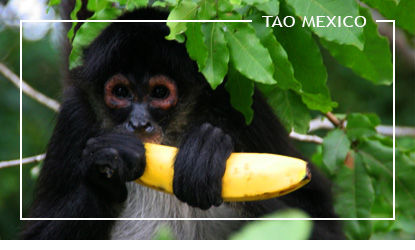 LOCAL NEWS
The La Vereda de Xcalacoco Animal and Environmental Sanctuary will be a national sanctuary for spider monkeys after many of these animals were rescued and brought to the sanctuary after being displaced by the construction of hotels in the area.

10,000 YEAR OLD REMAINS
FOUND AT BALAM CENOTE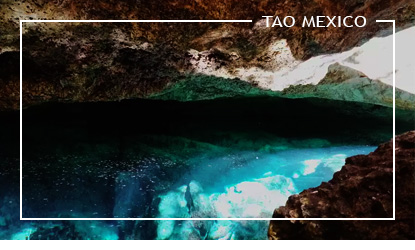 LOCAL NEWS
In the Balam cenote located in the ecotourism community of Uxuxbi, remains were found which could be more than 10,000 years old, confirmed Eugenio Aceves, director of the Prehistoric Institute of the Americas.

TAO FOUNDATION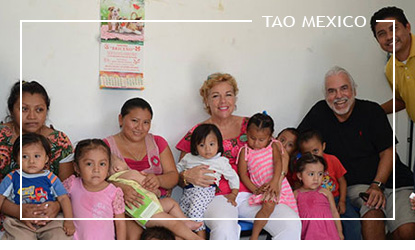 On Thursday the 17th of April we will be visiting the Mayan Community of Yaxche, located 45 minutes from the Mayan ruins of Coba.

The children are always delighted to see us, if you are interested in joining, please meet us at the lobby at 8am.

If you would like to find out more about the TAO Foundation please contact foundation@taoinspiredliving.com or visit our website.

RIVIERA MAYA FILM FESTIVAL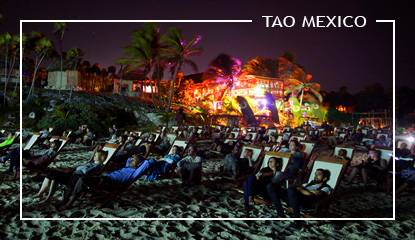 21st - 27th April
Both Playa del Carmen and Puerto Morelos will host outdoor film screenings for the fifth edition of the Riviera Maya Film Festival. The available film screenings that you can enjoy include the Mexican Platform, undoubtedly one of the most interesting at the event; Planetarium, which focuses on world affairs; Wide Audience, with films aimed at mass audiences; Authorial Panorama, which features alternative storytelling and production methods; and RivieraLAB Presents, with the latest projects.
CHILDREN'S DAY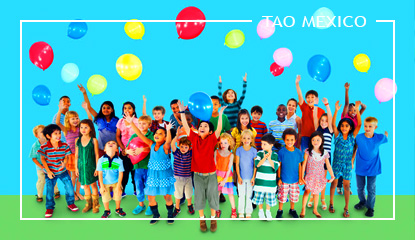 Nationwide, April 30th
In Mexico, everyone has their day and children are celebrated every year on April 30th with parties and events throughout the country.
LOCAL ORGANIC MARKETS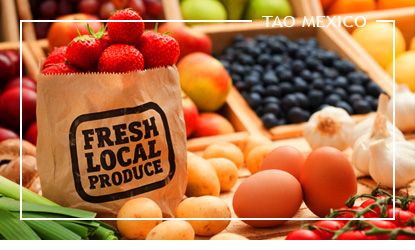 LOCAL NEWS
Puerto Morelos Farmers Market – Every Wednesday from 9 a.m. to 11 a.m. in the town center. The location changes so ask locally where the market is being held.

Kava Kasa Playa del Carmen – Every Tuesday from 11 a.m. to 2 p.m. on 22 Street between 5th and 10th Avenue.

CoCo beach Organic Market Playa del Carmen – Every Friday from 9 a.m. to 11 a.m. in Les Alizes Condos on CTM (calle 46) and Flamingos.

Papalote School Playa del Carmen – Every Wednesday from 1 p.m. to 3 p.m. 25th Avenue between 30th and 32nd Street.

Eco-Market Paamul Beach – Every Thursday from 9 a.m. to 11 a.m. Paamul is very small so drive to the beach and ask locally for the location that week.

Akumal Farmers Market – Every Wednesday AND Saturday starting at 10 a.m. The market is just inside the arches close the basketball courts.
UNDERWATER MUSEUM SHOWS CANCÚN
IS NOT ONLY ABOUT SPRING BREAKERS AND TEQUILA SHOTS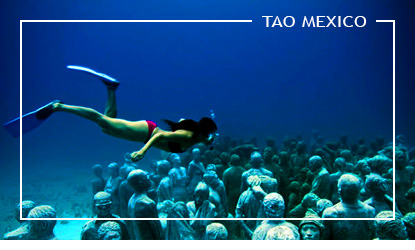 LOCAL NEWS
The "Museo Subacuático de Arte" (Underwater Museum of Art) in Cancún aims to demonstrate the interaction between art and environmental science and form part of a complex reef structure for marine life to colonize and inhabit whilst increasing biomass on a grand scale.

MEXICAN FISH TACOS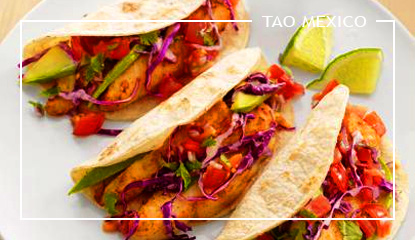 RECIPE
I've served these incredible fish tacos with all the trimmings – chunky guacamole, sweet pineapple salsa, garlicky sour cream and a jalapeño-spiked slaw – this is to die for.

CONSTRUCTION SITE PROGRESS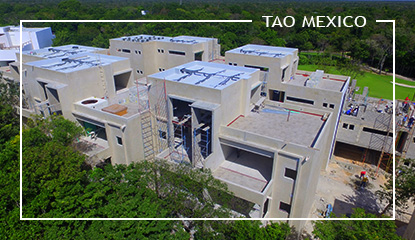 Our website is updated every month with the latest photos of the evolution of TAO. Here you will be able to see the latest progress of the different Condo Buildings, Residences, Town homes, Common areas and the Ocean Residences.