DAY OF THE DEAD
"DIA DE MUERTOS"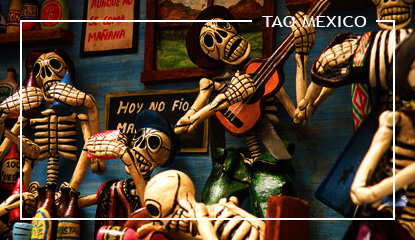 31st OCTOBER
A traditional revelry that Mexico never forgets, where families reunite around their relative´s thumbs or build their own altars to remember their ancestors. The altars are embellished with offerings, for the beloved ones, of bread of the dead "pan de muerto", marigold flowers, sugar or chocolate skulls, pictures, fruit and candles. Day of the dead is celebrated all throughout Mexico, but celebrations are most colorful in Patzcuaro, Oaxaca, Chiapas and San Andrés Mixquic (Mexico City).

Impress your family and friends by baking your own bread of the dead!

TAO OCEAN RESIDENCES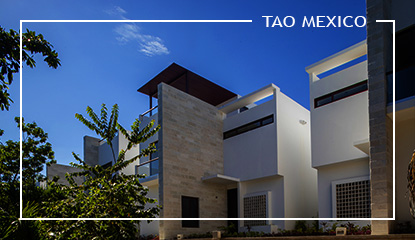 Surrounded by a magnificent and peaceful atmosphere, this luxury, elegant and well-equipped properties offer an excellent living space for you. It's prestigious location allows you to be just minutes away from the most beautiful cities of the Mexican Caribbean.

If you're looking for high living at the best price, it doesn't get better than this.

NEW TAO SUSHI BAR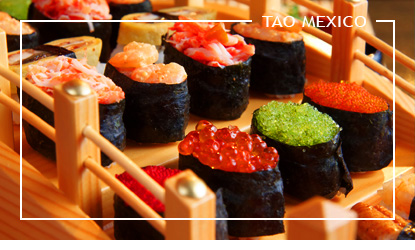 Great news! We just opened a new delicious Sushi Bar at the TAO Wellness Center Restaurant; we invite you all to come and have a delicious meal and some drinks!

We are happy to have you everyday from 5 to 11pm.
HEARTMATH 2016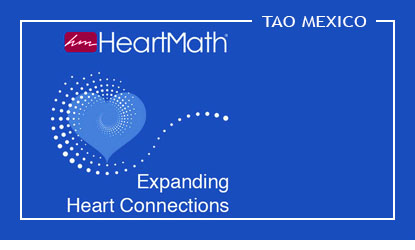 7th - 11th DECEMBER
Come join us for a transformative experience in Awakening Our Heart's Intelligence: Activate the Intuitive Heart our fifth annual Mexico event. We will learn and practice tools for rapid consciousness expansion to raise the personal, social and global vibratory rate. We will explore the heart's intelligent guidance system and how it shortens our learning curve for intuitive connection.

Embark on a unique journey and learning experience. Awakening Our Heart's Intelligence: Activate the Intuitive Heart event is from Dec. 7 to Dec.11, 2016 at the TAO Wellness Center, a fantastic and uplifting venue in the Riviera Maya on Mexico's Yucatan Peninsula. The event will begin at 8:00 p.m. on Wednesday the 7th and end at 11:00 a.m. on Sunday the 11th.

TAO FOUNDATION: TRIP TO YAXCHE!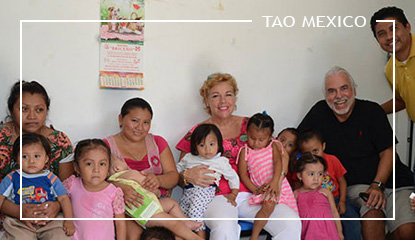 We will love to invite you and your friends to join us for an awesome trip to Yaxche!

You have the choice to be actively part of our non-profit foundation, getting involved in different charitable projects and helping the Mayan communities. Feel free to contact us: claudia@taoinspiredliving.com

SEA TURTLE FESTIVAL
TULUM, AKUMAL & XCACEL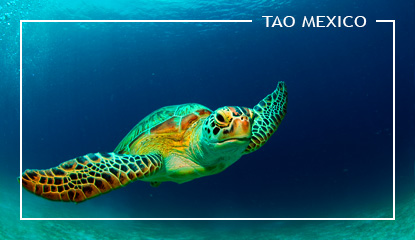 26th - 28th OCTOBER
The purpose of this annual festival, is to invite society to be more conscious about the sea turtles and the problems that surrounds them.

TELCEL ROCK & ROCK HALF MARATHON
AND 10K RACE, MERIDA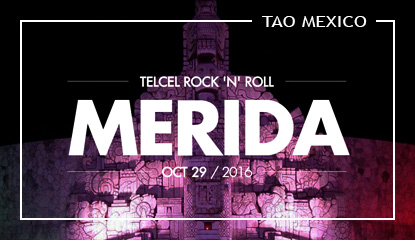 29th OCTOBER
Rock 'n' Roll's most unique tour stop returns Saturday, 29th October. Run at night and take part in Dia de los Muertos celebrations. Extend your stay and explore Mayan temples, swim in cenotes or sip cervezas at a nearby beach.

The half marathon course is flat and fast. Run down the colorful "Paseo Montejo" and discover Mérida, a magnificent city rich in colonial architecture and brimming with cultural delights. The all new 10K sees all the highlights, too.

DID YOU KNOW?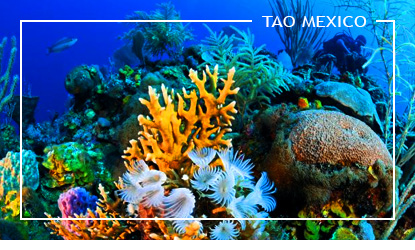 The second largest coral reef system in the world, after the Great Barrier Reef in Australia, is in the Mexican Caribbean sea! It's perfect for scuba diving and snorkeling.
EARTHING: ONE OF NATURE'S GREATEST HEALING SECRETS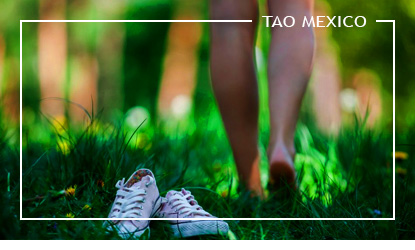 That's right, a study published by the Journal of Environmental and Public Health, shows that walking barefoot could help you sleep better and reduce stress and pain.

BEACH CLEANUP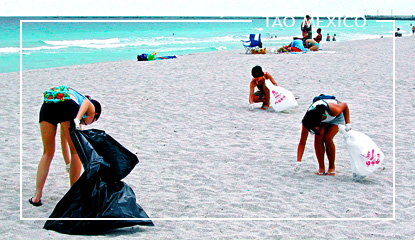 We are just waiting for you to come and join us for the next Beach cleanUp! We´ll have fun while keeping our environment clean and safe for the animals. For further information please contact our Communications Manager:
communicationsmanager@taomexico.com
CONSTRUCTION SITE PROGRESS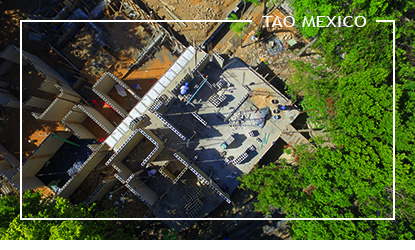 Our website is updated every month with the latest photos of the evolution of TAO. Here you will be able to see the latest progress of the different Condo Buildings, Residences, Town homes, Common areas and the Ocean Residences.