Cant read correctly this email. Try the web version.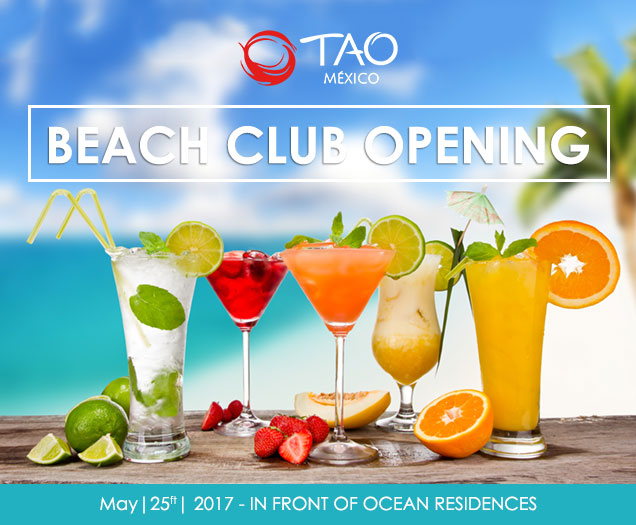 We are happy to invite you to our welcoming cocktail party at TAO Beach Club!

• Cocktail & Canapes
• From 4:30 pm to 6:30 pm

We will be having transportation for those who may need it. A van will be picking you up at TAO Wellness Center at 4:00pm
Please confirm your assistance with Antonio:
communicationsmanager@taomexico.com

Looking forwards to see you there!