Cant read this email correctly? Try the web version.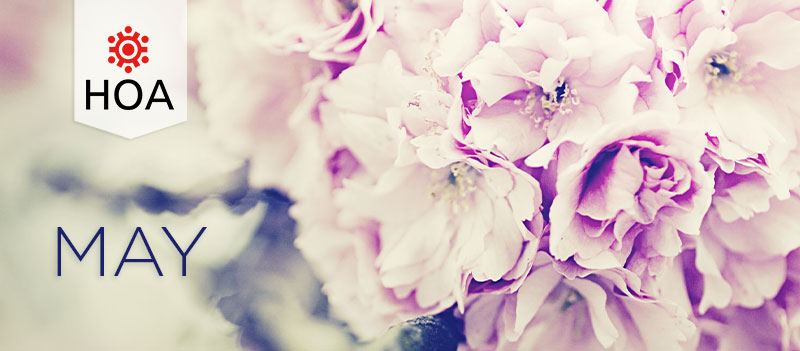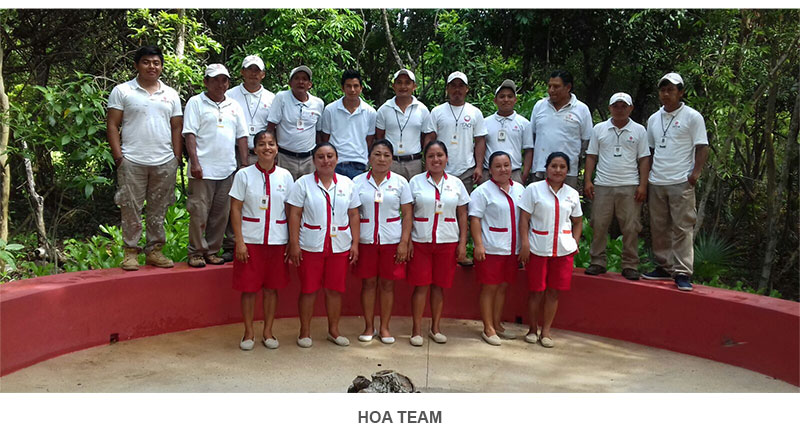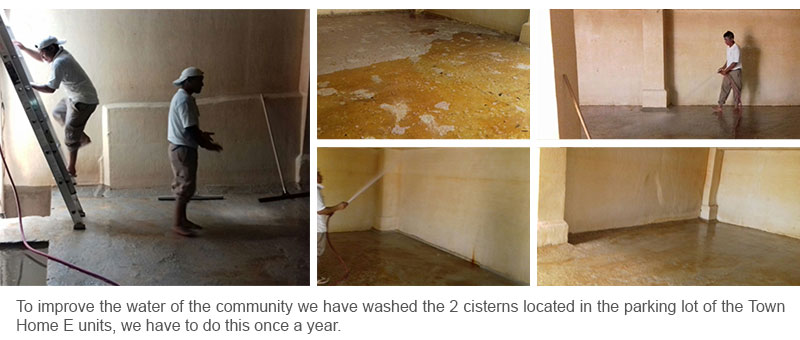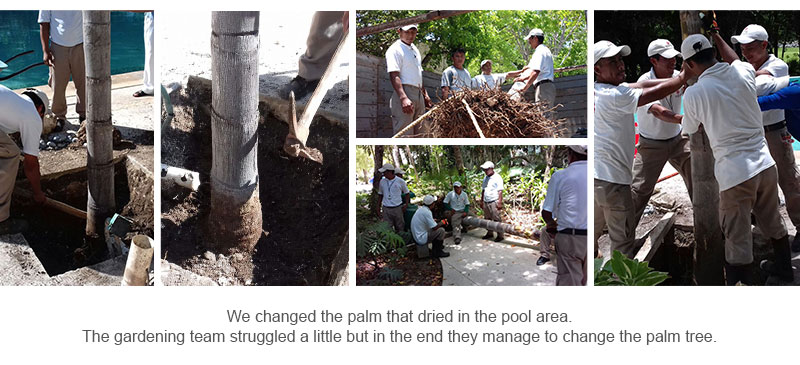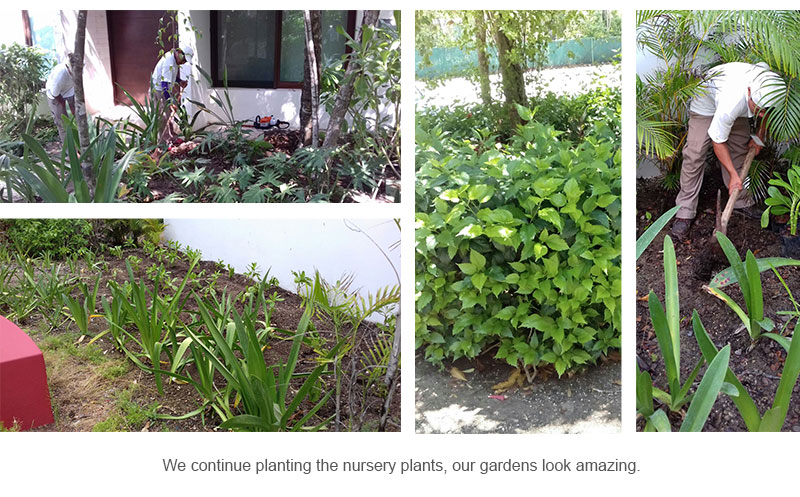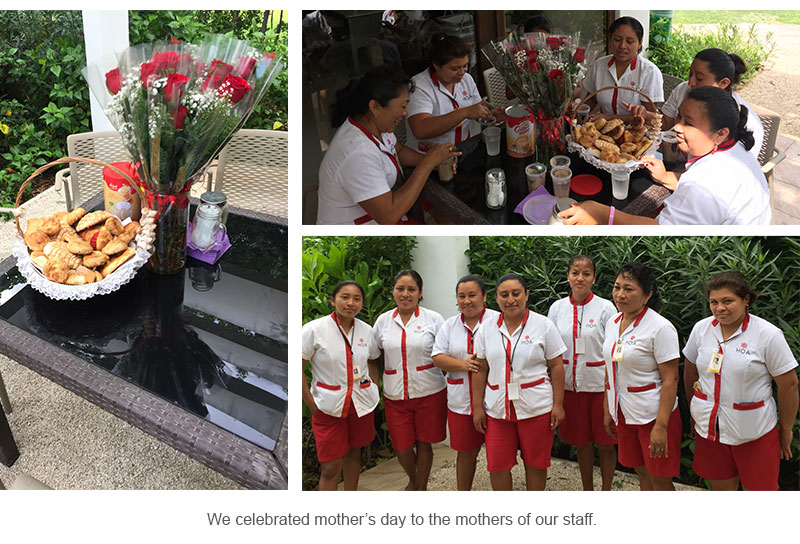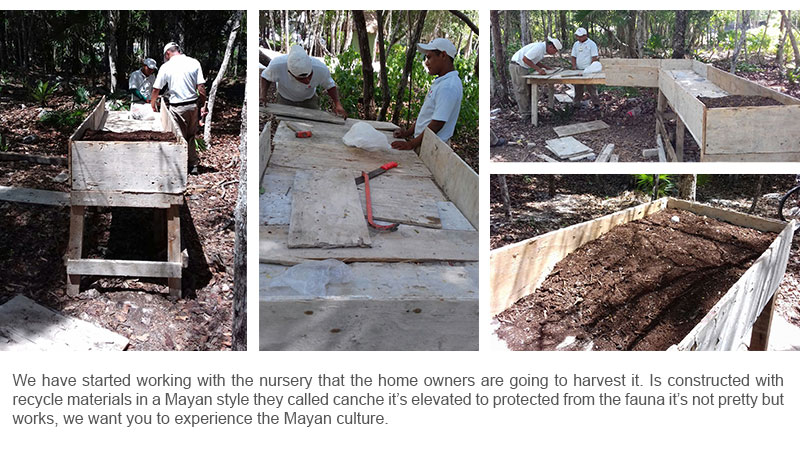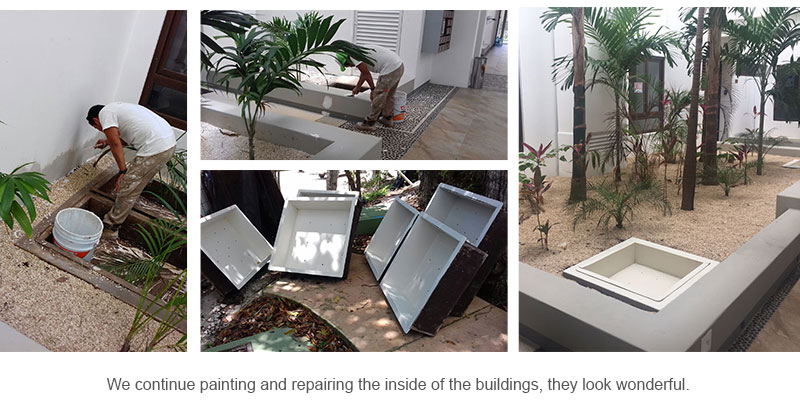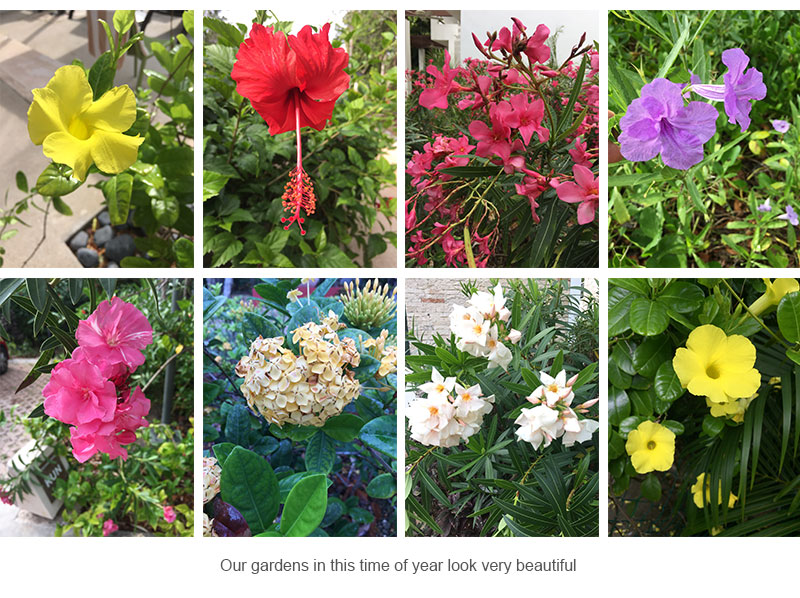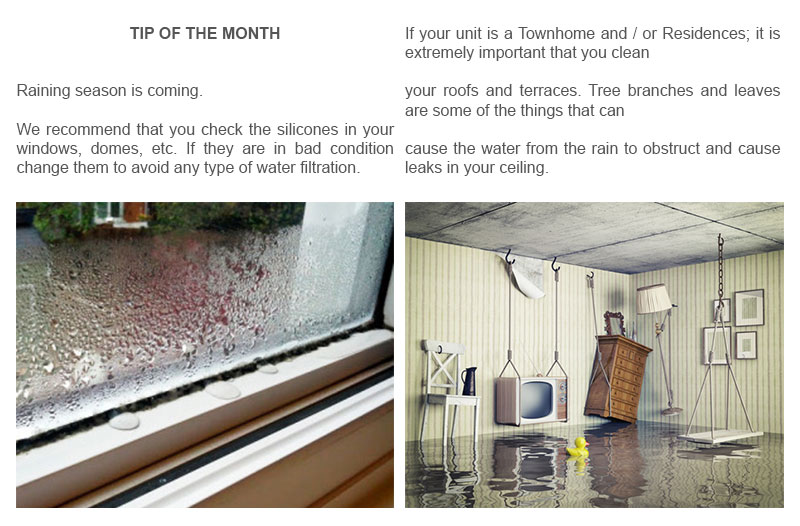 As the Tao community continues to grow, so does the need for its members to be better informed, better connected, more integrated – in short, to communicate more effectively. The official formation of the homeowners association (HOA) in February, long anticipated by those invested in the Tao concept, was a major development that presents many opportunities to more fully develop the resources and traits of a strong, vibrant community.

Now that the HOA legal framework is in place, homeowners have more of a direct role in how things are managed, what amenities the community will provide in the future, and just how the needs and concerns of all involved will be accommodated.

Hola, Casandra!

One of the major objectives of the HOA is to implement an electronic platform to enable more and better communication among all residents. Following significant research into available options, Ricardo Maya, our HOA Manager, selected a comprehensive package called Casandra. After several months of hard work, Casandra is just about ready for prime time. It (she?) will be used to support a variety of functions essential to our homeowner community.

For example, monthly tracking of expenses versus the budget will be available to all homeowners at any time via a secure internet connection. This will allow review of the expenses down to the individual building level. The payment portal will eventually be imbedded in the new system, which will also feature direct email capabilities to individuals as well as groups. These are just a few of the useful features that Casandra provides.

Antonio Jiménez, the HOA Communication Manager, also sees Casandra as a major improvement in the ability to communicate with the entire community. Ideally, it will become an integrated repository for many of the things currently posted on a separate Google Drive. The Communications Committee is also working with Antonio to help enable homeowners who have not yet taken possession of their units to receive all relevant information about what's going on in Tao and the area. We hope that this may eventually eliminate the need for a separate Google Group.

FAQ?

Elsewhere in this newsletter, you will see a separate feature addressing 'frequently asked questions' in specific areas important to homeowners. As the community grows, issues become more complex with an increasing diversity of opinion. While we all may never agree on everything, it is important that everyone can express their views and that community questions and concerns can be addressed in a transparent manner. This will hopefully minimize confusion and misinformation that can often lead to unnecessary conflict. A more organized approach to identifying accurate information, and then collecting and delivering it is in our community's common interest.

Getting to Better

So, if you would like to see a particular issue addressed in next month's newsletter FAQ, let Antonio know at communicationsmanager@taomexico.com. Also, Antonio is the person to contact if you are not receiving newsletters or aren't sure you are on the primary Tao list.

Finally, if you would like to get more involved in community activities, let us know. We can always use more help on the Communications Committee. We have plans to survey homeowners to identify common interests and help organize clubs. These could include groups of homeowners who are interested in culinary activities, photography, birdwatching, local day travel opportunities and anything else you can think of.

So, give all this some thought – and communicate!

Pet Regulations

New pet regulations have been issued. Have there always been regulations concerning pets at Tao?
Has anything changed? What is the maximum number of pets owners may have in one condo?

Tao has always been a pet-friendly place to live. There have been regulations covering pets from the very beginning, in several versions of the bylaws. While these rules have become more specific as our community has grown, the basic rules regarding pets have remained pretty constant. Two pets per condo are allowed, owners must pick up after their pets, owners must make sure that their pets are not disturbing other residents, and pets are restricted from running free and should not be in certain public areas of Tao. The newest version of these pet regulations was included with the "Set of Rules of Condominio Tao and Sub Condominiums" that were approved with the formation of the HOA in February 2017.

Why do we have to have these regulations?

The regulations are in place to provide all homeowners with information about community expectations of owners who have pets. These are common sense rules that exist in many places. Unfortunately, sometimes these basic rules are not followed and this causes problems and concerns for the community. Owners of pets should understand their responsibilities and how ignoring the rules affects others. These rules are enforced to benefit the entire community. This will become even more important as the community grows.

Recently, there has been a lot of comment on dog droppings. There are lots of other animals in Tao that leave droppings too (coatis, feral cats, iguanas, etc.). Why is there more concern about dog droppings?

Tao is blessed to have many kinds of animals and birds in the environment. Of course, all these creatures will leave their droppings, and sometimes in places we don't like. These have to be cleaned up, too. However, the main difference is that dog droppings can be eliminated if owners would simply clean up after their pets. Because this can be controlled, we should do so!



Property Managers Requirements

Why is Tao now requiring certain things of companies and individuals who manage properties in Tao?

As Tao has grown, so has the need for property managers to serve homeowners who are not permanent residents and who may rent their units. The existence of more property management companies is a response to this market and homeowners' freedom of choice. Now there are quite a few such companies providing services, many of them small businesses. There is a responsibility for all companies to comply with specific Mexican government regulations, which have recently increased in scope. Employers in Mexico must pay certain employee benefits and must also carry various insurance policies that protect their workers and their clients. They must also be registered with the government to do such work and must pay taxes. When they apply for registration and licenses, they must provide the government proof that they are in compliance with these regulations. The HOA is taking the responsibility to make sure that all companies working in Tao have followed these rules. It is in the interest of Tao homeowners that all property management companies be fully verified by the government to provide these services. Also, the HOA must not be in the position of being held liable for actions by unregistered companies or individuals.

Are some PMs being targeted with these regulations? Is it the intent to limit the number of PM companies at Tao?

No, any company or individual wishing to provide property management services at Tao must comply with all regulations. There can be no exceptions to this and there is no intent to restrict the business of qualified companies. At some point, the HOA may take into consideration the number of companies allowed to perform property management services, but as long as companies comply with all regulations, homeowners are free to choose who they wish. Also, these regulations will not prevent homeowners from using their preferred choice of contractors or providers for maintenance, minor repairs, and so on. They just need to register upon entry like everyone else.

Property management companies employ a lot of workers. How does this affect security?

The increase in residents, property management companies and their employees, and ongoing construction are increasing access to Tao by many people and placing increased demands on community security. Unfortunately, there have been some incidents of theft and unauthorized use of property and residents have understandably requested increased and better security. Now, anyone who enters Tao must leave personal identification and be registered at entry, including employees of property management companies. These rules will strengthen security and also protect homeowners from any legal and financial liability resulting from potential inappropriate activities.

| | | |
| --- | --- | --- |
| | This regular column in the monthly Tao newsletter will feature informative articles that address topics important to all homeowners in the Tao community. The members of the Communications Committee appreciate your feedback and suggestions! | |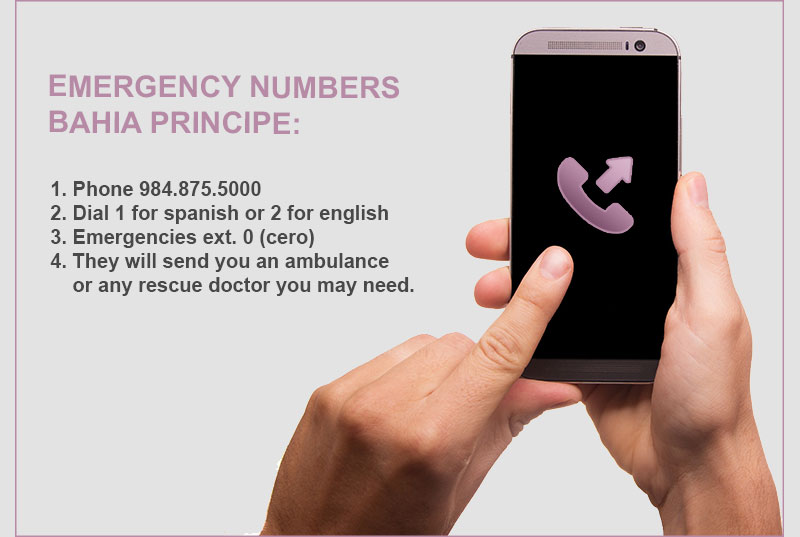 Air Condition Maintenance
David (984) 131 5044

Plummer and Electrician, Handy Man
Humberto Morales (984) 164 1311

IP General Services
Richard Nadeau (984) 207 8025

Executive Chef
Rubén López (984) 130 4176
rely01300@hotmail.com

Fumigation and Cleaning of Furniture
Leopoldo leosofaclean@gmail.com


Please do not hesitate to contact us if you have any further questions.


Warm regards,
RICARDO MAYA
HOA Manager
hoamanager@hoatao.com

YURITZIA CAMPILLO
Customer service
payments@hoatao.com

ANTONIO JIMÉNEZ
Communications Manager
communicationsmanager@taomexico.com

STACEY OLIVO
Accountant
contabilidad@taomexico.com

CONNECT WITH US