Is this email not displaying correctly? Try the web version.
Dear TAO Family and Friends,
Here we are in 2016 and it looks like a year full of great potential and positive change. Of course the New Year is a natural time to make new plans, new intentions, and new promises to ourselves and others. Remember these tips as you consider your New Year's resolutions: make your goals as specific and behavioral as possible (instead of, "I will lose ten pounds," try, "I will eat smaller portions and will exercise four times a week for forty minutes"); write your intention and plan down and keep it somewhere visible; share your intentions with a coach or encouraging friend; and create some way to monitor your steps to help you stay on track (use a calendar, an app, a coach, a checklist etc.).
Self-improvement is at the top of everyone's New Year's resolution list. An estimated 45% of Americans resolve to make some form of personal change each year. And though intentions start out strong, research suggests that merely 8% of people successfully achieve their resolutions. This number may not sound reassuring, but if you're serious about setting goals and sticking to them this year, studies show that yoga and meditation provide the tools needed for lasting change.
Because yoga strengthens the mind-body connection, it's a highly effective tool for long-term change. Attention and observation through mindfulness makes us aware of our automatic patterns, while intention and practice reinforce new desired behavior. Whether it's a New Year's resolution or something you want to improve any time of the year, yoga and meditation provide the means to make change and stick with it.
This is high season in Mexico as folks from colder climes seek the warm weather and sunshine Mexico offers, but those looking for hot weather should keep in mind that Mexico's weather is not uniformly hot, and this is also one of the coldest months of the year south of the border.
Our team is excited about the new and we have lots of great plans for making the community the best it can be. Expect to see some great speakers at TAO this year, wonderful weather and developments in the Riviera Maya and countless reasons to visit. 2016 is the year to concrete our commitments, not only in our personal lives but also in our professional live too.
My thought of the month: The New Year stands before us, like a chapter in a book, waiting to be written. We can help write that story by setting goals - Melody Beattie
All of us here at TAO are wishing you a wonderful new year, filled with the very best of health and happiness.
Isaac Henares
Operations Director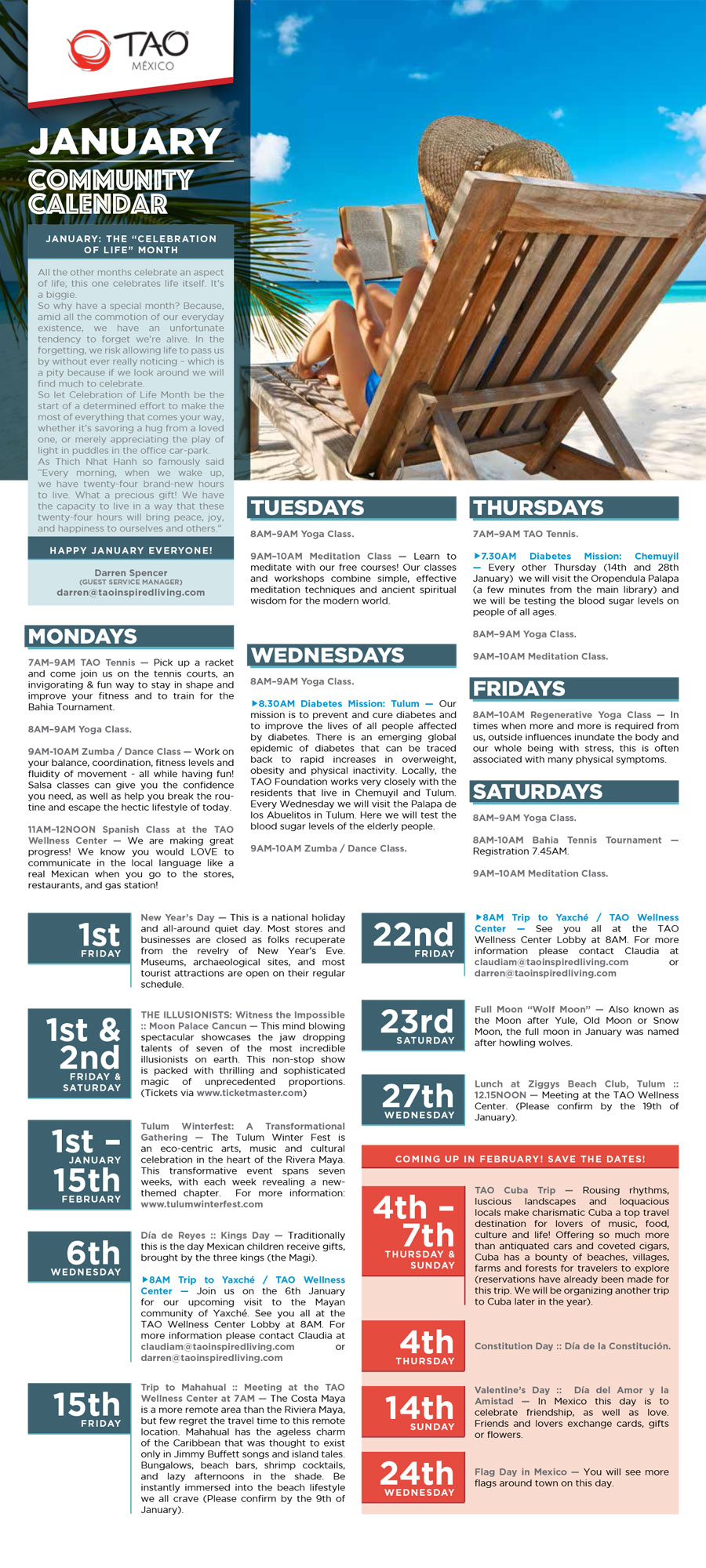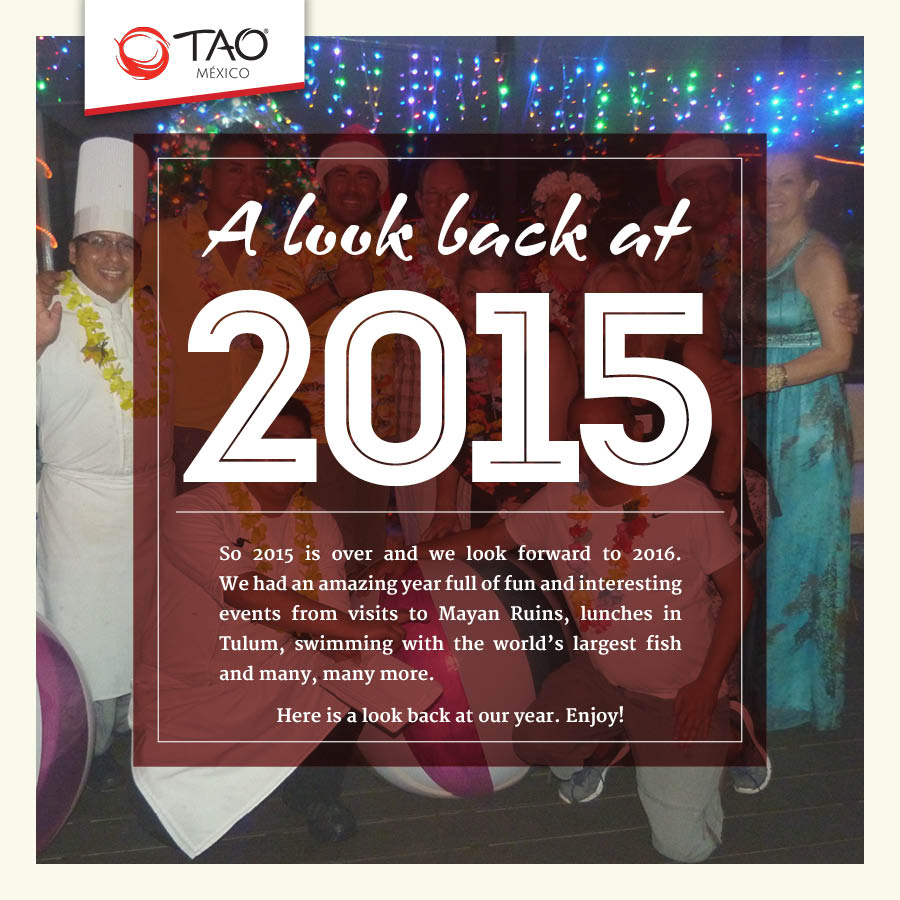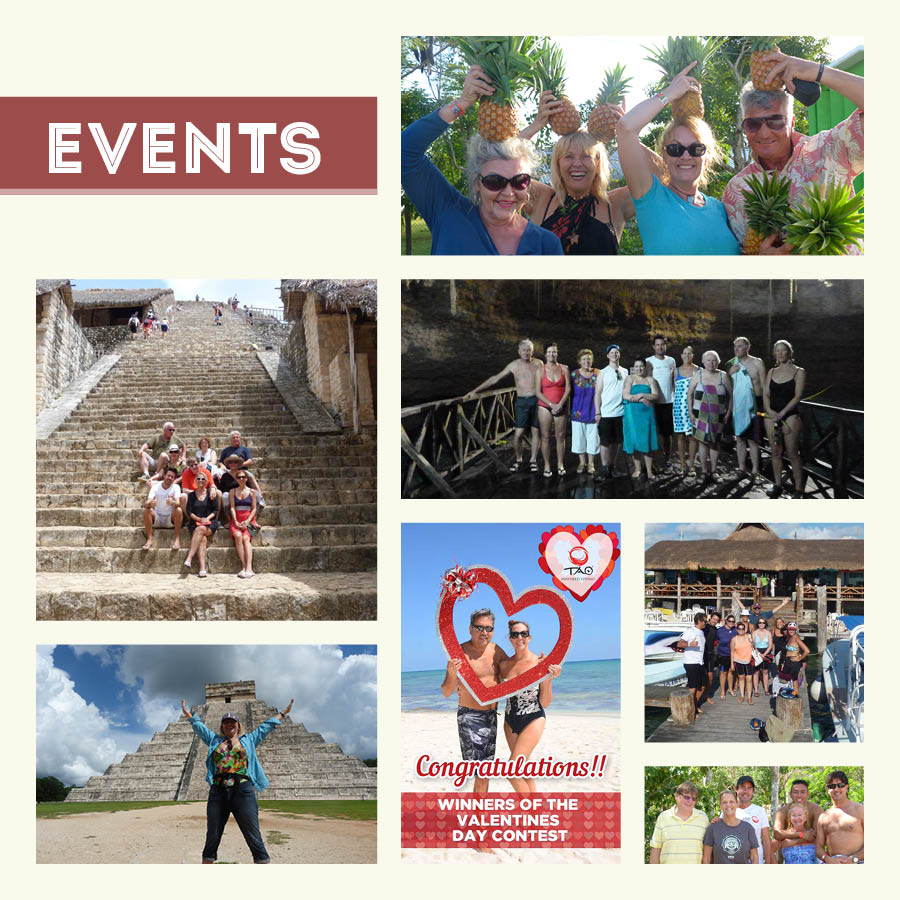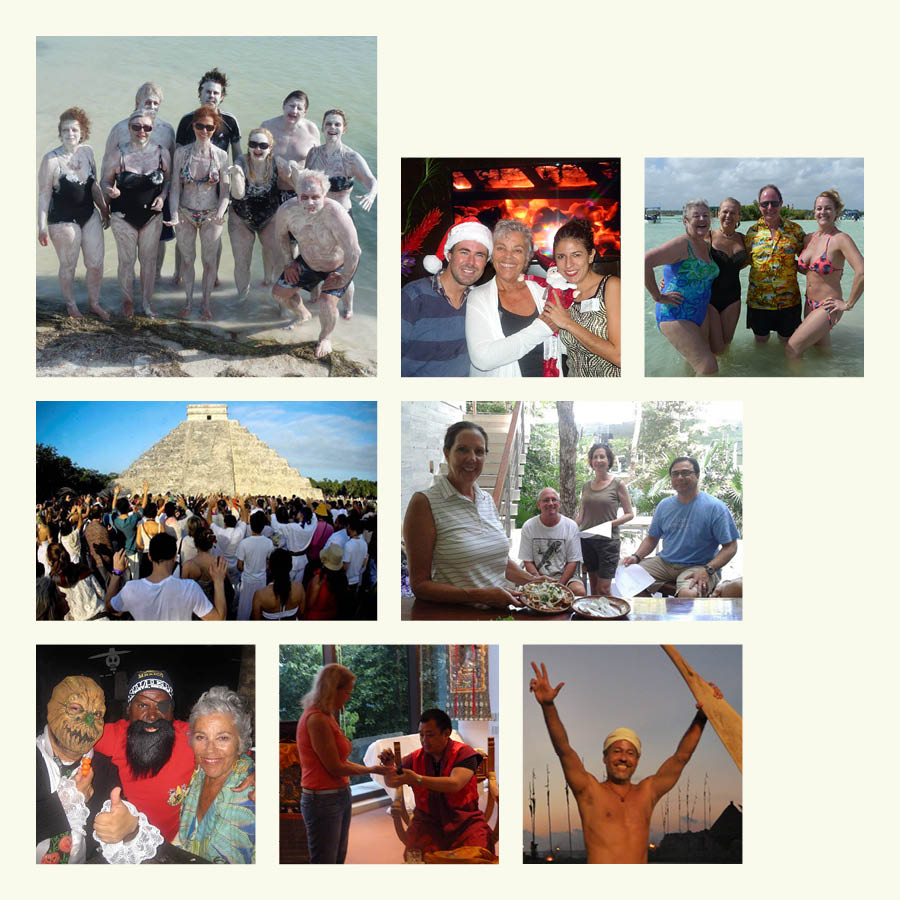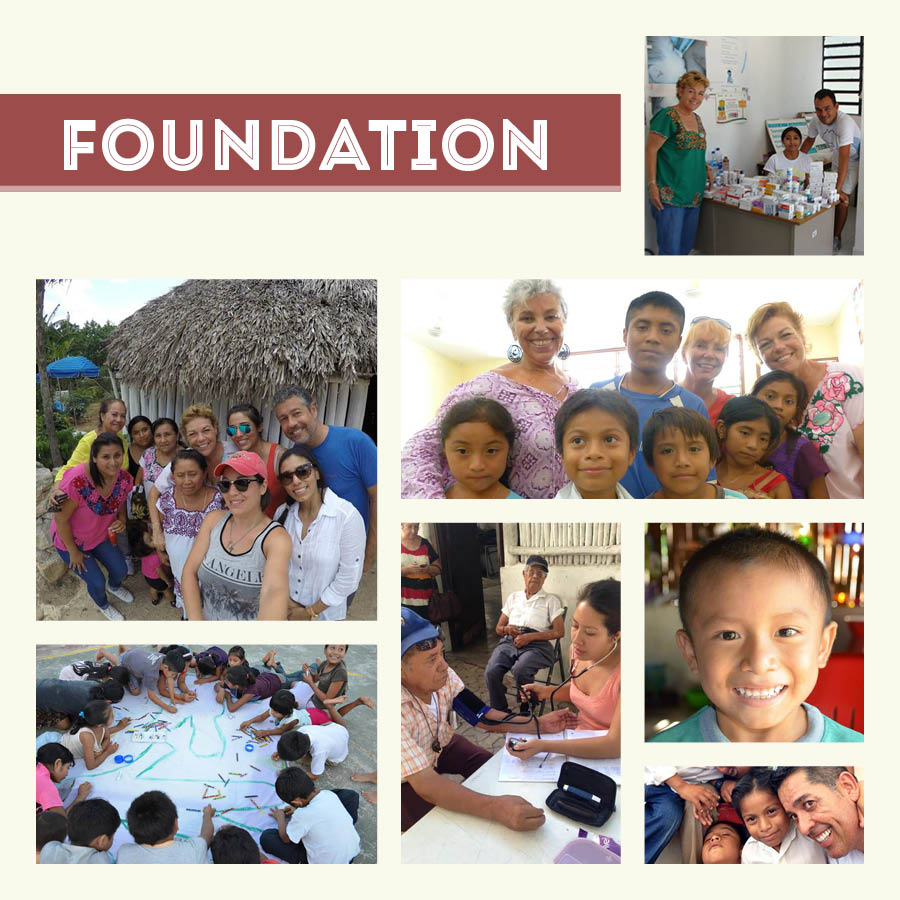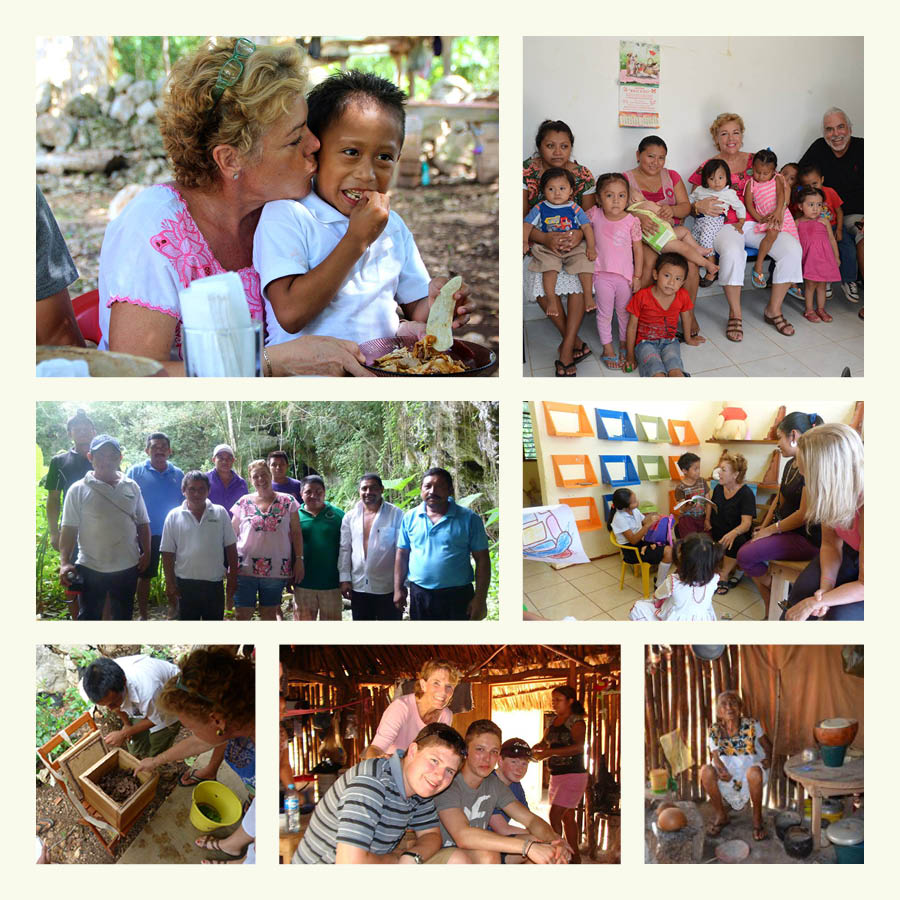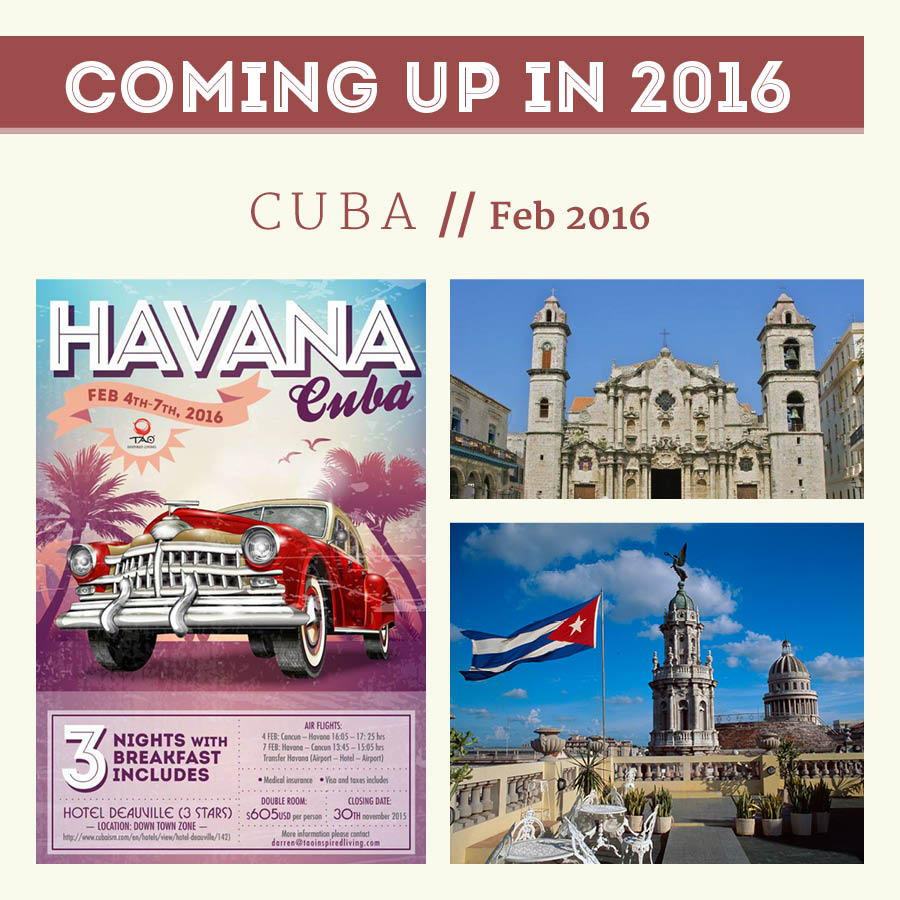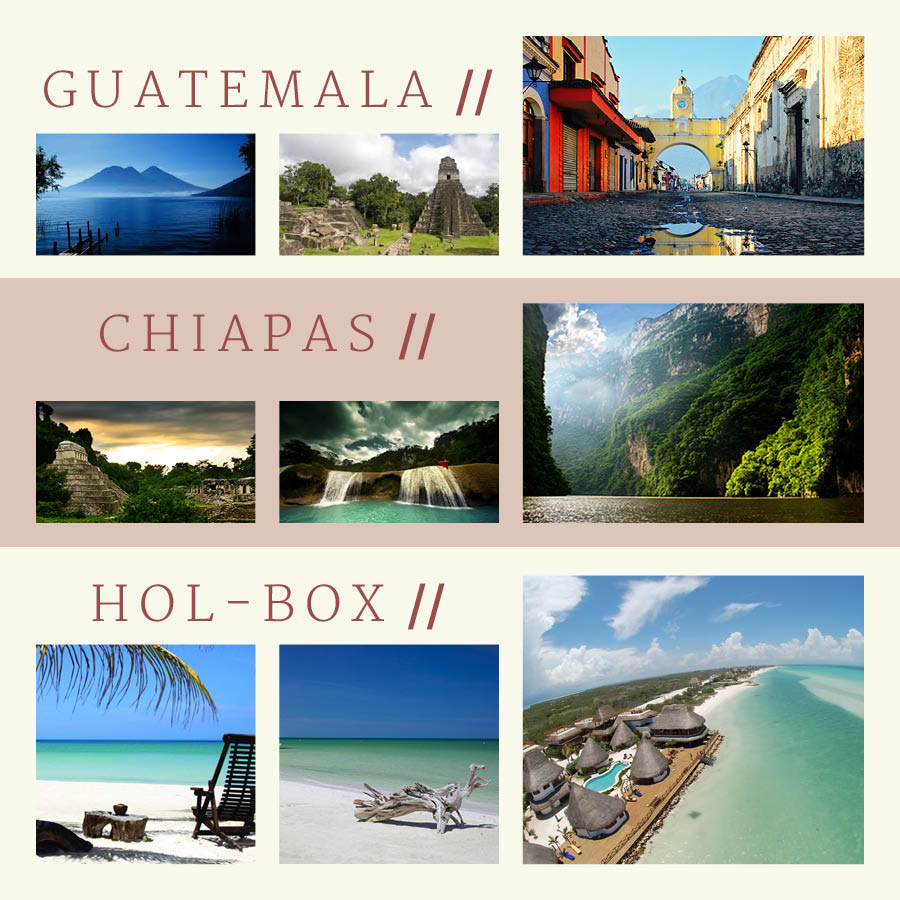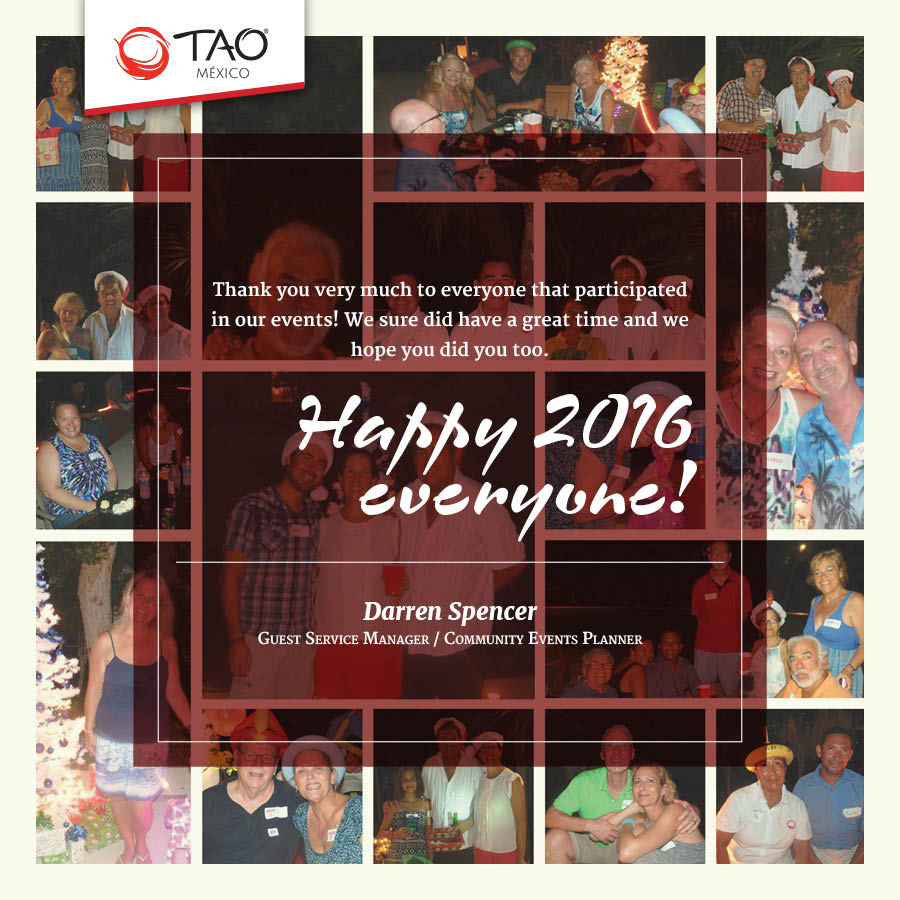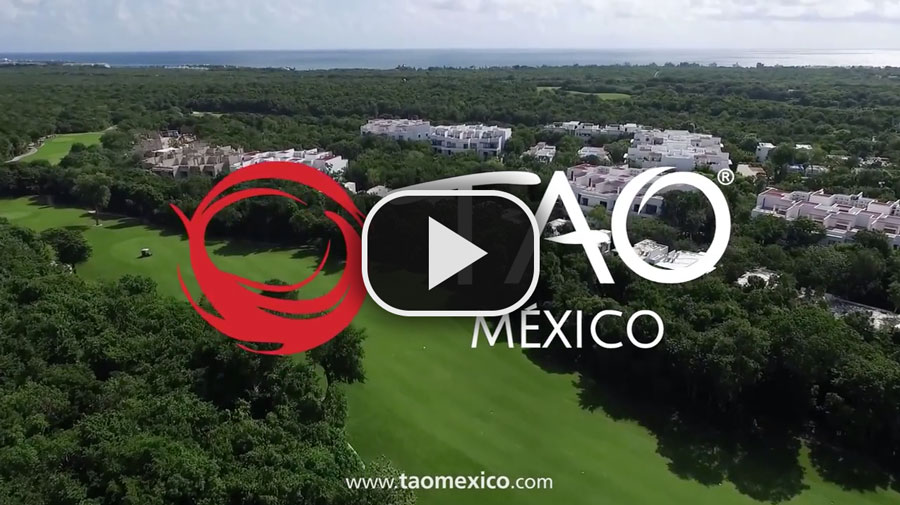 Upcoming events in January
New Year's Day
January 1st
This is a national holiday and all-around quiet day. Most stores and businesses are closed as folks recuperate from the revelry of New Year's Eve. Museums, archaeological sites, and most tourist attractions are open on their regular schedule.
Upcoming events in January
Tulum Winterfest - A Transformational Gathering
Tulum, January 1st - Feb. 15, 2016
The Tulum Winter Fest is an eco-centric arts, music and cultural celebration in the heart of the Rivera Maya. This transformative event spans seven weeks, with each week revealing a new-themed chapter. The festival will increase community involvement in nature conservation and allow for self-discovery.
Upcoming events in January
THE ILLUSIONISTS – Witness the Impossible
1st and 2nd January, Moon Palace Cancun
This mind blowing spectacular showcases the jaw dropping talents of seven of the most incredible illusionists on earth. THE ILLUSIONISTS – Witness the Impossible has shattered box office records across the globe and dazzles audiences of all ages with a powerful mix of the most outrageous and astonishing acts ever to be seen on stage. This non-stop show is packed with thrilling and sophisticated magic of unprecedented proportions.
Upcoming events
Merida International Arts Festival
January 5th to 28th
Merida is a city which has a bustling cultural scene year-round but during the annual arts festival, the city is bursting with cultural events, concerts and art exhibits.
Upcoming events
Día de Reyes - Kings Day
January 6th
Traditionally this is the day Mexican children receive gifts, brought by the three kings (the Magi).
Upcoming events in January
Trip to Mahahual
January 15th, meeting at the TAO Wellness Center at 7am
The Costa Maya is a more remote area than the Riviera Maya, but few regret the travel time to this remote location. Mahahual has the ageless charm of the Caribbean that was thought to exist only in Jimmy Buffett songs and island tales. Bungalows, beach bars, shrimp cocktails, and lazy afternoons in the shade. Be instantly immersed into the beach lifestyle we all crave (Please confirm by the 9th of January)
Upcoming events in January
Fiesta de San Antonio de Abad - Feast Day of Saint Anthony
January 17th
On the feast day of Saint Anthony Abbot, also known as Saint Anthony of the Desert, patron of the animal kingdom, animals are decorated with flowers and ribbons and brought to churches to be blessed.
Upcoming events in January
Lunch at Ziggys Beach Club, Tulum
January 27th 12.15, meeting at the Wellness Center
(Please confirm by the 19th of January)
Upcoming in February
Día de la Candelaria.
February 2nd
This is a day that families get together to have tamales.
Upcoming in February
TAO Cuba Trip
February 4th-7th
Rousing rhythms, luscious landscapes and loquacious locals make charismatic Cuba a top travel destination for lovers of music, food, culture and life! Offering so much more than antiquated cars and coveted cigars, Cuba has a bounty of beaches, villages, farms and forests for travellers to explore
Upcoming in February
Constitution Day (Día de la Constitución).
February 4th
Upcoming in February
Valentine's Day - Día del Amor y la Amistad
February 14th
In Mexico this day is to celebrate friendship, as well as love. Friends and lovers exchange cards, gifts or flowers.
Upcoming in February
Flag Day in Mexico.
February 24th
In Mexico this day is to celebrate friendship, as well as love. Friends and lovers exchange cards, gifts or flowers.
NEWS FROM THE RIVIERA MAYA
Forget about Star Wars, check out the "Jaguar from the Stars"
One of the best preserved archaeological sites in Yucatan is Ek Balam, or "Jaguar from the Stars". Walls, pyramids, sculptures, friezes and stelae show us the artistry of Maya architecture.
TAOs Top Tip:
Riviera Maya experiences warmest Christmas in decade
According to local meteorologists, Christmas 2015 was the warmest of the last 10 years, averaging a minimum day time temperature of 27C (78F).
RECIPE:
Three Kings Bread: Rosca de Reyes
The tradition of the Three Kings Bread or Rosca de Reyes dates back to the middle ages in Europe, and was brought to Latin America from Spain. In Mexico, Three Kings Day is a very important holiday, and even for some children, it is the day they receive the gifts the wisemen brought them. Usually, Roscas are bought in bakeries, but if you happen to be unable to find one, you can step up to the challenge and make the most delicious Rosca to keep up this lovely tradition with your family and loved ones.
TAOs Top Tip:
Visit Mexico's largest Island
The largest inhabited island in Mexico and the oldest in the Caribbean group, Cozumel is located 12 miles off the eastern coast of the mainland (Yucatan Peninsula.)The limestone plateau that forms the base of the island is 34 miles long (north to south) and 11 miles wide (east to west).
The island is one of the top 5 dive destinations in the world thanks to the stunning coral reefs (second largest in the world) that are located just off its southwestern coast.
TAO Foundation
We are creating healthier communities, where equality, empowerment and opportunity are common. We are committed to fostering the fullest expression of healing relationships in this world, for people with themselves and their community, for those who have talent or resources to share, and for each and every one to realize their impact on and interrelationship with the natural world.
If you would like to find out more about the TAO Foundation please contact foundation@taoinspiredliving.com
Construction site progress
Our website is updated every month with the latest photos of the evolution of TAO. Here you will be able to see the latest progress of the different Condo Buildings, Residences, Town homes, Common areas and the Ocean Residences.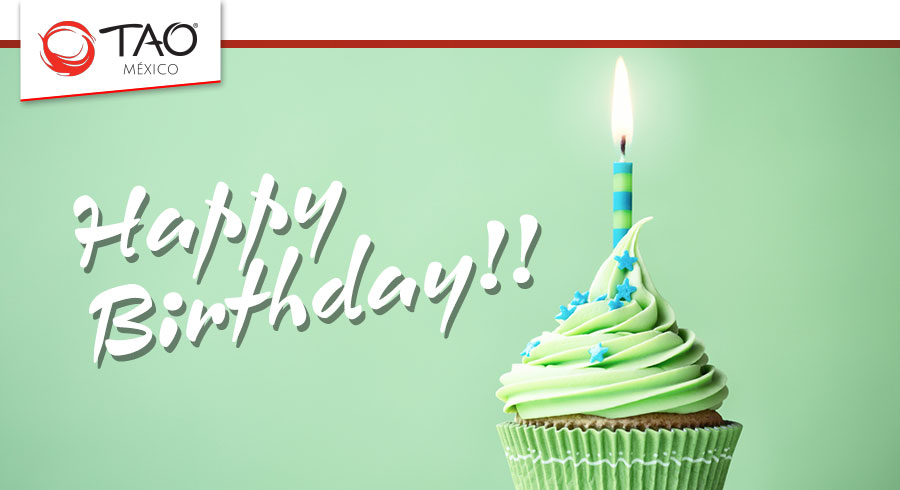 Franki Kamsing Ip 1st
Camie Lawrence 1st
John G Yates 1st
Randy Yeager 2nd
Harold Hano 3rd
Steve Garcia 4th
Clare Morkan 5th
Bonnie Schroeder 6th
José Galarza 10th
Deirdre Von Fuchs 11th
Rick Greer 12th
Nancy Weiss 12th
Jorge Vallines 12th
Jennifer Kelly 14th
Terence Haverd 14th
Gregory Leishman 16th
Marina Posner 16th
Rhonda Kelley 17th
Steven G. Greenhough 18th
Daniela Quiñonez 18th
Cindy Burchett 20th
John Raymond Mclaughlin 20th
Michael Beiser 23rd
Wilbert De Bose 23rd
Virginia Dykes 25th
Lucian Kirk Vandoren 25th
Jeff A. Taylor 25th
Lynn Sullivan 26th
Marilia Prinz 26th
Laszlo
*Please send us your birthday info to complete our database.
darren@taoinspiredliving.com
CONTACT US!!
CONNECT WITH US!!






TAO Mexico | Carretera Federal Chetumal – Benito Juarez km. 250 L-16. Gran Bahía Príncipe Akumal, Quintana Roo, México, C.P. 77750 | 800-461-1037 | taomexico.com