Is this email not displaying correctly? Try the web version.
Dear TAO Family and Friends,
March is a month of seasonal change – let's hope. Many of you have had an unusually difficult winter of weather. Aside from escaping to TAO, I recommend you make a fearless attempt to get outside, regardless of the rain or snow. It's important to be careful in dangerous conditions of course, but very often the resistance to the cold or wet makes it all worse. Much like life, when we are afraid to face something, such as a problem, it grows bigger in our minds, and gains emotional power.
When we face our problems, experiencing the emotions and exploring the perspectives, they become more manageable and ultimately don't seem so bad. In the same way a cold scene out your window is transformed after you bundle up and go for a walk. Time the time to watch the changes in the world around you: appreciate the snow, smell the beauty of the rain, watch the clouds in the sky and patterns on the earth. Anything we approach with an open heart and willingness will reveal its beauty in time.
March is looking like a busy month here in TAO; here are some of the big events that are coming up: 
4th-8th March- Yoga, Dance and Intuitive Healing with Dr. Jennifer Kelly, a therapeutic and innovative blend of yoga, music, dance and intuitive healing
19th March 11am-5pm. Up close & personal photography by Cindy Skeie , a photo expo at the TAO Wellness Center
21st, 23rd, 25th, 27th March Tarot and Astrology Readings with Tegan, Practice opening you subconscious mind and interpreting patterns, symbols and elemental sequences of the tarot deck.
21st Equinox at Chichen Itza.
My quote of the month: Life is like riding a bicycle. To keep your balance, you must keep moving. - Albert Einstein
Isaac Henares
Operations Director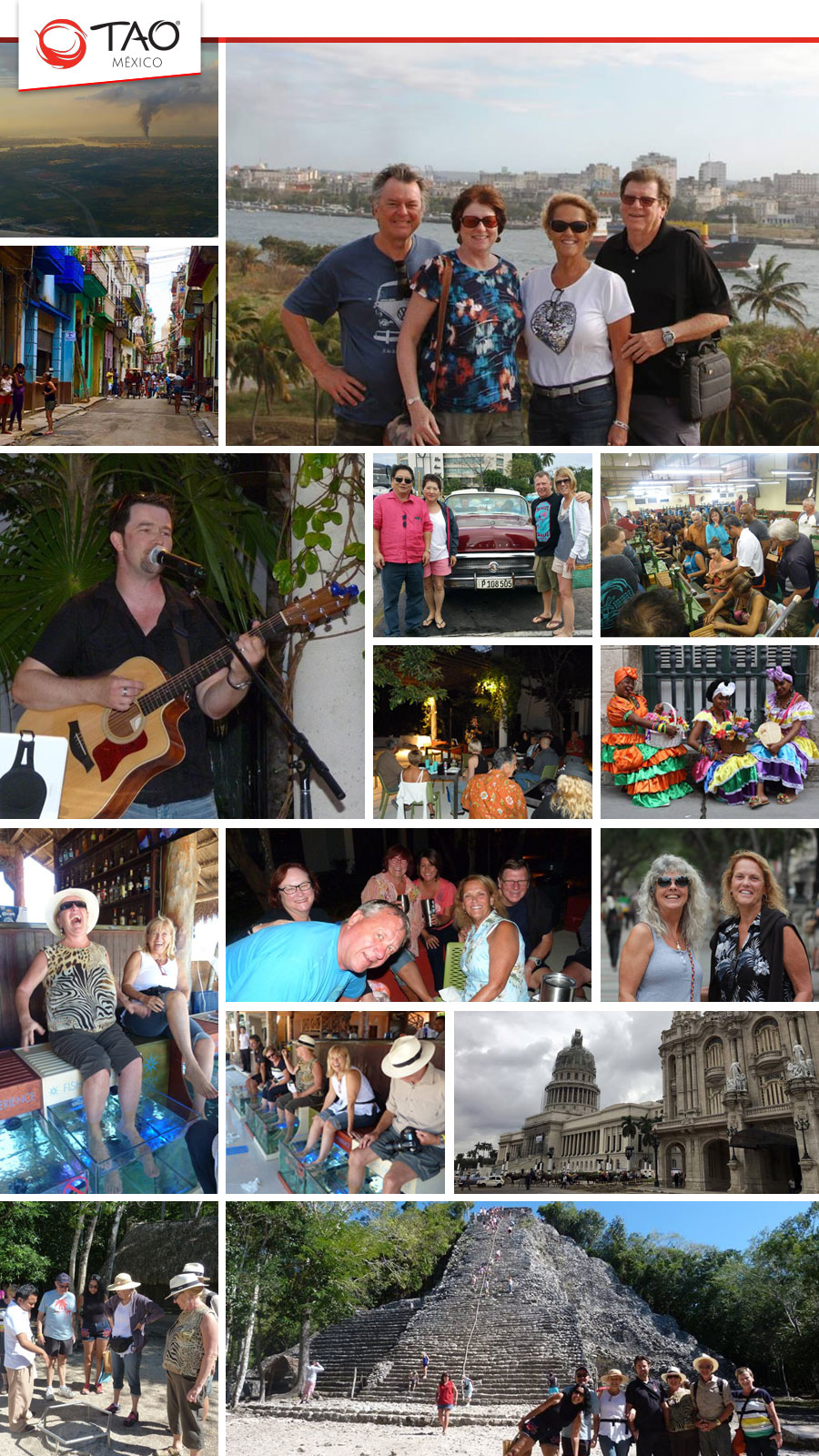 Upcoming in March
Paint and Run
6th March, Playa del Carmen
Upcoming in March
Up close & personal photography by Cindy Skeie
19th March 2016
TAO Wellness Center
11am - 5pm
Cindy will be visiting the TAO Wellness Center on the 19th of March to show her photographs. All of her photos will be for sale. Enjoy a afternoon of wine tasting with friends.
Full details on Cindy's website: www.skeiescapes.com, contact her at cindys@skeiescapes.com or check the official Facebook Page here
Upcoming events In March
Tarot and Astrology Readings with Tegan
19th - 22nd March 2016
Salon Balam,
TAO Wellness Center 10am - 2pm
One hour reading: $100USD. Recommended for all clients interested in energy movement, problem solving, in depth clarifications, manifesting higher consciousness and finding personal empowerment.
Half hour reading: $60 USD. Recommended for returning clients that are looking for an update with something they are working on.
Deepen your trust and learn to follow your intuition. Practice opening you subconscious mind and interpreting patterns, symbols and elemental sequences of the tarot deck.
Full details on Tegans´s website: http://www.tegan-tarot.com/, contact her at tegan.tarot@gmail.com or via Facebook
Upcoming events In March
Yoga, Dance and Intuitive Healing!
4th-8th March
TAO Wellness Center
Join Dr. Jennifer Kelly, Emily Wiswell and Natasha Ashworth at a restful, restorative retreat where invited guests can reset themselves to center or explore and begin a new path.
Upcoming events In March
Equinox at Chichen Itza
Monday 21st and Tuesday 22nd of March
Upcoming events In March
Holy Week - Semana Santa
Nationwide, March 30 to April 10
In 2015 Easter falls on April 5. Festivities take place during the week leading up to Easter, but many people have the following week off as well, stretching it out to a two-week holiday. Religious processions and passion plays re-enacting Jesus' crucifixion are commonly held, but for many Mexicans this is a favorite time to hit the beach.
Upcoming Events in April
Cesar Millan live at Sandos Caracol!
On April 22 - 24, 2016, Cesar Millan will be at Sandos Caracol to offer exciting and entertaining dog training demonstrations. If you're a dog-lover like us, this is an event you won't want to miss out on!
Upcoming Events in April
Riviera Maya Film Festival
21st-27th April
Both Playa del Carmen and Puerto Morelos will host outdoor film screenings for the fifth edition of the Riviera Maya Film Festival. The available film screenings that you can enjoy include the Mexican Platform, undoubtedly one of the most interesting at the event; Planetarium, which focuses on world affairs; Wide Audience, with films aimed at mass audiences; Authorial Panorama, which features alternative storytelling and production methods; and RivieraLAB Presents, with the latest projects.
Upcoming Events in April
Children's Day
Nationwide, April 30th
In Mexico, everyone has their day and children are celebrated every year on April 30th with parties and events throughout the country.
NEWS!
Losing Weight in the Riviera Maya with one of TAO Inspired Livings homeowners!
Have you had the courage to weigh in since Christmas? Have no fear if you have gotten off track because Chris Walker can help you to lose weight, in fact it's his guarantee! Chris offers group or individualized programs, in which you gain nothing but the benefits of great health. If you don't lose three to five pounds in your first week, if you don't drop inches fast and lose a pant-size in 30 days – you get your money back! Chris complements your workout with a personalized nutrition program that includes quick five minute meal plans and healthy recipes.
NEWS!
Cobá's Nohuch Mul, the tallest Maya pyramid in the Yucatán Peninsula
Visitors who brave the steep climb up the highest pyramid in Mexico's Maya world reap the reward of a breathtaking vista.
At more than 130 feet in height, Nohuch Mul, which means "large mound" in the Mayan language, is the tallest pyramid at Coba archaeological site and in the Yucatán Peninsula.
NEWS!
Mo, Mo, Mojitos!
Sure, we may be in Mexico but that doesn't mean we can't enjoy this deliciously cool Cuban cocktail
Originating in Havana, Cuba, the mojito cocktail has gained popularity the world over. Comprising white rum, sugar, lime juice, sparkling water and mint in a highball glass, the secret to a great mojito is the gentle 'mashing' of the lime, sugar and mint with a muddler. This bruises the mint leaves releasing the plant's potent essential oils.
RECIPE:
Chipotle Chilaquiles
Chilaquiles is a basic Mexican dish created to use up leftovers like tortillas, chiles, shredded chicken and cheese. Rick Bayless keeps the recipe simple by doctoring canned tomatoes with canned chipotles in adobo, available at Latin grocers and many supermarkets.
TAO Foundation
On Thursday the 17th of March we will be visiting the Mayan Community of Yaxche, located 45 minutes from the Mayan ruins of Coba.
The children are always delighted to see us, if you are interested in joining, please meet us at the lobby at 8am.
More for information please contact Claudia directly at claudiam@taoinspiredliving.com or
Construction site progress
Our website is updated every month with the latest photos of the evolution of TAO. Here you will be able to see the latest progress of the different Condo Buildings, Residences, Town homes, Common areas and the Ocean Residences.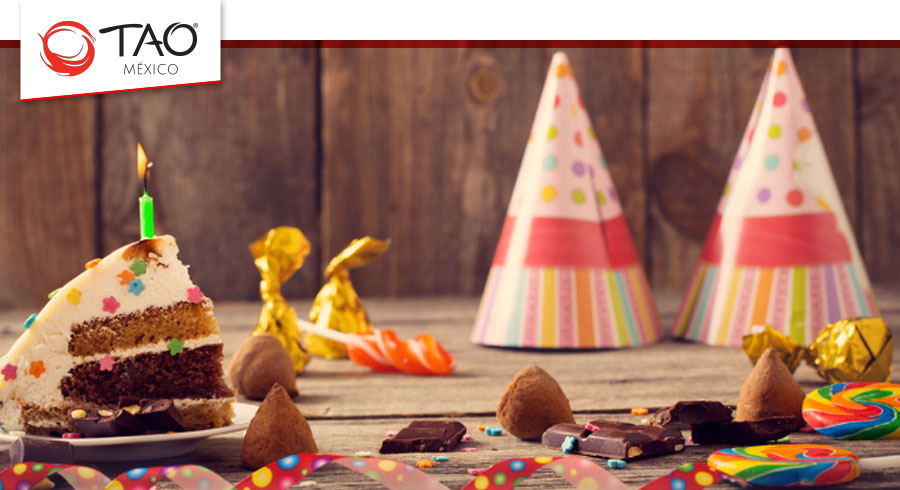 Arnold Rutman 2nd
Kelly Adele Maher 2nd
Davia Weiner 3rd
Nadia Termanini Hinedi 6th
Robert Raines Kesner 7th
Paul Birkett 9th
Silvia Ugarte 9th
Sandra Stevens 11th
Paul Kelley 12th
John Andrew Clarke 17th
Steliana Stoyanova 20th
Oliver Marcus Peters 23rd
Claudii Kolesnik 24th
Dena Linn Chen 23rd
Phyllis Jones 25th
Christine Wimsatt 25th
Perry Keith Elliot 26th
Gustavo Arturo Alcala Rea 26th
Kweli Ya-Saleem 29th
Brendan Anthony Rodrigues 29
Brenda Ward 29
Youssef Ikram 30
Bryan Gordon Symes 30
&bnsp;
*Please send us your birthday info to complete our database.
darren@taoinspiredliving.com
CONTACT US!!
CONNECT WITH US!!






TAO Mexico | Carretera Federal Chetumal – Benito Juarez km. 250 L-16. Gran Bahía Príncipe Akumal, Quintana Roo, México, C.P. 77750 | 800-461-1037 | taomexico.com