Is this email not displaying correctly? Try the web version.
Dear TAO Friends & Family
It is always a pleasure to greet you each month. I would like to wish you all the best in your personal and professional endeavors.We are starting a month dedicated to honoring mothers, and all the ways they nurture and mold their children and future generations. We wish all the happiness and joy to the mothers of our community, and give thanks for their invaluable work and guidance.I hope the start of this month will be a beautiful time, with lots of good energy and relaxation as we get ready to enjoy the summer.
Here in the Riviera Maya the month of May is one of the busier months of the year, with a plethora of festivals and events. It seems like students barely set foot in school this month, with labor day falling on the first of the month, then Cinco de Mayo, Mother's Day, and Teacher's Day following in quick succession. There's no shortage of cultural festivals either, so you won't run out of things to do this month!
My quote of the month:
Mama was my greatest teacher, a teacher of compassion, love and fearlessness. If love is sweet as a flower, then my mother is that sweet flower of love.
- Stevie Wonder
Director of Operations,
Isaac Henares
Hello all,
This upcoming month of May will bring many amazing things. We are currently going through some transition phases at TAO. Sadly Darren will be leaving, and I know he has fostered some amazing bonds here at the TAO Inspired Living Community. As we work to create some new community events, I hope you can still enjoy the daily yoga sessions, and keep your eyes open for some new upcoming classes, events, and community gatherings. The people I have met at TAO Community have been amazing thus far, and have made my personal transition to the area easier and much brighter. Looking forward to meet you all!
Irena Stanisic
Marketing Manager

Upcoming events In May
Labor Day
Nationwide, May 1st
This is a national public holiday in Mexico. There are political and labor union marches and official speeches. Schools, banks and government offices are closed.
Upcoming events In May
Day of the Holy Cross
Nationwide, May 3rd
This celebration dates back to colonial times. Construction workers decorate crosses with flowers and mount them on buildings under construction, and have picnics at the site, followed by fireworks
Upcoming events In May
Cinco de Mayo
Throughout the country, but particularly in Puebla, May 5th
Cinco de Mayo is a government and school holiday in Mexico, so government offices and many schools are closed.
Cinco de Mayo, Spanish for the 5th of May, celebrates the defeat of the French army during the Battle of Puebla (Batalla de Puebla) in Mexico on May 5, 1862. It is not to be confused with the country's Independence Day.
Upcoming events In May
Mother's Day
Nationwide, May 10
Mothers and mother figures are given flowers, cards, candy, and other gifts that symbolize appreciation, respect and love.
Upcoming events In May
Teachers' Day
Nationwide, May 15th
Teachers' Day (Día del Maestro), on May 15th, is a special day when educators in Mexico are treated to a nationwide celebration. Children shower their teachers with flowers and cards to show their appreciation, while singing and putting on theatrical performances.
Upcoming events In May
Grand Oasis Cancun to host jazz festival
19th-28th May
Grand Oasis Cancun will host the Oasis Jazz U Festival May 19-28. This festival will feature some of the biggest music legends in the industry. Among the recognizable names headlining the event include Chaka Khan, Tower of Power, Los Musicos de Jose and Fiusha.
Upcoming events In May
Day of Vesak
20 May 2016
"Vesak", the Day of the Full Moon in the month of May, is the most sacred day to millions of Buddhists around the world. It was on the Day of Vesak two and a half millennia ago, in the year 623 B.C., that the Buddha was born. It was also on the Day of Vesak that the Buddha attained enlightenment, and it was on the Day of Vesak that the Buddha in his eightieth year passed away.
Upcoming events In May
Sacred Mayan Journey
Travesia Sagrada Maya, or Sacred Mayan Journey in Xcaret, Cozumel and Playa del Carmen, Quintana Roo, May 20th and 21st
Recreating the pilgrimage of the ancient Maya to worship the Goddess lxChel, canoeists in pre-hispanic-style vessels race from Xcaret Park to Cozumel, a journey of approximately 17 miles.
Upcoming events In May
International Brother's Day
24th May
Brother's Day celebrates the bond between brothers – an amazing gift and should be cherished. Take this day to make contact with your brother and tell him how much he means to you. Why not arrange to take your brother out for a meal and discuss your family memories?
Upcoming events In May
Havana, Cuba May 2016
24th-31st May
Close your eyes for a moment and imagine you are there. Waves crashing against a mildewed sea wall; a young couple cavorting in a dark, dilapidated alley; guitars and voices harmonizing over a syncopated drum rhythm; sunlight slanting across rotten peeling paintwork; a handsome youth in a guayabera shirt leaning against a Lada; the smell of diesel fumes and cheap after-shave; tourists with Hemingway beards; Che Guevara on a billboard, a banknote, a key-ring, a t-shirt…
Upcoming events In May
World No Tobacco Day
31st May
No Tobacco Day is a day to draw attention to the negative effects of tobacco and smoking, where each year the WHO awards individuals and organizations who make an exceptional contribution to the reduction of smoking and tobacco consumption.
LOCAL NEWS:
USD$6.5 million underwater museum planned for Playa del Carmen
The proposed location for the project would see the underwater museum begin 600 meters off Mamitas Beach and extend more than one kilometer seaward. In all, the Caribbean Sea project would consist of 19 sections or galleries of 50 structures each that would eventually consist of 940 structures and cover an area of over 3,000 square meters. They will range in depth from 11 meters to 35 meters. Total cost for the project is estimated at $6.5 million USD.
LOCAL NEWS:
Caribbean Colors
Barry Launius, affectionately known as Popeye, is originally from Jefferson City, MO. He lives in Puerto Morelos with his wife of 30 years, Phyllis, their dog, Charlie, and two cats. I first met Barry and Phyllis, when they and I were still tourists here back in 2007 or so. With his slow Missouri drawl and his laid back style, you could listen to him tell stories forever. I was fortunate enough to spend the better part of the morning with Barry and Phyllis at their home catching up and finding out more about Barry's favorite form of therapy – painting.
TAOs Top Tip:
Rio Secreto Cenote Park
Discover the secrets of a real underground river, the longest and most spectacular of the region; travel into another world of extraordinary beauty.
Rio Secreto invites you on a fantastic voyage, a magical journey that will bring to life you amazing sensory adventure.
Dare to live a fantastic experience in one of the most incredible locations in the Riviera Maya. Enter this natural museum filled with a kaleidoscope of speleothems and walk an easy 600m route amidst the thousands of stalactites and stalagmites found in this protected natural reserve. Learn and marvel in this ancient, magical subterranean world that until now has remained unexplored for millions of years.
TAO Foundation
We are creating healthier communities, where equality, empowerment and opportunity are common. We are committed to fostering the fullest expression of healing relationships in this world, for people with themselves and their community, for those who have talent or resources to share, and for each and every one to realize their impact on and interrelationship with the natural world.
If you would like to find out more about the TAO Foundation please contact foundation@taoinspiredliving.com or check out our website
Construction site progress
Our website is updated every month with the latest photos of the evolution of TAO. Here you will be able to see the latest progress of the different Condo Buildings, Residences, Town homes, Common areas and the Ocean Residences.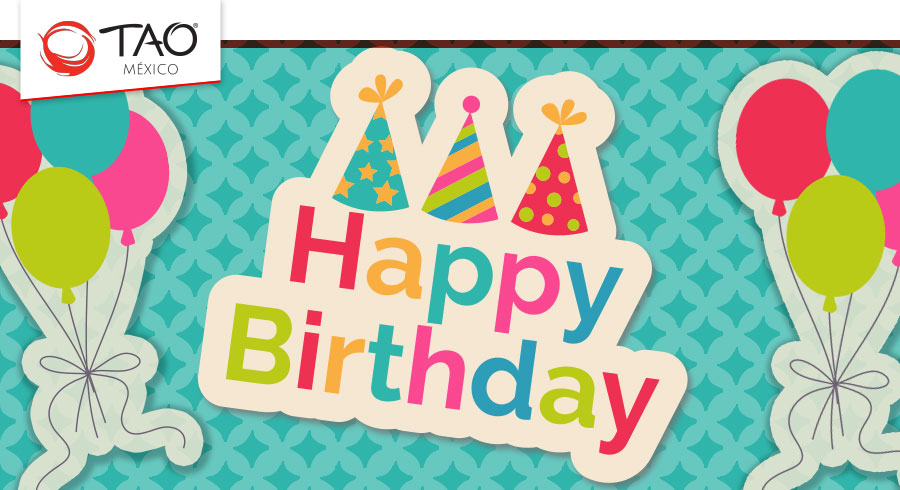 Olga Tamenco 1st
Renee R. Pyburn 3rd
Jorge Eduardo Castillo Avalos 6th
Charles Goudreau 8th
Christine Lea Race 9th
Nalrose Davis 9th
Mary Monahan 9th
Deanna Jacobson 10h
Janice Irene Greenhough 10h
Bruce Allen Plaut 12h
Jeffrey Dean Iverson 13th
Jose Daniel Marquez 14th
Sandeep S. Sikand 16th
Glenda Amelda Price 18th
Linda Foust 19th
Shannon Kaye Smith 20th
Helen Green 25th
Anton K. Thun 28h
Helen Elisabeth Verwey 29th
Robert Grelotti 30th
*Please send us your birthday info to complete our database.
darren@taoinspiredliving.com
CONTACT US!!
CONNECT WITH US!!






TAO Mexico | Carretera Federal Chetumal – Benito Juarez km. 250 L-16. Gran Bahía Príncipe Akumal, Quintana Roo, México, C.P. 77750 | 800-461-1037 | taomexico.com