Is this email not displaying correctly? Try the web version.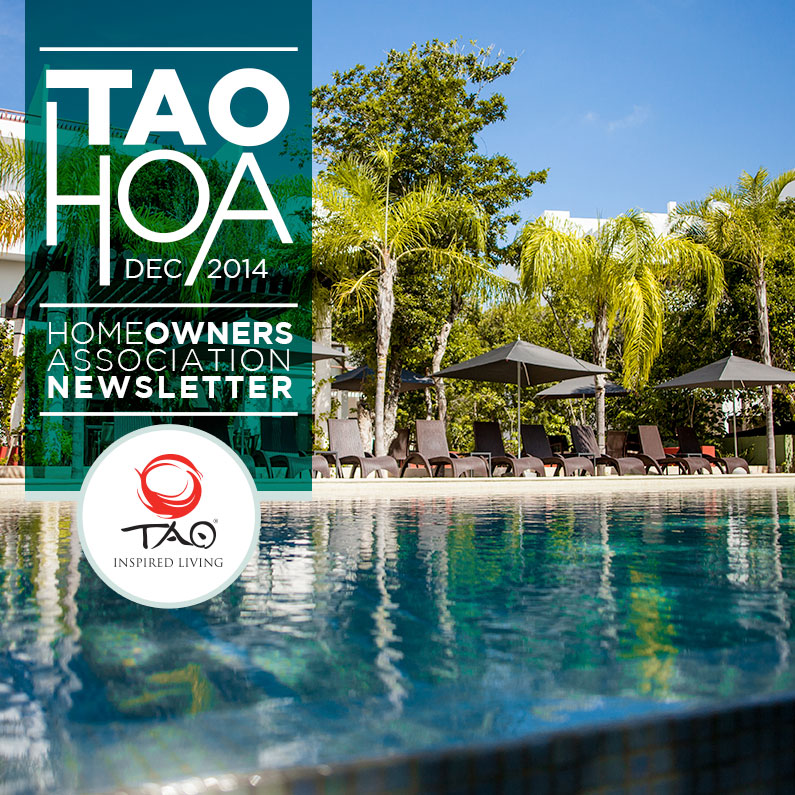 Dear Owners:
We would like to invite you all to our HOA Meeting on December the 30th in the Tanik Salon at the TAO Wellness Center Facilities at 10am.
During this meeting we will present the following:
Work and progress that has been made in the Community during 2014.
Regulations.
Budget for 2015.
Selection of the Supervisory Committee 2015.
We will also have time for questions and to exchange views in order to enrich and strengthen our community.
Look forward to your timely assistance.
Wishing you and your family all the warmth this Holiday Season has to offer. Have a wonderful Christmas and a New Year filled with peace and joy.
Yours Truly
Carlos Esquivel
HOA Manager
STAY CONNECTED
TAO Inspired Living | Carretera Federal Chetumal – Benito Juarez km. 250 L-16. Gran Bahía Príncipe
Akumal, Quintana Roo, México, C.P. 77750 | 800-461-1037 | taoinspiredliving.com