Dear TAO Friends,
I am so pleased and excited to write this December note to you all. 2012 has proved to be a very powerful year at TAO with the opening of our first phase of homes, the launch of our Wellness Center and Event Facility and several amazing events including those with personal growth legends Jack Canfield and Don Miguel Ruiz. Our events were such a hit that most of our speakers will be coming back in 2013.

Please check our website for details about the return of Gregg Braden in March and Don Miguel Ruiz in April! We also expect to post more of our 2013 events by the end of this year - stay tuned. Read More »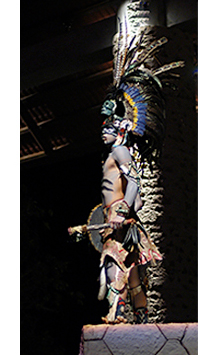 As we draw to the end of this historic year many people are wondering what the Mayan Prophecy of 2012 will bring us. The forecast of global ecological crisis and radical political change and upset have both come to pass near and far. But what about the prediction that time will end?
The Mayan calendar, which has been more precise that any other calendar yet created, is about to come to an end - what could that mean?
Around the world Mayan scholars, scientists, spiritual leaders and people of all walks of life have come to hold and invest in one compelling answer: now is the beginning of a new time, a new era of change for the better of all.
It is an extraordinary sentiment. What we must all realize is that - prophecy or not - if we all work towards inviting and creating a more just, wise and loving world, than that is exactly what will come to pass.
To help gather this energy and make the very most of this epic shift in awareness and attention, we will be hosting a December 21, 2012 event.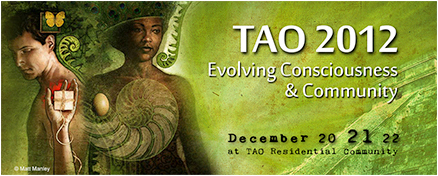 This three day program will give you all the time and tools you will need to revision your place in this world. Let us all take this December to feel gratitude for our personal privilege and take responsibility for our collective future. Read More »
From all of us at TAO, we wish you the very best of the Holiday Season, love, health, and a fantastic 2012 celebration!
Blessings,

Jonathan Ellerby PhD
CEO, TAO Inspired Living