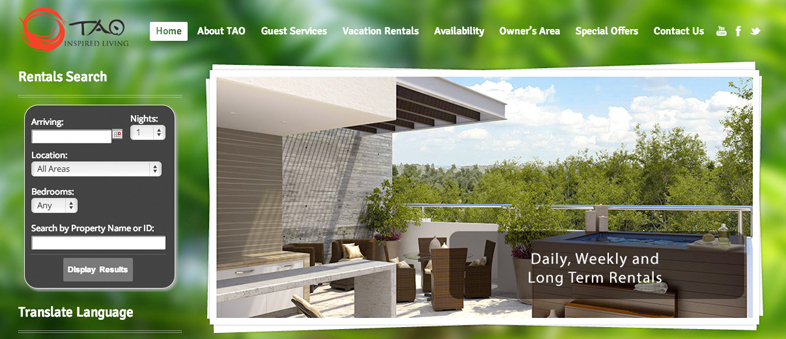 After a lot of hard work, planning and preparation the TAO Rentals program is now live. We are starting with a limited inventory and adding properties as demand grows. We have had quite a lot of interest from home owners so far and would be pleased to provide more information. We have already booked tenants into December and January and are just rolling out our first marketing campaigns. You can check out our website at www.taorentals.com
There you will find links to our Facebook, Twitter and YouTube pages. Like us and follow us for exciting news and updates as we grow this important aspect of the TAO community. For our brochure and FAQ sheet which should answer many of your questions please email kevin@taorentals.com, or send us a message via the "Contact Us" page of our website.
We look forward to getting to know our fellow TAO residents and helping you reach your rental goals.