TAO Wellness Center Upcoming Events Calendar

Sep. 29th - Oct. 2nd
Jack Canfield
Total Transformation 2012

Oct. 28th - Nov. 2nd
Jonathan Ellerby
Healing Journeys
Nov. 2nd - 9th
Erika Caspersen & David Hickey
Total Alignment Retreat 2012
Nov. 16th - 19th
Lee Carroll & Kryon
The Beginning of the New Era
Nov. 26th - 29th
Rodney Yee & Colleen Saidman
The Essence of Yoga, Awakened Self
Dec. 5th - 9th
GCI & Heartmath
The Heart of Transformation

Nov. 26th - 29th
Rodney Yee & Colleen Saidman
The Essence of Yoga
Enjoy this magnificent event staying four nights at the 5 Star Gran Bahia Principe Sian Ka'an All-Inclusive Resort, with all meals and drinks included, ground transportation airport-hotel-airport, full TAO Wellness Center access and amenities, and a full day tour to a Mayan Sacred Site and Jungle Cenote!
This event is designed for people of all levels of experience, from beginners to experts who want to deepen their practice and experience the tropical magic of the Mayan Riviera.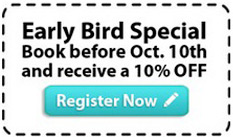 AM I FLEXIBLE IN MY ATTITUDE?
Greetings TAO Family and Friends,
As we approach the fall and season down here in the Riviera Maya, we are getting ready for upcoming events and the flocks of people who come seeking warmer weather and a rejuvenating getaway. One of our most exciting events is with world famous yoga teacher Rodney Yee and his dynamic wife, yogini Colleen Saidman Yee.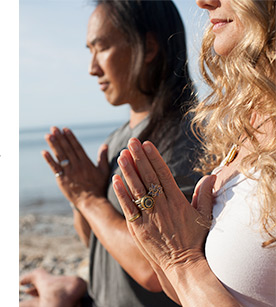 In this event, one of the world's most famous yoga teachers (he is the guy in ALL the do-it-yourself home yoga videos) will help you to not only deepen your practice, but to take home new perspectives on living in balance. The event is for people of all levels of experience and could not be set in a more spectacular place.

But the topic of flexibility always come to mind when I think of yoga. Maybe the greatest gift of yoga is not what it does for your body, but what it reminds us all to do with our minds and our thoughts: to be open, flexible, focused, yet adaptable.
The power of yoga is that it doesn't require you leave your faith or worldview behind, but instead gives you tools to make the very most of who and what you are! Now is as good a time as any to ask yourself the question, "am I flexible in my attitude?" If you look at areas in your life where you have challenges, are you being open and adaptable, or fighting for control and expectations?
At TAO we believe that true well-being is an inside job and the practice of being willing to consider other perspectives and release expectations can help bring balance back to life.
With blessings,

Jonathan Ellerby, PhD
CEO, TAO Inspired Living
"GRITO DE LA INDEPENDENCIA"
Miguel Hidalgo y Costilla, a Roman Catholic priest, started the independence movement with the "grito," a loud cry that became the voice that motivated the revolutionaries to fight.
The "Cry of Dolores" also known as "El Grito de la Independencia" (Cry of Independence), was uttered from the small town of Dolores, near Guanajuato on September 16, 1810 by Hidalgo, whom around 6:00 am in the morning that day, ordered the church bells to be rung and gathered his congregation. Flanked by Allende and Juan Aldama, he addressed the people in front of his church, encouraging them to revolt. Since October 1825, the anniversary of the begining of the war is celebrated as Mexican Independence Day.
Last September 16th, some TAO homeowners and TAO staff celebrated this Mexican party at the Hacienda, inside the Bahia Principe Property, where they enjoyed Mexican cuisine, traditional dances, mariachis and saw on big screens the iconic "Cry of Dolores" by the president of Mexico held in the National Palace balcony.