Can't read this mail correctly? Try the web version.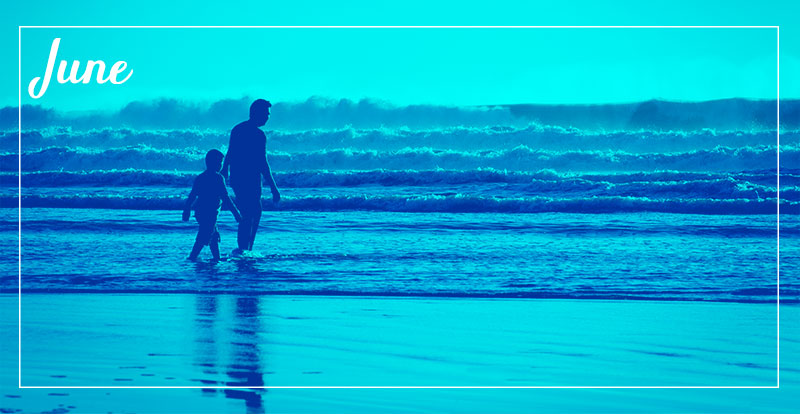 The summer is here! Another hot season in Riviera Maya, let's enjoy the warmth of the Caribbean Ocean waters and the beauty of the jungle as the rain begins to show. Celebrate all the fathers in June, and maybe, take some time to learn new skills like Mexican cuisine cooking or an artistic activity such as photography or painting. A submarine photo contest will be held in the Cozumel Scuba Fest, this might be a good opportunity to be in touch with your artistic side, you can dive some interesting Jacques Cousteau routes and get in touch with sea life, do you know how long does a sea turtle live?

In June we also have the Gala de Coros of the Opera Maya at the Teatro de Cancún and Pride Diversity Celebration in Playa del Carmen, a seven-day activity program.

Take care, enjoy paradise, stay healthy, maybe enjoy a cool jícama! Pamper yourself with a good book or maybe a movie, attend our yoga classes at the Wellness Center and enjoy the perfection of nature surrounding you. Breath the wilderness of the ocean breeze.


"The sea, once it casts its spell, holds one in its net of wonder forever"
-Jacques Cousteau

Saludos,


Discover Studio Playa, a 14 unit residential boutique paradise with a commercial space, situated in the heart of Playa del Carmen, one of the most cosmopolitan cities in Latin America and definitely the trendiest place in Riviera Maya.

Just one block away from colorful Quinta Avenida, Studio Playa is set within walking distance of everything; internationally known restaurants, exclusive shopping, art galleries, night life and more! With its minimalist architecture, the clean lines of Studio Playa draw nothing but perfection and beauty. Offered at a truly affordable price, this building features ocean, jungle or city views, one bedroom, one bathroom studios / apartments, with first quality materials and excellent finishes.

There are three different model units, four per floor, all of them equipped with a beautiful kitchenette, air conditioner and some of them include a private wooden deck terrace. Studio Playa also has a common sky lounge pool area and terrace that will be perfect to enjoy the sun and breeze of the magical Caribbean Sea any time of the day.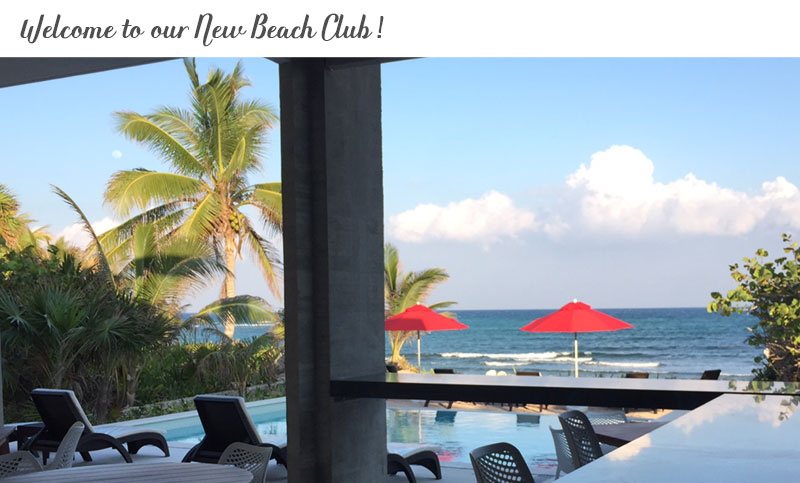 This Beach Club is an exclusive facility for TAO MEXICO homeowners. An extraordinary place to spend time, not only with family and friends, but with yourself. The TAO Beach Club has a freshening and smooth atmosphere, where you can feel relaxed and enjoy paradise to the fullest. Nested in one of the most beautiful natural areas in the Riviera Maya, right next to Ocean Residences, only five minutes away from Akumal. TAO Beach Club has an extraordinary terrace with sunbeds, umbrellas and showers, where you can experience the breathtaking views of the jungle and the unique pristine blue waters of the Caribbean Sea.

This modern styled Beach Club offers a fabulous restaurant and bar where you can hang out, have a delicious lunch and mind a delicious frozen margarita or any exotic cocktail, or just have a seat and breathe the perfect Ocean breeze, looking at the wonderful nature surrounding you.

Jícama is a very juicy, lightly sweet and nutty tuber with a distinct crunch and slightly moist, its texture is much like a crisp apple. It is most commonly enjoyed raw, but you can cook jícama too. Its white flesh stays crisp when cooked briefly. You can find jícama at any supermarket or produce shops, it can be peeled with a kitchen knife and cut in slabs and then into sticks, or you could grate it and add a flavorful crunch to your next salad.
Jícama is a great low calorie snack. You can enjoy it with some lemon, salt, probably some Tajín seasoning powder consisting in chile peppers, vinaigrette or salad dressings. It can be mixed with carrot sticks, cucumber, mango or any other fruit. It is also said that jícama aids in digestion and helps the immune and circulatory systems. Jícama is a great idea for the summer!
| | | |
| --- | --- | --- |
| | The master plan Amikoo has been approved by Semarnat (Environmental and Natural Resources Ministry). It consists of 115 hectares and will be built near Playa Maroma, just north of Playa del Carmen. It will be called Dream Park and will feature high-speed roller coasters among numerous rides. In addition, three hotels will be developed with a total of 1,200 rooms. The company said that the mangrove within the 115 hectare space will be completely preserved. | |

| | | |
| --- | --- | --- |
| | Opera Maya hosts several events throughout the year including "The Opera Maya International Music Festival", a cultural exchange of international artists. The festival features guest conductors, a vocal Young Artist Training Program, Apprentice and Choral Programs, Collaborative Piano Program, Festival Orchestra, Brass, Wind and String Ensembles, along with special guest performances. On June 2nd at 20:00, in Teatro de Cancun, GALA DE COROS "LA ALEGRIA DE LA ARMONIA" will be presented, with the Coro Sinfónico de Cancún and the Camerata de Cancún presenting "Los Románticos" featuring cellist Yaniel Santos. Don't miss it! | |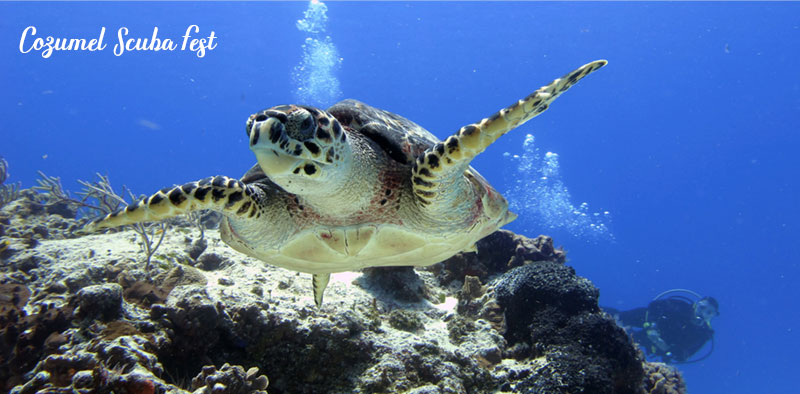 Cozumel is considered one of the top scuba diving destinations in the world. It houses the largest barrier reef in America, and the second largest in the world (the first being the Great Barrier Reef in Australia); people from all over the world travel each year to see the wonders of this protected National Reef Park in Cozumel.

Like in previous years, the 5th edition of the Cozumel Scuba Fest event is dedicated to enthusiastic divers who can follow Jacques Cousteau's journey on his visit to the island back in the 1960s. There are several routes to dive for and lots of fun in this one of a kind event. Discover the greatness of the island's submarine treasure and attend interesting seminars, expo, the Golden Diver Award dinner, photo contest and a lot of fun!

http://www.cozumelfest.com/eng/

| | | |
| --- | --- | --- |
| | Sea turtles have roamed the Earth's oceans for the last 100 million years. The actual documentation of the age of any species of sea turtle is difficult. What we do know is that sea turtles live a long time (some can live up to 50 years or more) and have similar lifespans to humans. Most marine turtles take decades to mature—between 20 and 30 years—and remain reproductively active for another 10 years. | |

The word jade comes from jadeite, a pyroxene rich in sodium and aluminum. The variation of the components and their quantities affect the overall color of the material.

Although color is probably the stone's most important value factor, for the Mayans, the value of jade went beyond its material worth. Perhaps precisely because of those colors, which mirror that of water and vegetation, it was symbolically associated with life and death and therefore possessed high religious and spiritual importance.


Jade was shaped into a variety of objects and tools, its hardness was perfect for utility objects as well as it's beauty was so admired that figurines, celts, ear spools, teeth inlays, mosaics, belt decoration, masks and other sculptures were highly treasured by the Mayans.

This precious stone was also used in jewelry, and as an offering to the gods, as trading currency, and sometimes as a treatment for kidney disease. Jade was held in higher regard than even gold and silver, as the Mayans considered it to be sacred and holy and the ultimate symbol for everything good including eternal love. They placed jade beads in the mouth of the dead, probably believing that it took the deceased breath, soul and spirit into it.